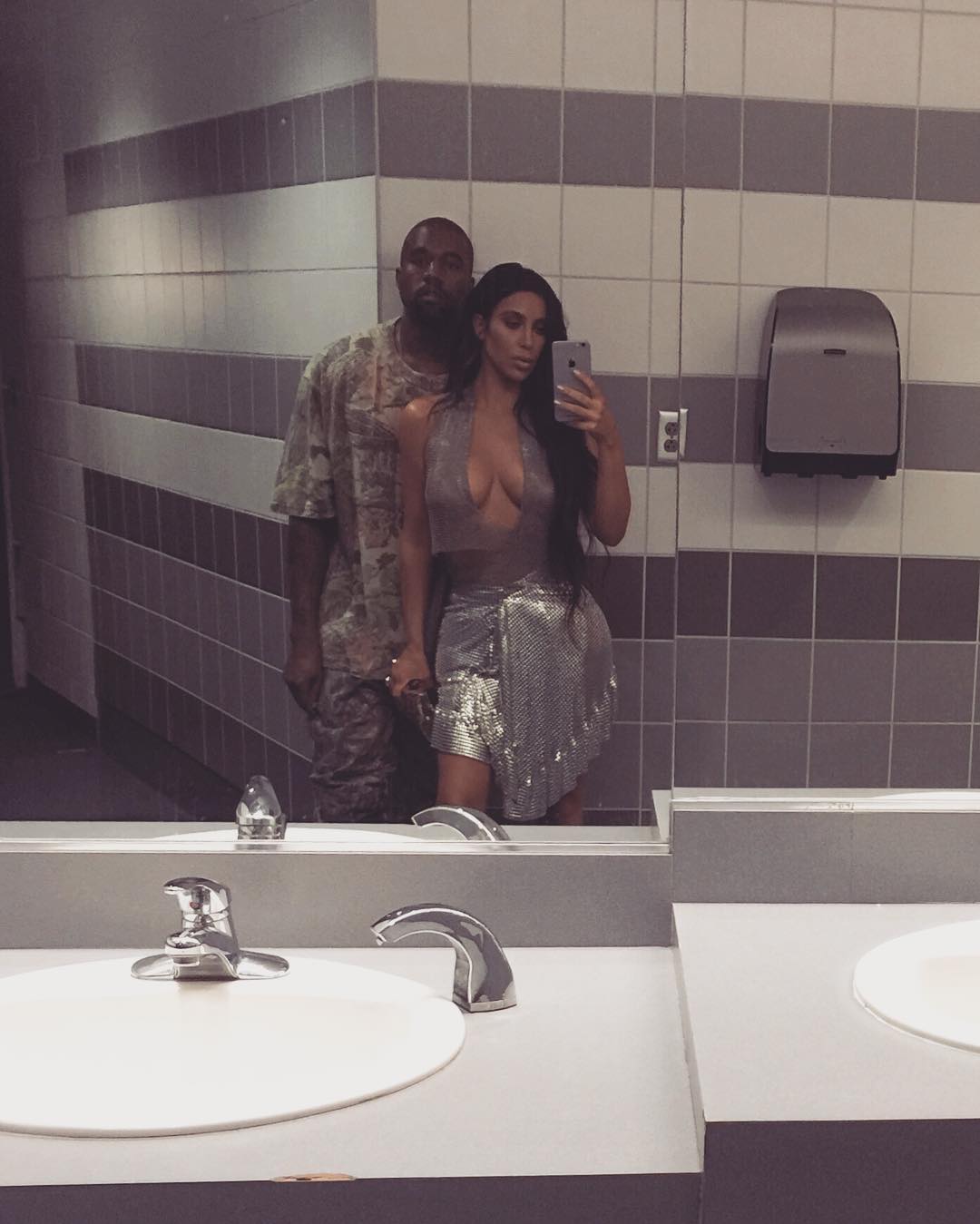 Kanye West and wife Kim Kardashian posing in bathroom for her Instagram page

Rapper Kanye West is known for his terrible temper. It has gotten him into legal trouble in civil and criminal court, over attacks on paparazzi and property destruction. West erupted in rage again when his latest Saint Pablo fashion show spectacularly failed. The minute I saw the clothes I knew it would be a flop. West isn't really a fashion designer. He is a pretentious rapper who believes he is the best artist ever, when he can't hold a candle to artists such as Michael Jackson, Bob Marley, Elvis and Whitney Houston, among others.
I repeat what I have stated in previous article, thus far, the only rapper who has done a good and successful clothing line is Diddy. Champion tennis player Serena Williams has a nice fashion line as well, with good fabrics. However, I'm tired of certain other celebrities pretending they are fashion designers, just to claim they are something they really are not in any measure. There's so much more to fashion. Please, stop pretending. It's an insult to the people who are really doing it.
STORY SOURCE

Kanye had 'meltdown,' fired entire staff after fashion

October 4, 2016 | 5:46pm - Kanye West had a "massive meltdown" and fired all his staff after his disastrous, much-maligned Yeezy fashion show, where models fainted and could barely walk in ill-fitting shoes during New York Fashion Week. An insider told us that the Yeezy staff seriously felt West's wrath after his September fashion flop. He had his agent fire all 30 of his staff after the fashion show and got rid of his phone so people can only contact him via email," an insider said. "He had a nervous breakdown after the show, and that's what triggered it all."