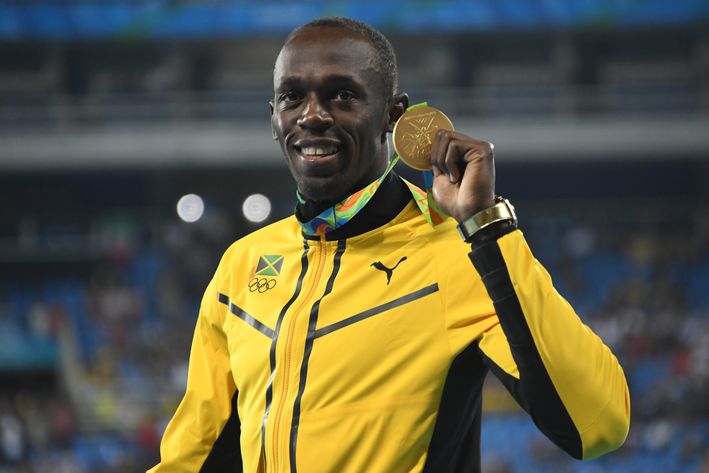 Usain Bolt's birthday was on the closing day of the Olympics. It's like he was born to do this.

Jamaican sprinter, Usain Bolt, cemented his legend as the top track and field star in history. Bolt took the 2016 Rio games by storm in Brasil, winning the 100m and 200m in three consecutive Olympics. Bolt also won gold in the 4X100 meters with fellow Jamaican sprinters Asafa Powell, Yohan Blake and Nickel Ashmeade.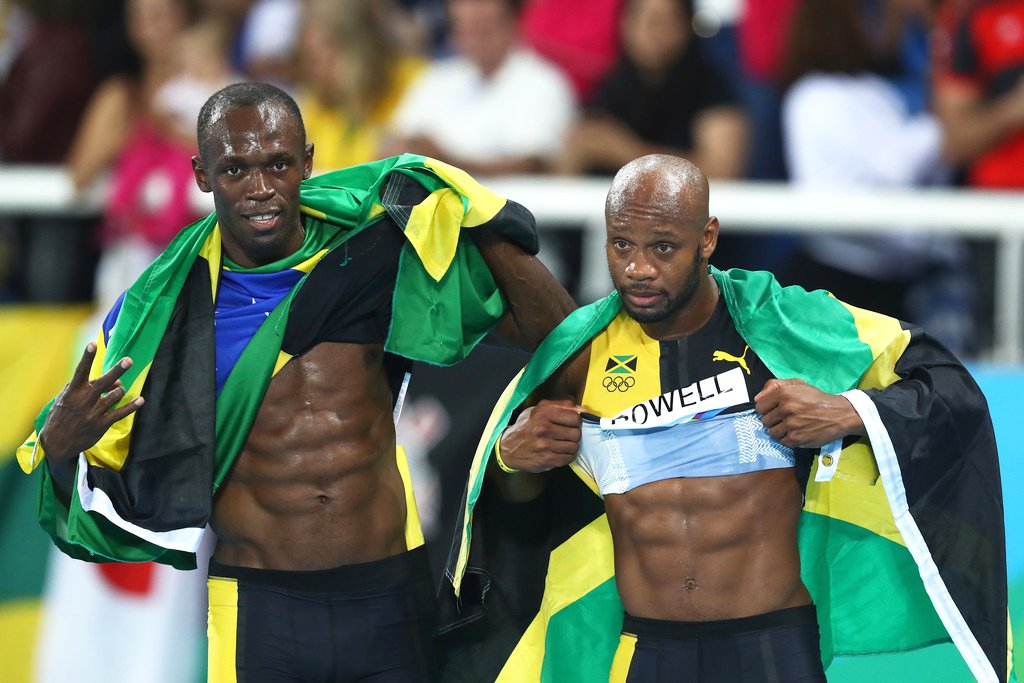 The Jamaican women's 4X100, comprised of Shelly-Ann Fraser-Pryce, Elaine Thompson, Veronica Campbell-Brown and Christiania Williams, won silver. Jamaica also has the fastest woman in the world, Elaine Thompson, who ran amazing races winning gold in the 100m and 200m. Omar McLeod won a fantastic, historic hold medal for Jamaica, winning the men's 110m hurdles. Shericka Jackson won a hard fought bronze in the women's 400m.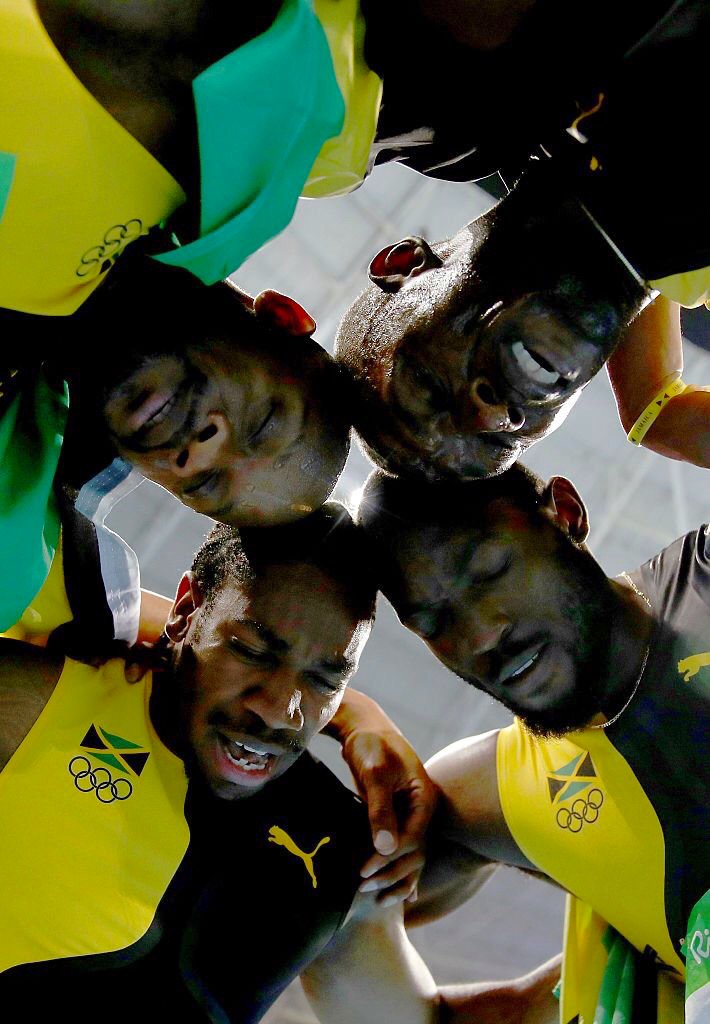 Asafa Powell, Usain Bolt, Nickel Ashmeade and Yohan Blake

The Jamaican mens 4x400 team comprised of Javon Francis, Fitzroy Dunkley, Nathon Allen and Peter Matthews also brought home the silver. The Jamaican women's 4X400 team also took silver, run by Shericka Jackson, Novlene Williams-Mills, Anneshia McLaughlin and Stephanie Ann McPherson.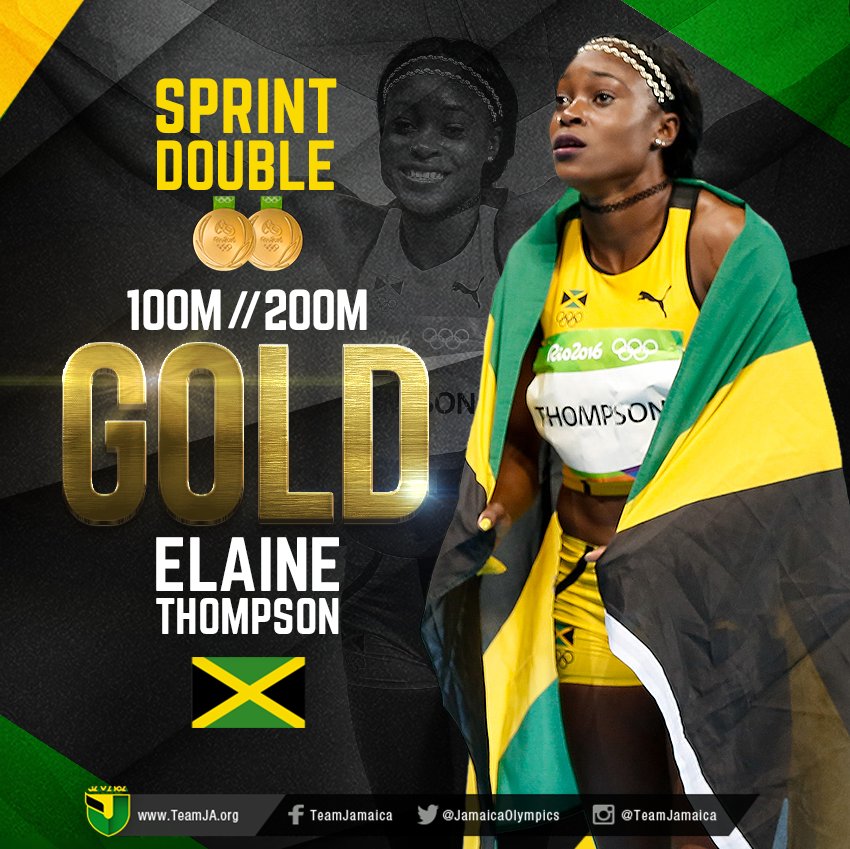 Elaine Thompson

The athletes' collective success on the track contributed to Jamaica's 6 gold medals, 3 silver and 2 bronze. Jamaica finished 16th out of 207 nations on the medals table. Per capita Jamaica finished 3rd on the medals table. Jamaica also finished 3rd on the athletics table. For a small island in the Caribbean of 2.8 million people, where track is taught in school from childhood, second only to football, it is a happy and proud achievement that uplifts the nation.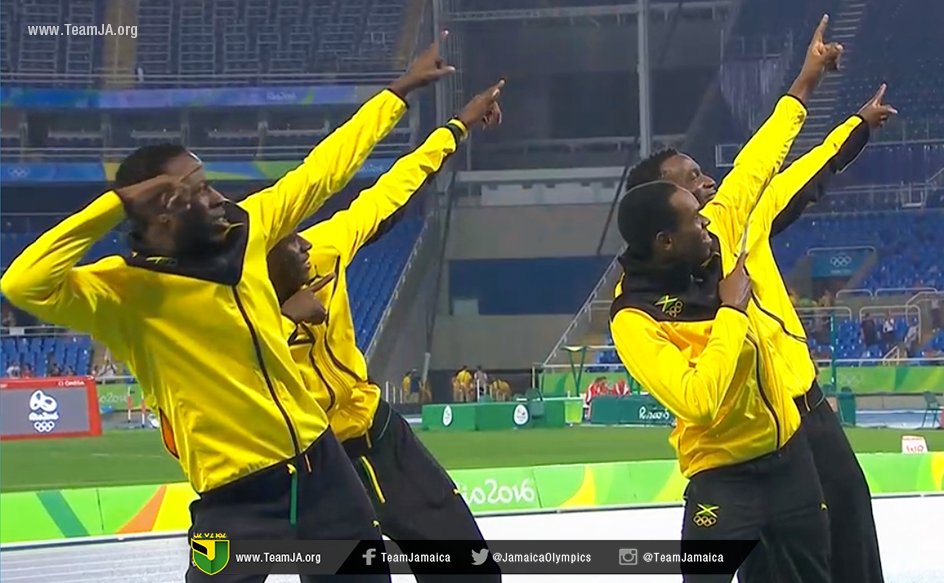 Jamaica's men's 4X400 relay team won silver, doing Usain Bolt's "To Di World" pose (Peter Matthews, Fitzroy Dunkley, Nathon Allen and Javon Francis)

My hope for each Olympic games in regard to Jamaica is the success of the team inspires young Jamaicans to do their best in life. To have hope and know they can achieve anything they set their minds to in life. To know they can make something out of nothing. It holds true for every nation. Some of the top athletes in the world from many nations, started from humble beginnings and through hard work, faith and a drive to win, achieved much in life.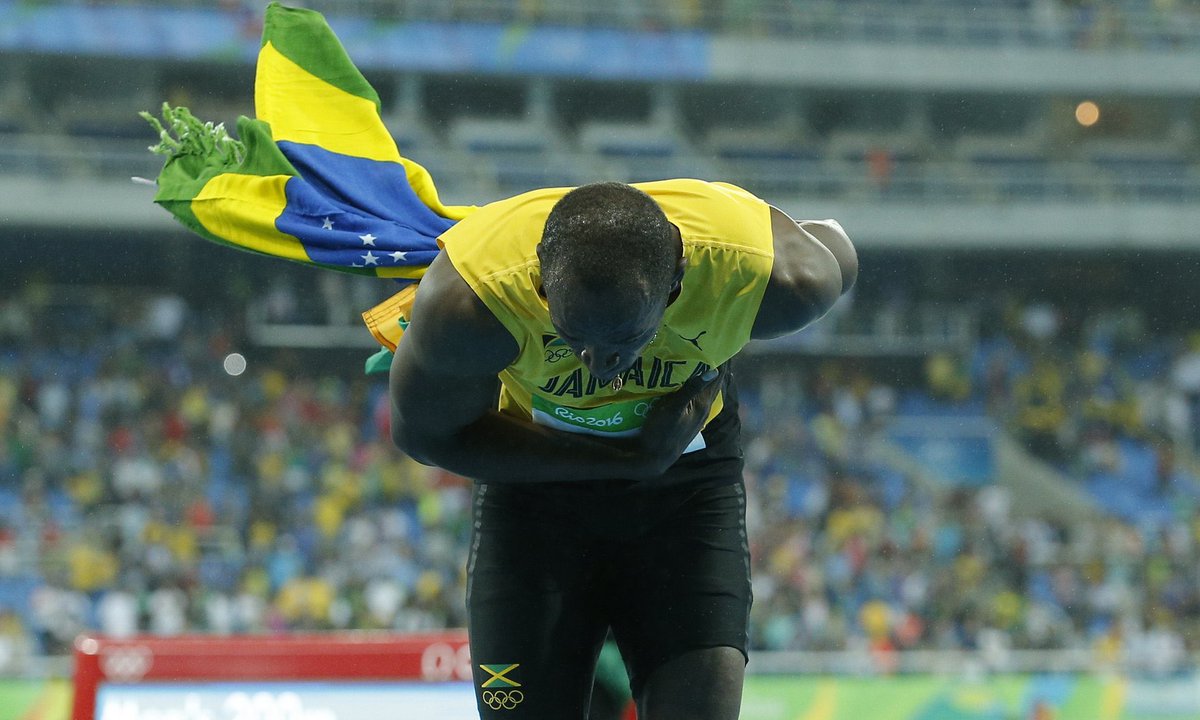 Usain Bolt bows after what he said will be his last Olympics (thank you for blessing us with your talent champ, love you brother)

Jamaica's former parent nation and current head of the Commonwealth of Nations, Great Britain, made an impressive haul at the Olympics as well, finishing second on the medal table with 27 gold, 22 silver and 17 bronze, for a combined total of 66 medals. Congrats Blighty and Northern Ireland.