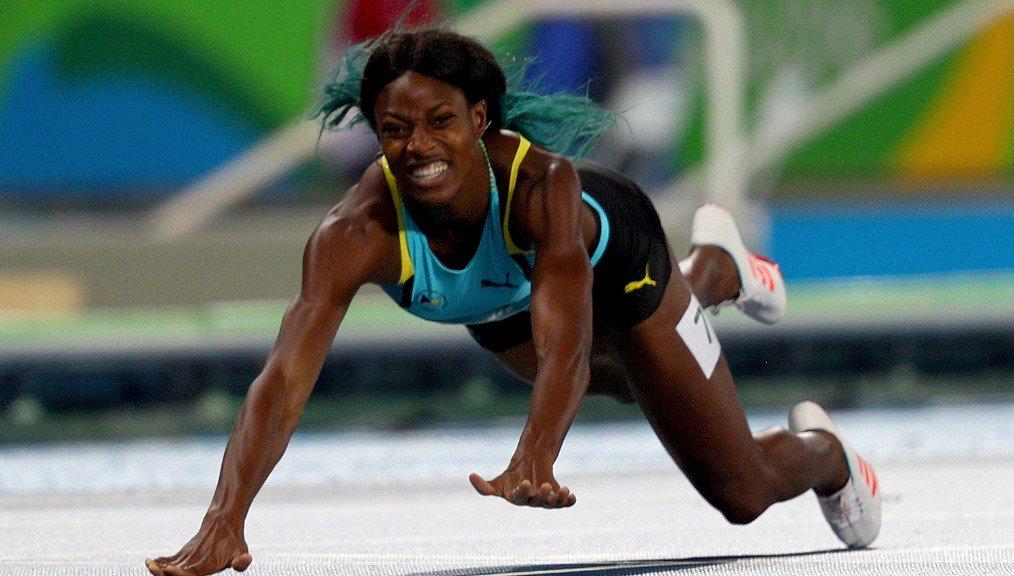 Shaunae Miller looking like Superwoman flying over the finish line

A dispute began brewing on social networking website Twitter.com last night, over Bahamian sprinter, Shaunae Miller, diving over the finish line and in doing so defeating American, Allyson Felix, for the gold medal in the women's 400m final at the 2016 Rio Olympics. Jamaica's Shericka Jackson won the bronze medal.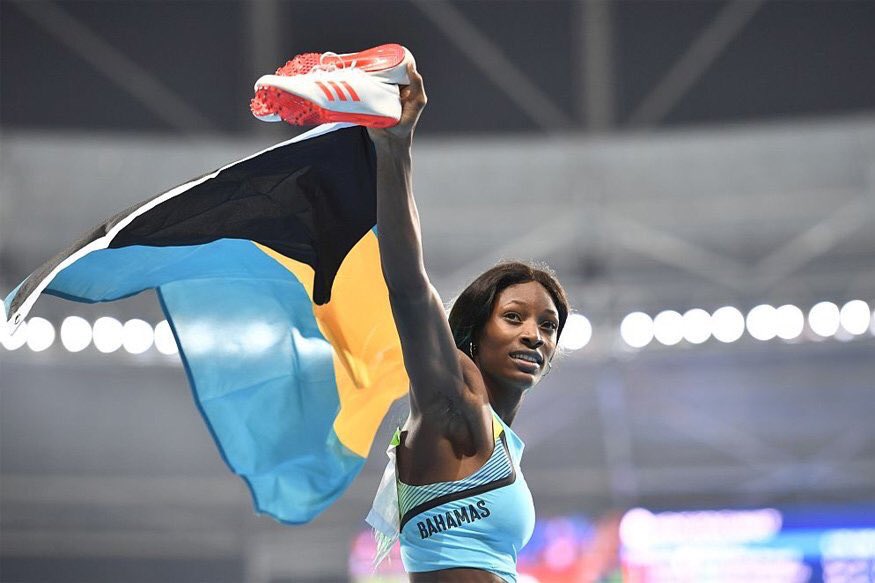 Shaunae Miller
Miller was leading during the race, but Felix, who is tall with long legs, began catching up. Miller decided to dive across the finish line for the gold medal and won. Felix's supporters on Twitter are calling it cheating. Miller's supporters are defending her stating the same thing happened to the Bahamas in 2008, when an American sprinter dove across the finish line to win the bronze medal in the men's 400m.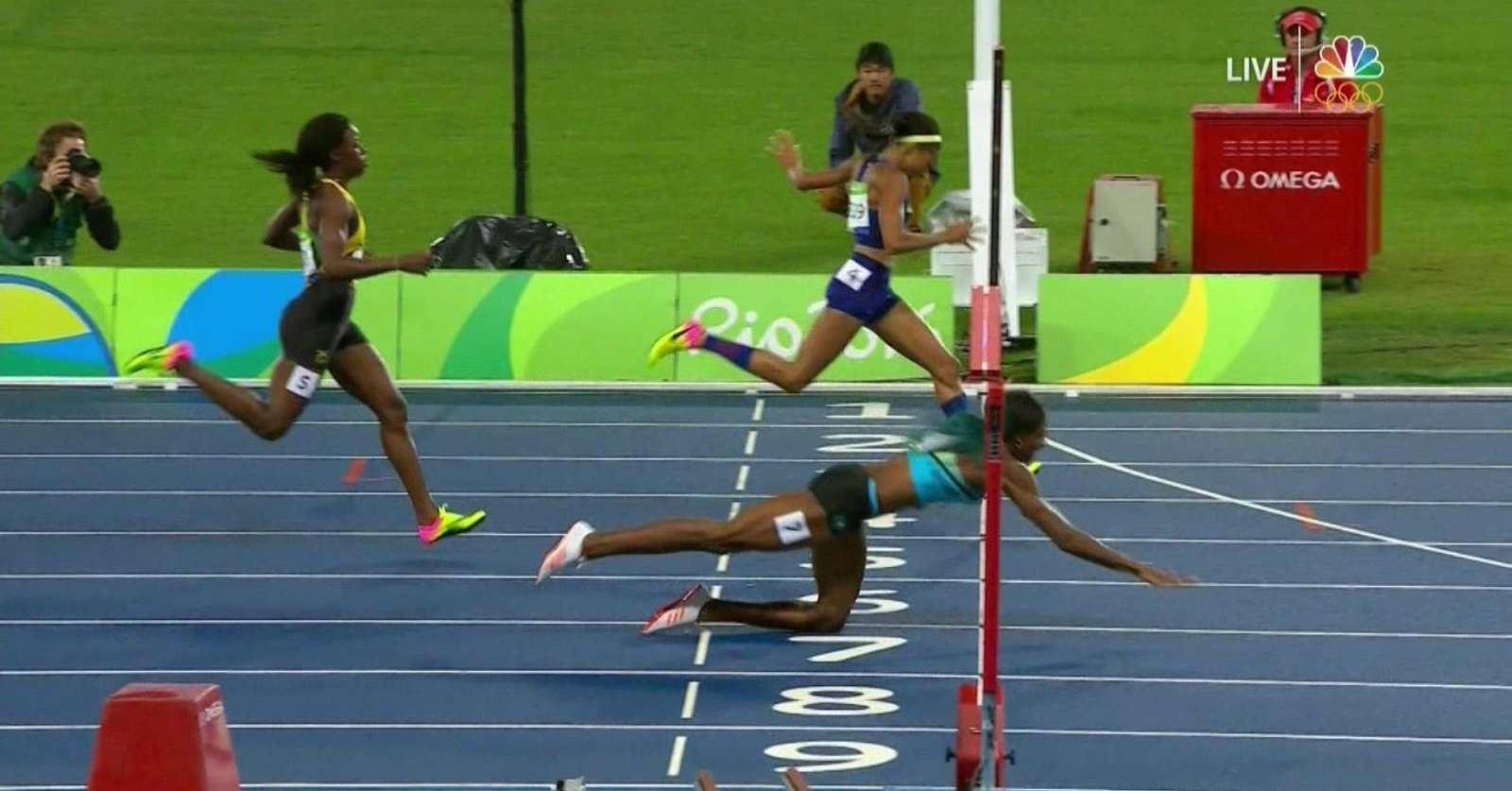 A photo finish for Shaunae Miller

According to the rule book, it is perfectly legal to dive across the finish line. Miller did not violate the rules. When asked about the finish, Miller stated, "I just tried to give all I had. I didn't have more to give. The only thing going through my mind was I have to get the gold medal. When I was on the ground I didn't know if I had won yet until I heard my mom screaming. And when I heard her screaming, I had to have won the race."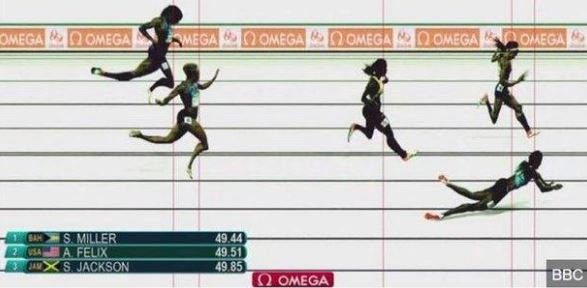 The computerized version of Shaunae Miller's photo finish

Ironically, as was pointed out on Twitter, Felix missed qualification for the 200m because another sprinter dove across the finish line. Felix was dejected after the race. When interviewed about the race she stated, "It's just disappointment. I don't think I've quite had a year this tough and I just really wanted it. It's a little bittersweet now. I'm a competitor and I went for it and at the moment it's just - painful." Felix is currently the most decorated female sprinter in American history.

Tweets from Twitter.com about the race: