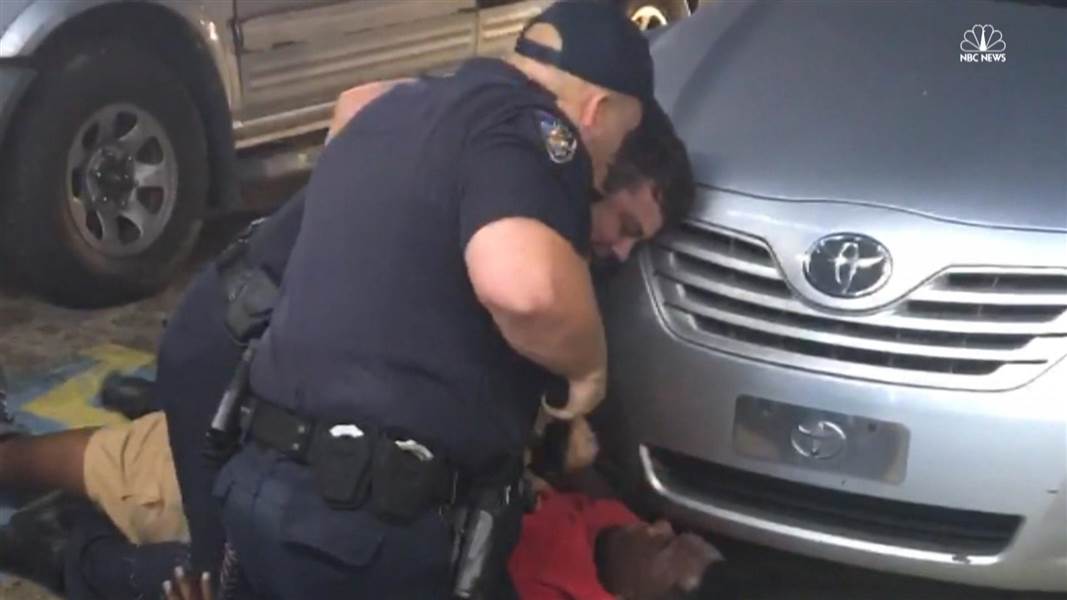 Alton Sterling being pinned down then killed by police officers in Louisiana
The two police officers that killed 37-year-old African-American, Alton Sterling in Baton Rouge, Louisiana, on July 5, 2016, have been identified as Blane Salamoni and Howiw Leake II. Both men have been placed on administrative leave during a pending investigation into Sterling's suspicious death. Sterling was shot 5-times at point blank range, while selling CDs in front of a food store, with the permission of the owner.
The murder of Sterling provoked anger among the public. The outrage was compounded when a second black man was shot and killed by police in Minneapolis, Minnesota (Philando Castile). Black, white and Hispanic people on social networking are decrying and denouncing police brutality in the wake of the two murders.