32-year-old Philando Castile, was shot dead in front of his girlfriend and their 4-year-old daughter, during a traffic stop over a broken car taillight in Minneapolis, Minnesota. Castile, a licensed gun owner informed the officer, Jeronimo Yanez, he had a weapon and permit in the vehicle. This is what gun owners are told to do when stopped by law enforcement. The police officer asked Castile for his driver's license. When Castile attempted to reach into his pocket for his driver's license, contained in his wallet, the police officer became agitated. Then, the officer changed his mind told Castile to put his hands in the air and when he peacefully did, the policeman shot Castile 4 times, killing him. This constitutes murder.
Diamond Reynolds, Castile's girlfriend in the passenger seat, quickly began filming and uploading the aftermath of the shooting to her Facebook page, realizing the police officer is corrupt. Reynold's and Castile's 4-year old daughter told her mother, "It's ok. I'm right here with you." Reynolds was then cuffed and she and her 4-year-old daughter taken to the police station. Reynolds and her child were separated at the jail and unlawfully detained for approximately 12-hours and with no food or water, which constitutes civil rights violations. It was absolutely sinister. They had no right to hold Reynolds and her child. The police were also in the wrong separating mother from child.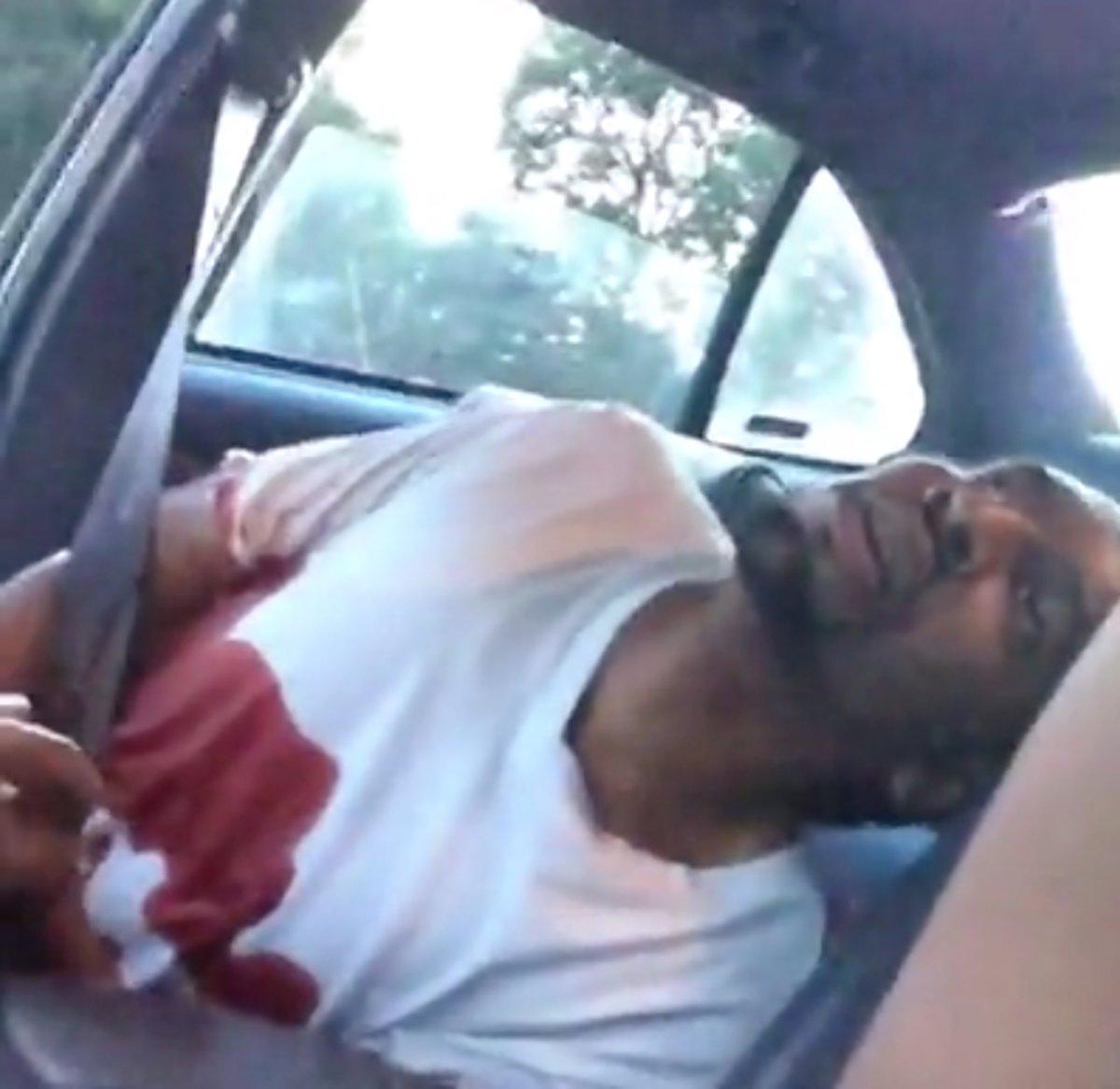 Philando Castile dying in his car
A police officer illegally confiscated Reynolds phone and engaged in evidence tampering in having the video removed from Facebook. However, many people had already seen the video that was downloaded and began circulating online. Within a short space of time, the video had 1,000,000 plus views. Once again, police behavior in this case was sinister and constitutes evidence tampering. A few hours later, the video was put back online. Castile's mother also stated on CNN that police have been refusing to let her identify her son's body.
Any police officers involved in unlawful behavior in this case, from murder to removing the video from Facebook to unlawfully detaining Reynolds and her daughter, should be brought up on full criminal charges. The whole story is rotten from start to finish. The officer that murdered Castile is unhinged and trigger happy. He should not be a police officer. He should be in prison paying his debt to society for the life he so carelessly took.