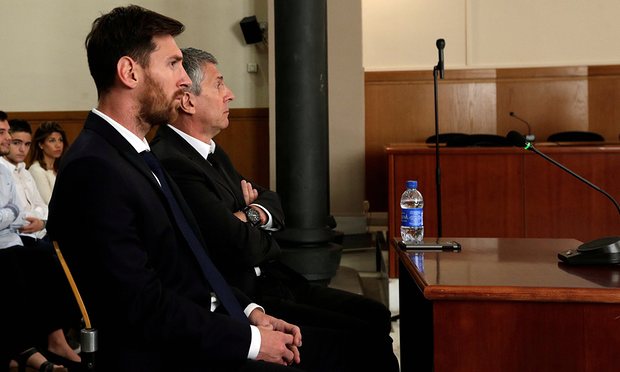 Lionel Messi and dad Jorge Messi in court
The Guardian newspaper is reporting that Barcelona football superstar, Lionel Messi and his dad, Jorge Messi, have been sentenced to 21-months in jail on tax fraud charges in Catalonia, Spain. They were given a suspended sentence, which means it is highly unlikely they will have to do actual jail time. Messi has also been assessed a $2,500,000 fine and ordered to pay $6,000,000 in back taxes. Messi's dad has been issued a $2,000,000 fine. Messi pled ignorance stating he did not read what he was signing, regarding the shell companies housing money from his image rights, in offshore locations such as Belize and Uruguay.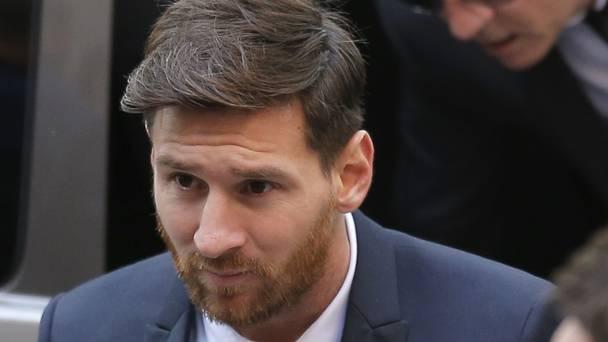 Lionel Messi
In February, Messi's fellow Barcelona teammate, Neymar, was also prosecuted for tax fraud in his native Brazil (Brazilian Judge Orders Neymar's Private Jet, Yacht And Sports Cars Seized In Tax Evasion Case). It appears select members of the Barcelona squad were given bad tax advice from the same source.
STORY SOURCE

Lionel Messi Sentenced To 21-Months In Prison
Barcelona's Argentinian soccer star Lionel Messi has been sentenced to 21 months in prison and fined 2 million euros ($2.2 million) after being found guilty of three counts of tax fraud, a court in the Spanish city said on Wednesday. The court handed the same jail sentence to the Argentine soccer player's father, Jorge, and fined him 1.5 million euros. However, in Spain it is customary that those sentenced to under two years for non-violent crimes do not serve time in jail.
Messi, 29, and his father were accused by the Spanish tax office of defrauding the government of 4.2 million euros ($4.7 million) in tax between 2007 and 2009. The court found that they had used a web of shell companies to evade taxes on income from the player's image rights. Messi, five-times World Player of the Year, said during the trial that he had no knowledge of the dealings and that his father had control over his financial affairs...