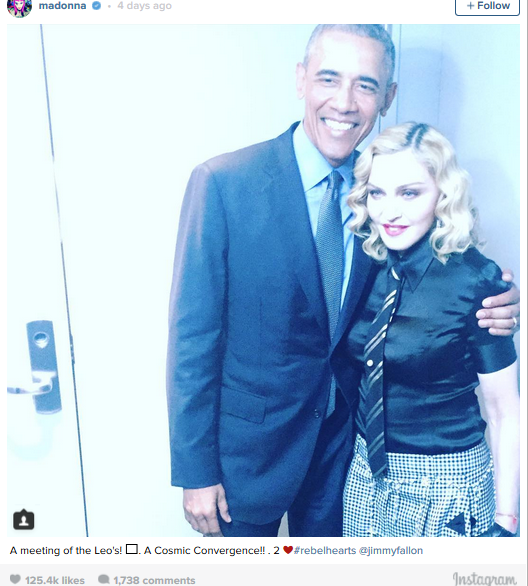 This photo will live in infamy in world history when it is revealed all the sick crimes Madonna has been committing with her cult the Kabbalah Center...that Obama knows about. Madonna's bad plastic surgery is showing up again. She looks like a muppet in the picture.

However, as stated on this site previously, due to massive campaign donations and bribes, Madonna has not been arrested for said felonious behavior (Madonna already been caught and outed for bribing judges in America and Malawi). For the right fee,
Obama will let you get away with murder - literally
- but God doesn't. Many people have stated to me that the government needs to throw Madonna in prison for
the crimes she committed in this case
. However, the U.S. justice system is completely corrupted (just look at the
Brock Turner case
). If there's one thing Obama is good at, it's covering for and standing with criminals -
just ask Hillary Clinton
.