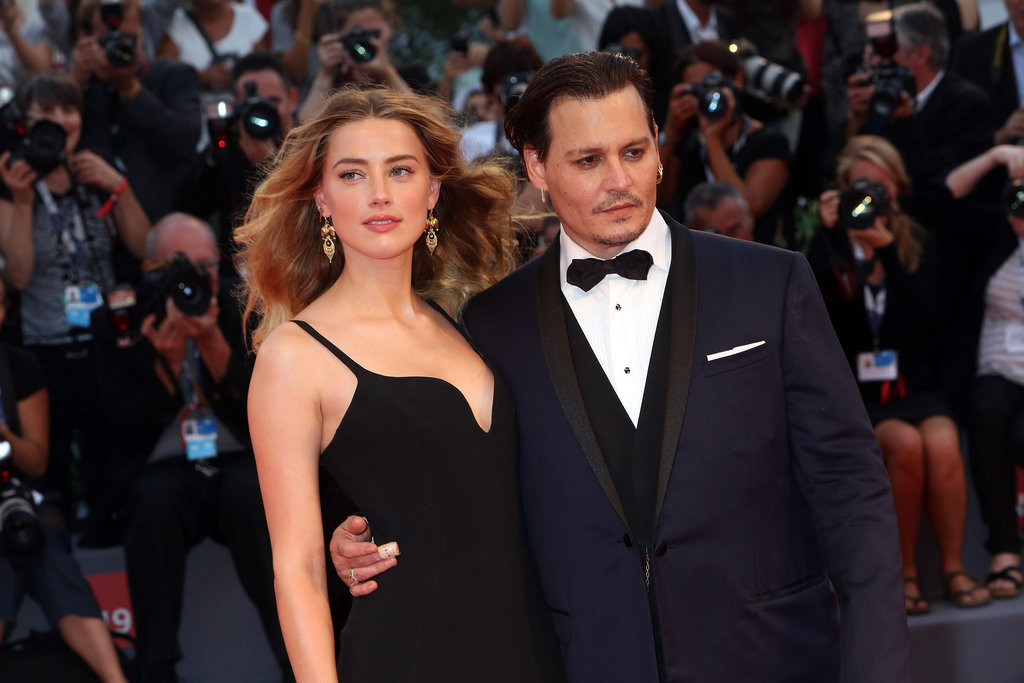 Amber Heard and Johnny Depp
As actress Amber Heard, 30, continues to make domestic violence allegations against her husband of 15-months, Hollywood actor, Johnny Depp, 54, some unsavory news has surfaced about her behavior. Previously, the Judiciary Report wrote about Heard and her fellow lesbian, Tasya Van Ree. Heard even changed her name to Amber Van Ree, claiming they were married, thought it was unlawful at the time. However, Heard was arrested for engaging in domestic violence against Van Ree.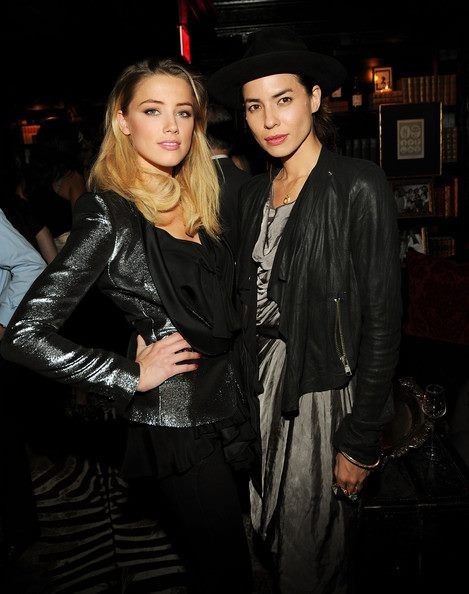 Amber Heard and Tasya Van Ree
Heard was jailed by police for punching Van Ree in the arm. Heard also dragged Van Ree by her arm in same incident that occurred at the Seattle-Tacoma International Airport. Heard made an appearance in court over the assault against Van Ree. This supports claims by Depp's friends and bodyguards, who allege Heard was the violence one, who repeatedly attacked Depp in a physical manner, forcing them to pry her off him. Prior to Heard, Depp was not the subject of domestic violence accusations. He previous partners, including the mother of his children, have come forward stating he never hit them, labeling Heard a liar.
STORY SOURCE
Amber Heard Arrested for Domestic Violence Against Girlfriend
6/7/2016 1:00 AM PDT - Amber Heard -- who claims she was the victim of domestic violence by husband Johnny Depp -- was herself arrested for domestic violence against her then-domestic partner ... TMZ has learned. According to law enforcement sources and documents, Amber and Tasya van Ree got in an argument on September 14, 2009 at Seattle-Tacoma International Airport. Amber allegedly grabbed and struck Tasya in the arm, which upset Tasya and triggered the arrest. Amber was arrested and booked for misdemeanor domestic violence...
6/6/2016 1:57 PM PDT - Two concierges in the building where Amber Heard and Johnny Depp lived claim they saw no bruising on her face, even noticing her flawless complexion ... days after Heard claims Johnny Depp hurled an iPhone at her. We're told on Monday, May 23 -- 2 days after the alleged attack -- the daytime concierge saw Amber in the lobby, appearing to wear no makeup, and says there was no evidence of any facial bruising.
A woman who lives in the building tells TMZ, after Amber's allegations surfaced, the concierge told her not only did Amber appear bruise-free, the concierge added, "I was about to compliment her on her complexion." The resident also says a second concierge told her the same thing. He saw Amber on Wednesday, May 25 -- appearing to wear no makeup and again appearing bruise-free. We're told Depp's team may call the 2 concierges to testify later this month, during the trial for a restraining order.