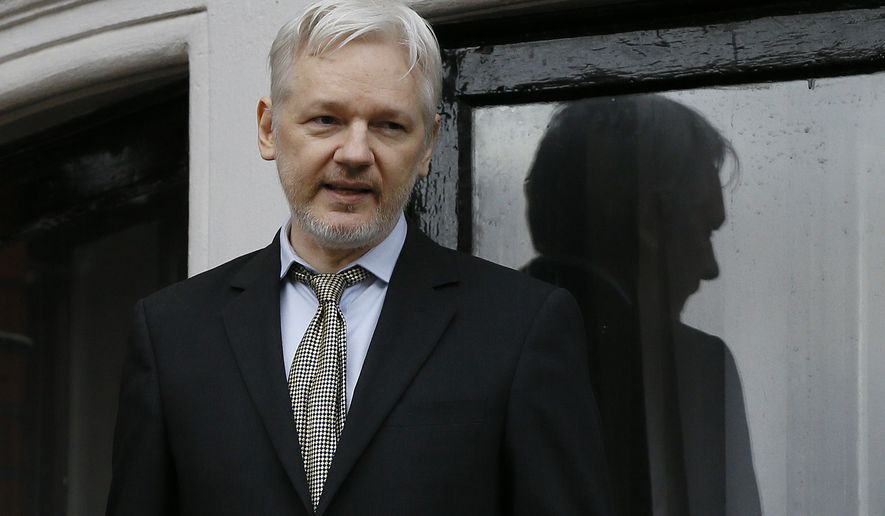 Julian Assange

The arrest warrant issued in Sweden, against the 44-year-old Wikileaks website founder, Julian Assange, has been upheld. Assange is currently holed up in the Ecuadorian embassy in London, England and risks arrest if he leaves the property. The Australian whistleblower, ran afoul of the U.S. government, after leaking documents revealing widespread criminal conduct emanating from the White House.
CNN reports Assange's attorney stated, "In defiance of the U.N.'s order to release Mr. Assange, Sweden's lowest court is keeping him detained. We are appealing and are confident Sweden's higher courts will finally put an end to this terrible injustice, which has seen Mr. Assange held without charge, for the last five and half years."
The U.S. Central Intelligence Agency (CIA) engaged a woman in Sweden to make false rape charges against Assange, as a means of "neutralizing" him regarding the document and video leaks that revealed criminal misconduct by the U.S. government under former president, George W. Bush and incumbent, Barack Obama. The two women in question sensationally went to police, on the CIA's orders and claimed Assange raped them two days apart in separate incidences. They claim they initially willingly had sex with him separately, but he was rough and AFTERWARD they wanted him to stop. The cases are pure garbage.
There are cases where a woman told a man no before sexual penetration, but he raped her anyway. That is a crime. It is even being stated some women have told a man no during penetration having changed their mind, which in itself is somewhat suspect, but if a woman tells a man to stop midstream, he should do so. However, to tell a man stop penetrating you AFTER sex is crazy. It makes no sense. You willingly and consensually engage in sex with a man, complete the act, then afterwards change your mind. That's complete rubbish. That is not rape.
While Wikileaks took a massive risk in making document dumps, as it had no legal authority to leak documents belonging to others, it is considered whistle blowing, as it revealed criminal conduct by the government. If the U.S. government sought to prosecute Assange, they should have done so through the proper channels, rather than resort to criminally framing someone for rape.
STORY SOURCE

Swedish court upholds Julian Assange arrest warrant
Updated 1302 GMT (2102 HKT) May 25, 2016 - (CNN) A Swedish court on Wednesday upheld the arrest warrant of WikiLeaks founder Julian Assange, with a Swedish prosecutor saying there's still probable cause to prosecute him on a rape allegation and that "the risk of him evading justice is still large." Assange's legal team immediately issued its own statement, saying it will appeal to a higher court.
While the legal back-and-forth continues, Assange apparently will remain in the Ecuadorian Embassy in London, which granted him political asylum in June 2012. He's wanted in Sweden on rape allegations, and the United Kingdom arrested him in 2010. He has said he's afraid that if he leaves the embassy, he could end up being extradited and facing the death penalty in the United States over allegations of revealing government secrets through his site, WikiLeaks...
WikiLeaks rose to fame posting confidential items such as the U.S. military manual on handling prisoners at Guantanamo Bay, Cuba, documents from the Church of Scientology, emails from Sarah Palin and pager messages in New York from 9/11. But the website gained worldwide attention in 2010 when it published hundreds of thousands of pages of classified documents related to U.S. wars in Afghanistan and Iraq.