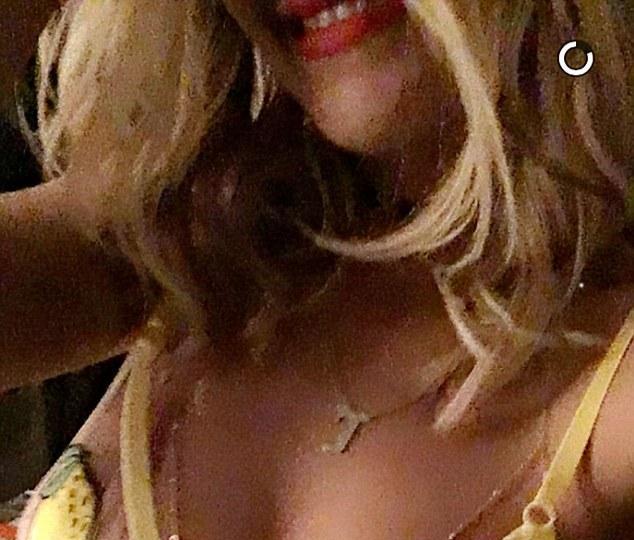 Rita Ora wearing see through bra with lemons on it, offending Beyonce's fans, as she taunts the singer about cheating with her husband Jay Z. Photo cropped by the Judiciary Report.
It's not secret in the music industry that rapper and Roc Nation records owner Jay Z has sex with the women he signs to deals. He frequently has sex with protégés Rihanna and Rita Ora. He hides them from his wife, singer Beyonce, but stories have leaked out in the industry regarding Jay Z's rampant cheating that he has no intention of stopping.

Where Rihanna has kept a low profile regarding their disgraceful cheating, Ora is showing off about it online, wearing a see-through lemonade bra. She is under the impression that nothing can be done to her for this unethical behavior. However, if there's one thing women consumers dislike, it's an adulteress. Plain and simply put, they will not buy your products. So essentially, it was a dumb move on Ora's part (and that of Jay Z's other mistress, designer Rachel Roy, flaunting their affairs).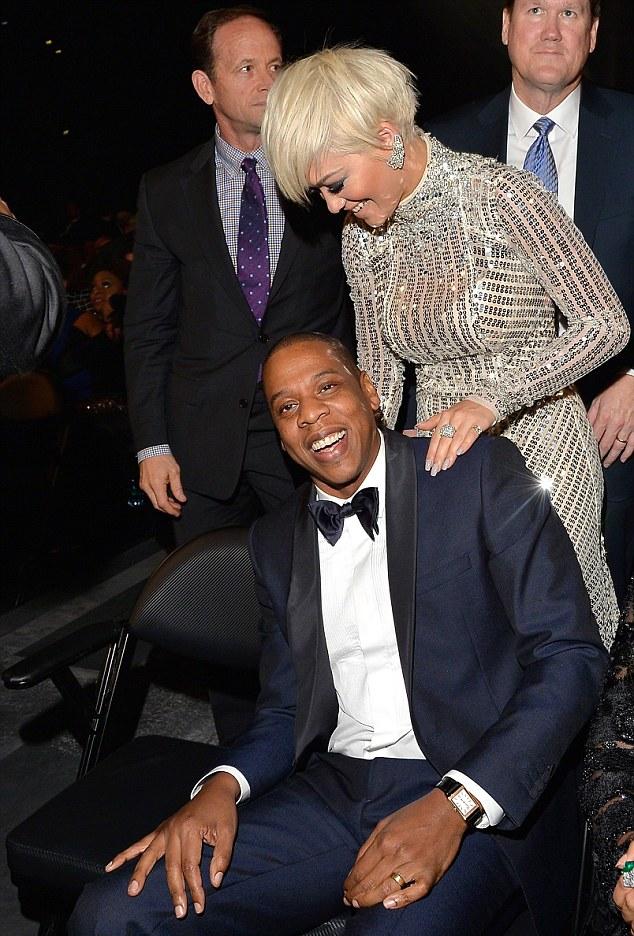 For disclosure purposes I have sued the aforementioned people for violating my privacy and copyrights. One thing I have noticed about Ora is she is sexually depraved and has no respect for herself. Men I have written about, complementing them in my column and on social networking, she crazily stalked and approached for sex. She's done it five times. She keeps doing this like clockwork. She's weird and creepy. Even places I have mentioned on my social networking pages, within days or weeks she goes there like clockwork. She's even mimicked original things I have written in this widely viewed copyrighted column seen by millions, attributing them to herself, which is a violation of the "right of attribution" regarding copyrights.

Recently, rapper ASAP Rocky outed STD infected Ora on being a promiscuous whore (Rihanna And Rita Ora Slammed Again As Music Industry Mattresses In ASAP Rocky's New Song 'Better Things'). Rocky wrote he ejaculated in Ora's mouth, then kicked her out of his room. Considering the number of men she is pictured dating and going into hotels with, it begs the question, has Ora, who is using her mouth and vagina as a sperm bank for various men, informed them of her slutbag activities. It begs the question, when last have Ora and Rihanna been to the dentist. I used to wonder about items I read on social networking regarding men refusing to kiss promiscuous women on/in the mouth. Now I understand why.

Side Bar: At a future date, I will be writing in greater detail about Ora's copyright thefts and the other weird behavior she has been engaging in regarding me behind the scenes. Ora's parents must be so proud they raised a crazy, creepy, thieving prostitute (sarcasm).



RELATED READING




Rita Ora becomes latest star accused of having an affair with Jay Z... as fans claim racy lemon bra selfie proves she's 'Becky with the good hair' mentioned by Beyoncé




Published: 18:40 EST, 25 April 2016 | Updated: 22:38 EST, 25 April 2016 - It is the question on everyone's lips after Beyoncé released her explosive new album, Lemonade, on Sunday. And while Rachel Roy has been the number one candidate for the mystery other woman Beyoncé mentions in the eye-opening track, 'Sorry', some fans now believe former Roc Nation star Rita Ora could be 'Becky with the good hair'.

Clue? Fans accused the 25-year-singer of causing trouble in Beyoncé and Jay Z's relationship after she posted a snap in a lemon bra while wearing a gold necklace with the initial 'J' just days before Beyonce's album release. In the past few hours, Rita's Instagram page has been flooded with insults, along with bee and lemon emojis, which is Beyoncé fans' favored form of attack on social media. Used to be close: While the British singer, who is of Albanian-descent, has previously shut down claims she has had affair with her then label boss, fans were quick to share their anger over the affair claims online...






RELATED ARTICLES