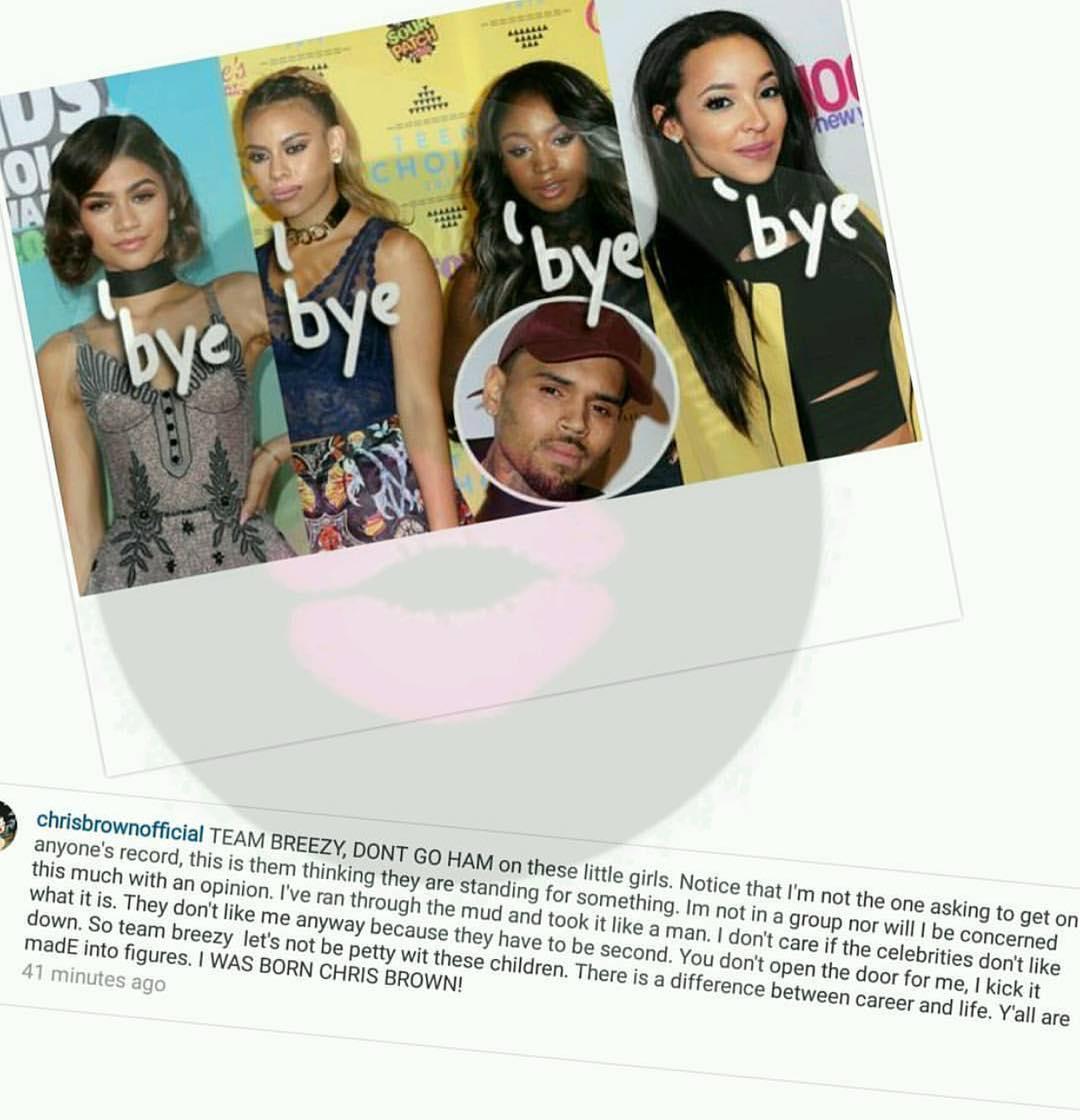 Chris Brown rant on his Instagram page (screen cap courtesy of Industry On Blast)
Troubled singer, Chris Brown, has been slammed by female singers Zendaya, Tinashe and Fifth Harmony over comments he made in relation to the failed suicide bid of fellow entertainer, Kehlani. Brown slammed Kehlani as an attention seeker, who faked a suicide bid for likes on the social networking website Instagram, after she was outed for cheating on her boyfriend, NBA star, Kyrie Irving.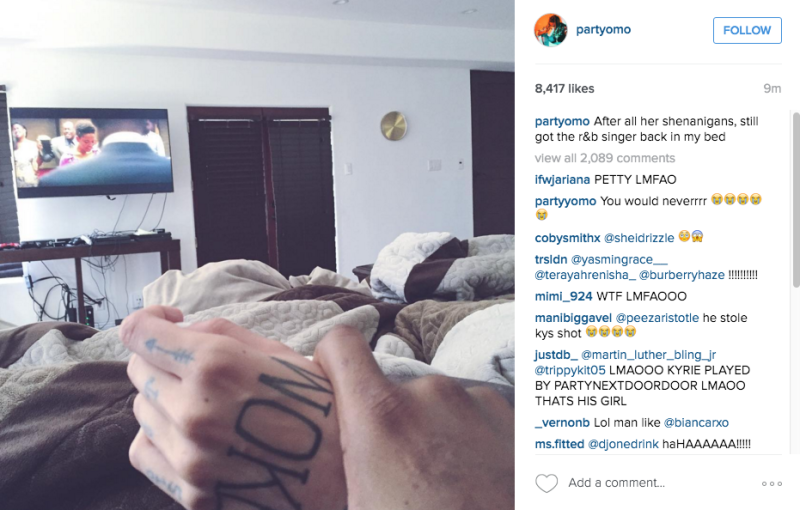 Party Next Door posts photo of himself and Kehlani in bed
Kehlani's ex-boyfriend, entertainer, Party Next Door, released a photo online of them in bed with the caption, "
After all her shenanigans, still got the R&B singer back in my bed
." The public began slamming Kehlani and Irving dumped her for cheating on him. Medical responders detained Kehlani on a 5150 psychiatric hold as a danger to herself, regarding a suicide attempt.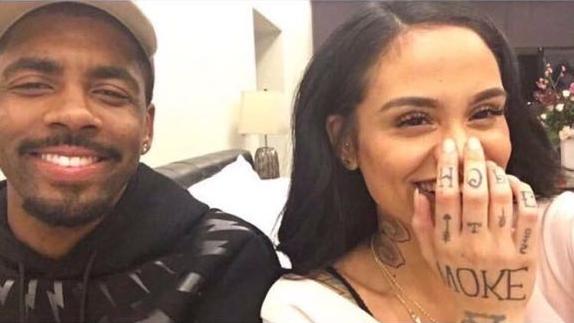 Kyrie Irving and Kehlani
Many mental health advocates slammed Brown in a number of articles around the world for his comments, stating what he did stigmatized people and will discourage others from seeking treatment. Zendaya and Tinashe have recorded music with Brown, but have unfollowed him on Instagram after his statements about Kehlani. This precipitated another online rant from Brown (posted above).