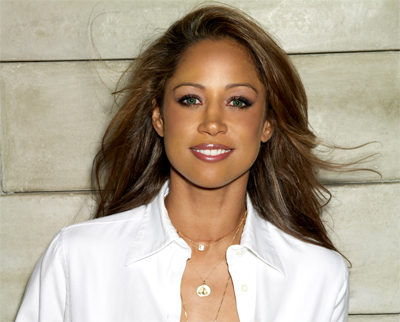 Stacey Dash
Former actress and current Fox News contributor, Stacey Dash, has infuriated social networking by calling for the end of Black History Month, the BET Network (Black Entertainment Television), The BET Awards and the NAACP Image Awards.
Dash is being slammed for stating, "I think it's ludicrous. We have to make up own minds. Either we want to have segregation or integration, and if we don't want segregation, then we have to get rid of channels like BET and the BET Awards and the Image Awards, where you're only awarded if you're black. If it were the other way around, we'd be up in arms. It's a double standard. There shouldn't be a Black History Month. We're Americans, period."
Dash's statements are wholly inaccurate. BET does give awards to white people as well. White, gay British soul singer, Sam Smith, took one of the top awards at the 2015 BET Awards Show. The Image Awards gives awards to blacks, Hispanics and Asians to recognize minorities and has also publicly celebrated white men and women who have helped people of color in the world. These awards were created due to America's terrible problems with institutionalized racism that reached a fevered pitch during the civil rights movement.
I grew up watching BET and MTV (the latter was largely white at the time). I find Dash's statements ridiculous. I also grew up watching Telemundo, Galavision and Univision which celebrate Hispanic culture. In Britain, there is the Africa channel, as well as Indian networks, celebrating each respective culture, that I've also began watching in recent years. As a black woman, I don't take offense at other people respectfully celebrating their races, cultures and ancestry.
I appreciate my cultures and that of others. Dash is missing the point of the aforementioned channels altogether and if she can't appreciate that, then the problem is with her. If someone wants to celebrate being black (African), Hispanic (Spain, Cuba, Puerto Rico), Portuguese (Portugal, Brazil), Chinese, Russian, Germany, Japanese, English, Scottish or Irish (Celtic) how is that a problem for you, Ms. Dash.
Dash is a black woman of mixed ancestry that repeatedly shows she resents being black. Dash repeatedly attacks all things black and it is disgraceful. You're black. Everyone can see that. Get over it. There's nothing wrong with being black or any other color. God created us all.
Side Bar:
This is the same Stacey Dash who starred in music videos on BET by black artists Kanye West and Carl Thomas. Dash was a "video girl" in hip hop music videos on BET, a term black Americans facetiously refer to as a "video hoe." However, with her new, lofty, haughty reinvention on Fox News as a deluded black bigot, Dash is trying to play that down. Girl, I remember your video hoeing. Yea, I said it.
RELATED ARTICLE