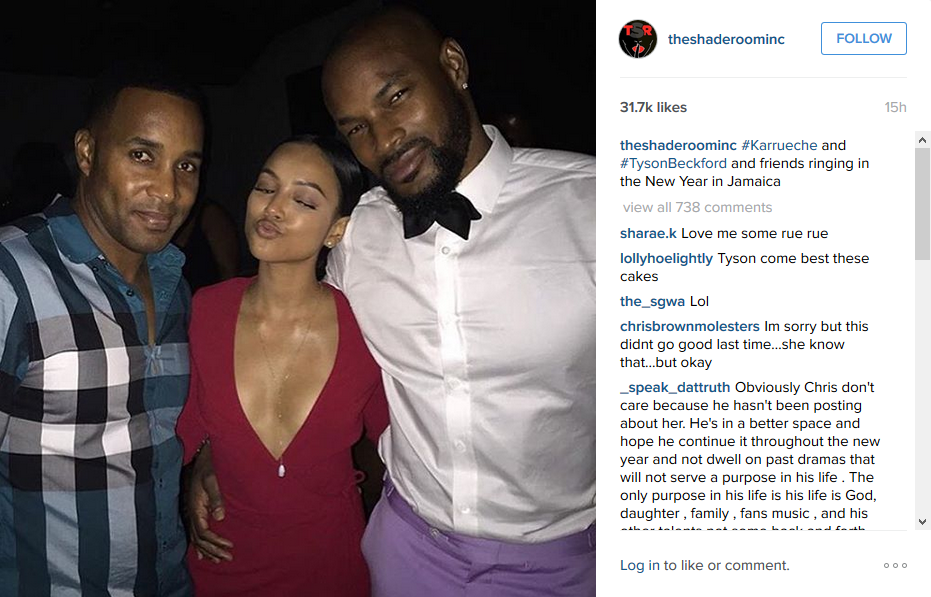 Karrueche Tran (center) and Tyson Beckford (right) flirt with each other




Chris Brown is not having a good week. First a woman accuses him of punching her in the face on New Years day. Then a picture surfaces of the love of his life, ex-girlfriend, Karrueche Tran, again posing with male supermodel Tyson Beckford, in Jamaica. This past summer, Brown threatened to break Beckford's legs over a selfie he took with Tran in Las Vegas.

Tran was puckering up in the photo, blowing a kiss in Beckford's direction in the Las Vegas photo. In the pic taken on New Years, she is blowing a kiss again, while discreetly staring at Beckford in a flirty way. Tran had shown Brown some sympathy when he made suicidal posts on Instagram last month.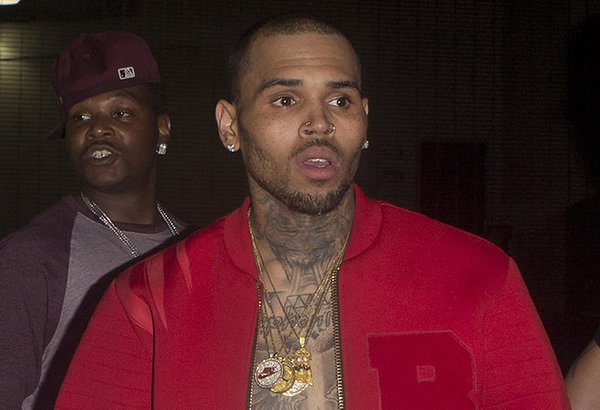 Chris Brown


Tran again began wearing the ring he had given her a year prior. However, she was insulted via Brown's diss track "Kae" (her nickname) from his new album "Royalty" released two weeks ago (Chris Brown Has Upset Some Fans With An Album Named After His Toddler Daughter Royalty As It Contains Sexually Explicit Lyrics, Drug References And A Diss Track About Ex-Girlfriend Karrueche Tran).

"Kae" was recorded in anger prior to Tran wearing the ring again last month. The song has upset her. Brown wrote the song in a rage when he found out she had been going on dates after their break up. However, they were no longer together and she is free to date others, as is Brown. Beckford is still offended by Brown's threats against him and his family. Brown has apologized, but the situation is still unpleasant (Brown threatened to beat Beckford's teenage son).





RELATED ARTICLES