The "Gypsy King" Becomes The Boxing King Of The Heavyweight Division
UPDATE 12-7-15: A report in the Daily Star indicated Tyson's win would mean he has unified the division. However, other reports online state it has not been unified with his defeat of Klitschko. Fury is still the world champion though.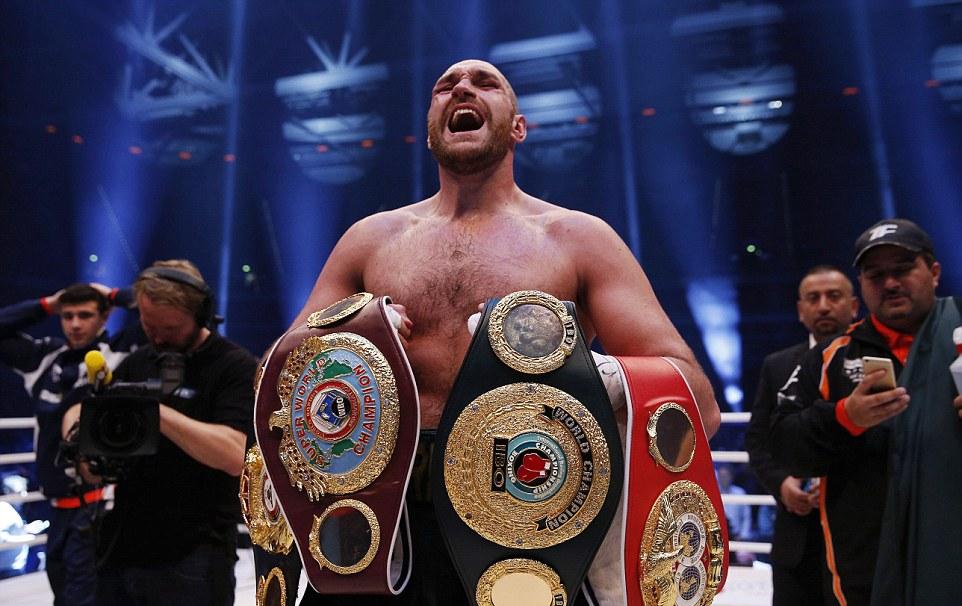 Tyson Fury




27-year-old Tyson Fury, the English underdog of Irish ancestry, went the distance with fellow boxer, Wladimir Klitschko, 39, the heavyweight champion of the world for the past 11-years and won, in what was an upset victory that came as a shock to many. Fury defeated Klitschko in Dusseldorf, Germany, before a 55,000 strong sell out crowd this past Saturday, to become the new heavyweight champion of the world, unifying the division.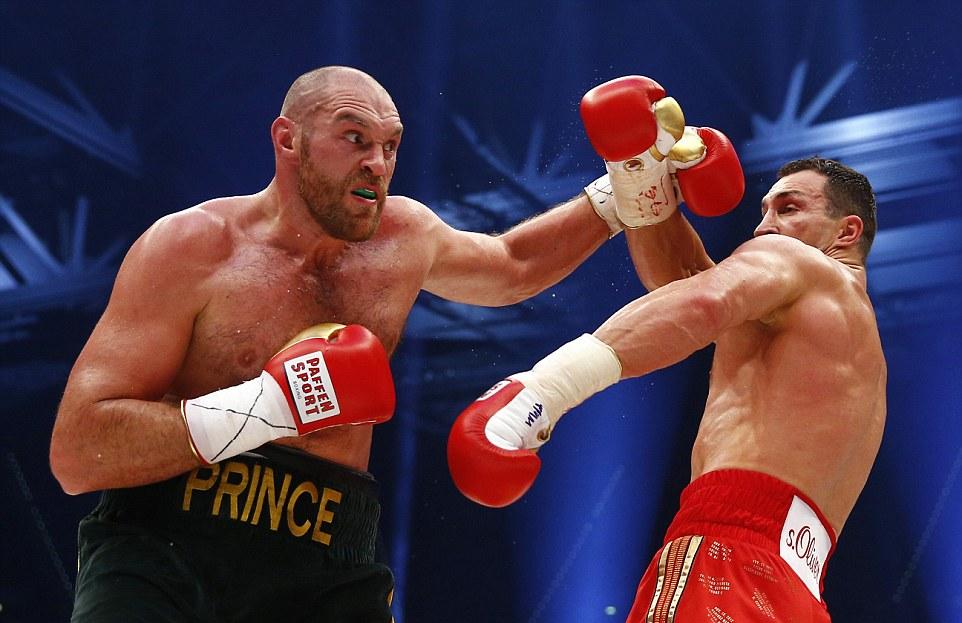 Tyson Fury (left) and Wladimir Klitschko (right)


Fury won by unanimous decision (116-111, 115-112, 115-112). Fury won Klitschko's WBA Super, IBF and WBO belts in the $50,000,000 fight. His purse is thought to be $5,000,000 with additional potential payouts from the widely watched fight. Previously, Fury won the British, English, European, Commonwealth and Irish belts. He is now one of the most decorated boxers in sports history.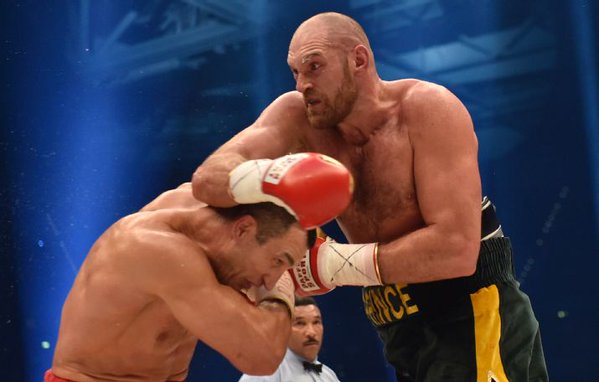 Wladimir Klitschko (left) and Tyson Fury (right)


Fury was often mocked for not being mainstream, speaking his mind in incendiary interviews and press conferences and not being chiseled. Most people did not think he had a chance to defeat Klitschko, but I didn't count him out. The Judiciary Report began running a series of articles on Fury a year and a half ago, prior to his fight against boxer Dereck Chisora for the British and European heavyweight titles, which he later won. Fury visibly shook up Chisora and shocked Klitschko, who also looked surprised at the challenger's performance during several points in their bout.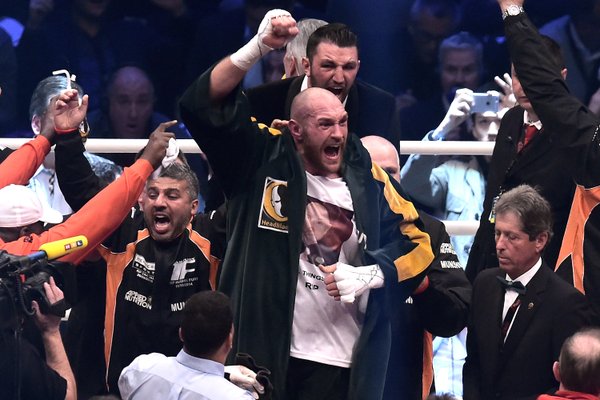 Team Fury ecstatic as the winner is announced "From the United Kingdom..."


Some attribute Fury's win to Klitschko's age (and 39 is advanced years for boxing and most sports). However, just months ago, Klitschko defeated excellent Philadelphia boxer, Bryant Jennings, in New York's famed Madison Square Gardens arena. Pundits should give credit where credit is due. Klitschko is a superb boxer. One of the best ever. However, people underestimated Fury's abilities as a pugilist and how badly he wanted to win. You could see the drive and determination in his eyes the whole fight.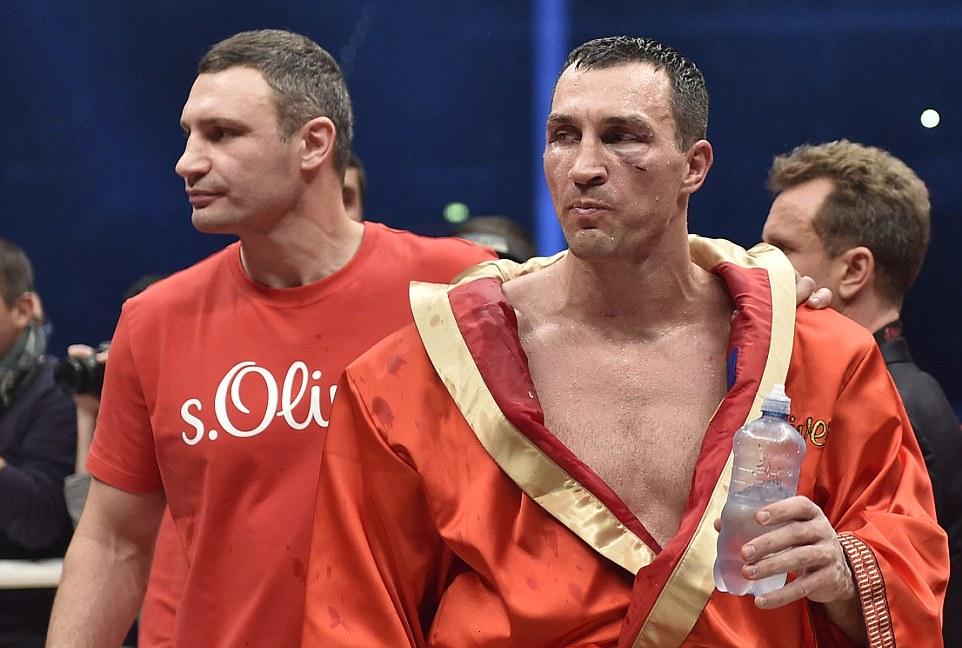 Former champ Vitali Klitschko (left) and his brother Wladimir Klitschko (right)


Months ago on Twitter I stated I am rooting for Fury in the Klitschko fight. A year and a half ago in July 2014, I wrote Fury should improve his training regiment (which he did) and pitch for the Klitschko fight as he has a talent for boxing (Tyson Fury States He Wants To Fight World Champion Wladimir Klitschko But There's A Problem).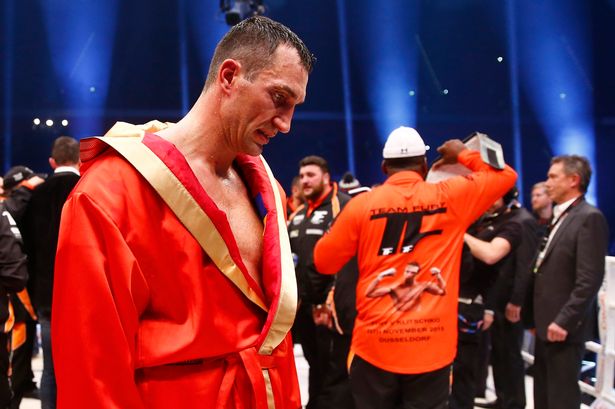 Wladimir Klitschko




I did not discount Fury for several reasons. He is undefeated. He comes from a line of bare-knuckle Gypsy boxers, who by all indications are very physically tough. He is strong with a significant reach. He showed improvement over his past several fights and then improved his fitness levels losing the beer belly and love handles (even though he recently described his body as being "like jelly" LOL). He certainly showed faith. Congrats to Fury on his well deserved win. God bless. I love a good underdog story.



Wladimir Klitschko expressing his dismay at losing the Fury fight. Cheer up Wlad! You've accomplished a lot in boxing:

RELATED ARTICLES