Using Taxpayer Money As Your Personal Piggy Bank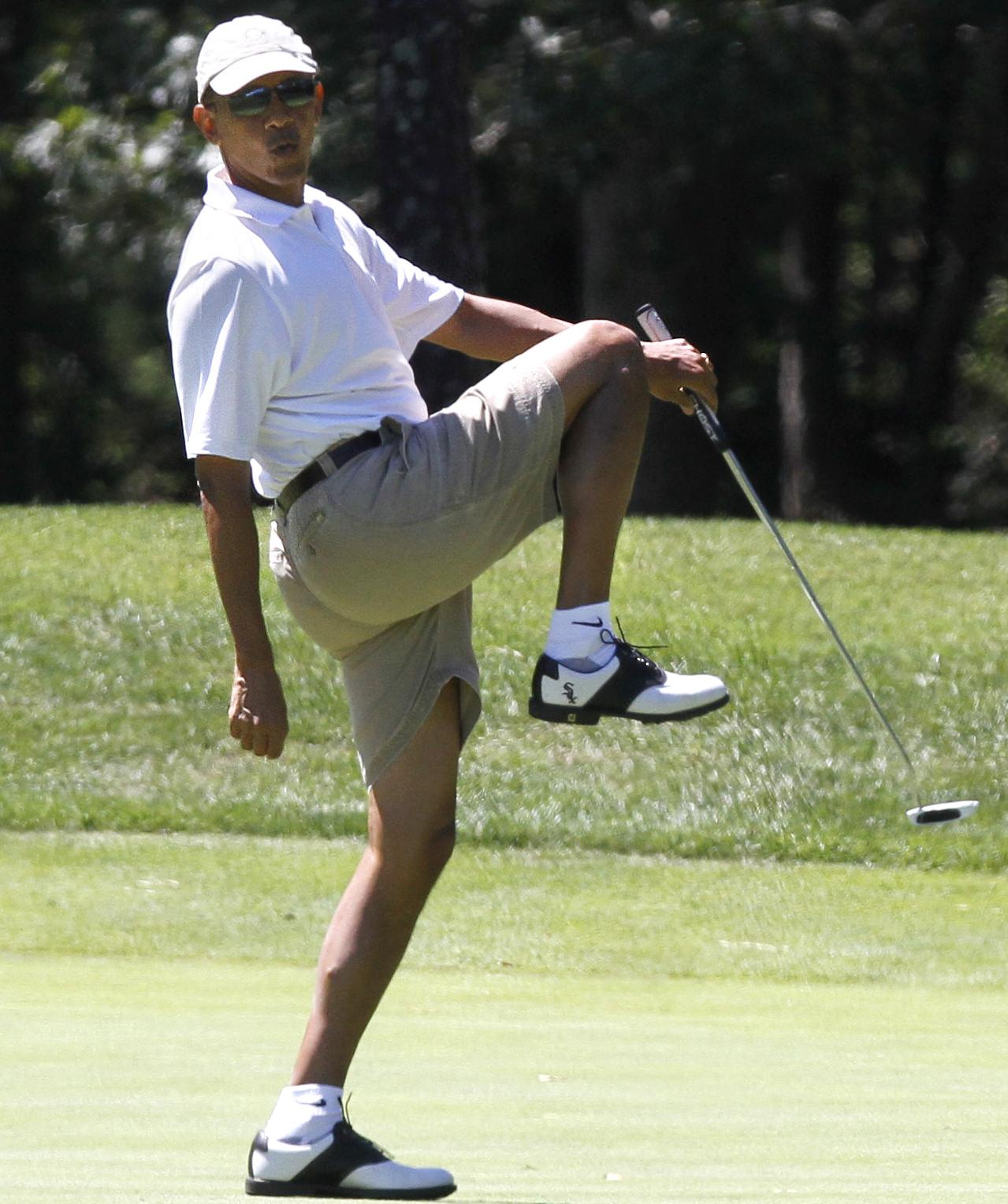 Barack Obama looking uncool




After repeatedly objecting to Freedom Of Information Act requests, regarding expenses related to luxury vacations taken by U.S. President Obama and his family, documents have finally been released due to a Judicial Watch lawsuit. It immediately becomes obvious why Obama and his Secret Service fought to unlawfully and unethically hide the files in violation of congressional law. Some of the hidden files now reveal the Obamas have cost the American taxpayer a whopping $70,880,035.78 in luxury vacations 99% of the world could only dream of taking.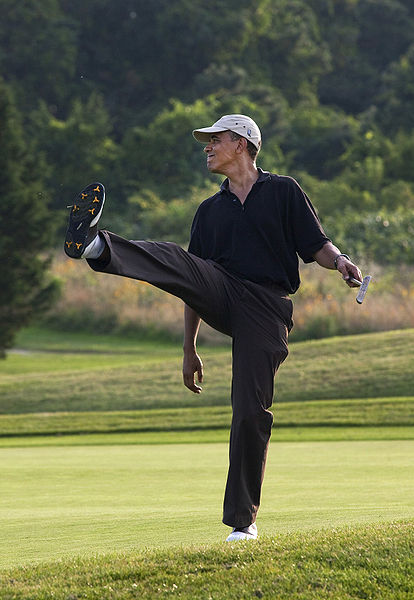 Yes, because kicking your foot out like you have a Charlie Horse will help the ball go in the hole
At a time when the economy is bad in America, many people are struggling to make ends meet and a record number of individuals are below the poverty line, it is highly inappropriate that the Obamas are taking such luxury vacations. The Obama's Christmas vacation in Hawaii a year ago cost the U.S. taxpayers $8,000,000. Haven't they ever heard of a staycation, where you stay your backside at home, because you can't afford to pay for an out of town vacation.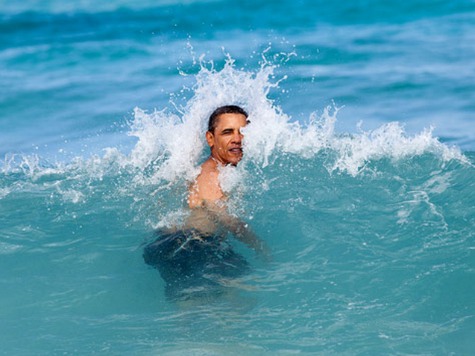 Obama posing for the cameras on one of his multi-million dollar vacations




There are so many homeless, hungry people in America that it is messed up to think the Obamas spent that much money on vacations. It is inexcusable and shows a great lack of conscience. I'm not stating they can't have a vacation, but $70,880,035.78 worth is egregiously excessive by any decent person's standards (and some of the expenses remain hidden, as 28 incriminating pages have been held back). If I were in office anywhere in the world I would have never done something like that at the taxpayers' expense. That money could have been put to far greater use.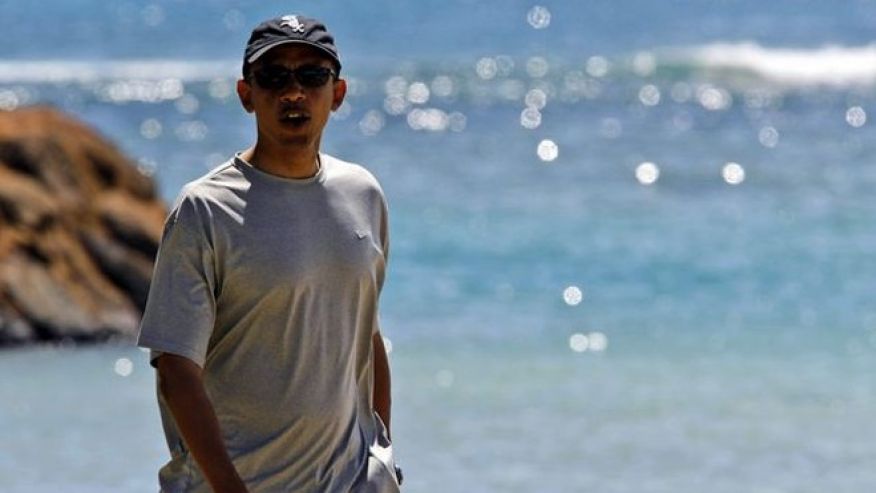 Obama in Hawaii with his hand in his pocket...and that of the American taxpayers
Side Bar: What was the sense of Congress enacting the Freedom Of Information Act, when agencies like the FBI, Secret Service, NSA and CIA routinely flout it in violation of the law. Ask any journalist or blogger who has tried to obtain documents under the U.S. Freedom of Information Act (FOIA) and you will be apprised of the fact the government is one of the least transparent in the world, despite claiming to be otherwise.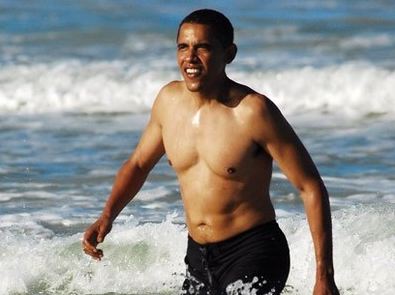 Obama in Hawaii wasting millions in taxpayer money
Federal agencies will lie, hide files, move files out of the office, misfile items under deliberately misspelled names so when the FOIA request is submitted they can pretend in writing it can't be found or does not exist. If it is incriminating to someone well known, you pay certain federal employees the right bribe and they will hide the files, even if there is a public threat to health, life and safety. They will hide the criminal conduct of people and companies greatly endangering the public's health and safety. They will hide the crimes of the rich and or famous. They will suppress serious investigations into financial crimes. It is completely disgraceful, dishonorable and dishonest.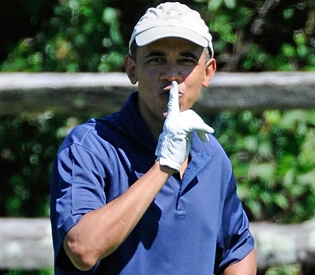 Shhh, don't tell the American people I'm ripping them off




However, a time is coming when some government employees will face serious federal charges in criminal court for hiding terrible FOIA files, because you can only disgrace Congress so much to the nation and the world via your bad behavior they are legally charged with keeping watch over and in check, before they sacrifice your freedom to protect the legislature's name and image.



STORY SOURCE




Judicial Watch: Secret Service Expenses for Obama's 2013 Hawaii Christmas Vacation Cost Taxpayers $316,698.03, Taxpayers Paid Over $8 Million for 17-Day Vacation




DECEMBER 29, 2015 - (Washington, DC) – Judicial Watch announced today that it recently received expense records from the Department of Homeland Security revealing that Secret Service expenses for the Obama family vacation to Honolulu during December 2013-January 2014 cost taxpayers at least $316,698.03. These new expenses bring the total for the Hawaii Christmas vacation trip to $8,098,060.33. The Secret Service waited nearly two years to produce the requested numbers to Judicial Watch.

The heavily redacted records were obtained on December 28 in response to a January 6, 2014, Freedom of Information Act (FOIA) request. According to the records:

$91,751.78 in car rental expenses were paid. $224,974.05 in accommodation expenses were paid to Cabana Girl, LLC and Paradise Luxury Rentals. The documents are heavily redacted and the Secret Service is withholding 28 pages in their entirety. Saying he was "eager to skip town" Obama took his family to Honolulu on December 20, 2013, for a 17-day Christmas vacation. As reported by The Washington Post:

The presidential motorcade ferried the Obamas across Oahu, the state's most populous island, to the well-to-do oceanfront neighborhood of Kailua, where as in years past they have rented a private home for what this time will be a 17-day holiday vacation. For the sixth straight year, Obama plans to spend Christmas and New Year's in Hawaii, gathering with extended family and friends — and, yes, perfecting his golf game.

In March 2014, Judicial Watch released flight expense records from the U.S. Department of the Air Force revealing that for this Hawaii vacation the Obamas incurred $7,781,361.30 in flight expenses alone (36.9 hours at $210,877 an hour). This was the first Judicial Watch FOIA request about Obama's security costs the Secret Service has answered since July, 2014.

Last month, Judicial Watch separately sued the Department of Homeland Security for ignoring 19 other FOIA requests. The FOIA lawsuit asks the court to enjoin the Secret Service from continuing to withhold responsive documents from Judicial Watch (Judicial Watch v. U.S. Department of Homeland Security (No. 1:15-cv-01983)). The known total expense to the American taxpayers thus far for all Obama travel is now $70,880,035.78.

"It seems our lawsuits finally got the attention of the Secret Service. It is easy to see why the Secret Service, reeling from its own scandals, covered up these outrageous expense numbers for just one of Obama's luxury Christmas vacation," said Judicial Watch President Tom Fitton. "The $317,000 in Secret Service expenses are only the tip of the iceberg for the true cost of Obama's 2013 vacation in Hawaii, which has now skyrocketed to $8,098,060. It is nice to know that Obama's 'tradition' of Christmas vacations in Hawaii comes courtesy of overburdened taxpayers."






RELATED ARTICLES