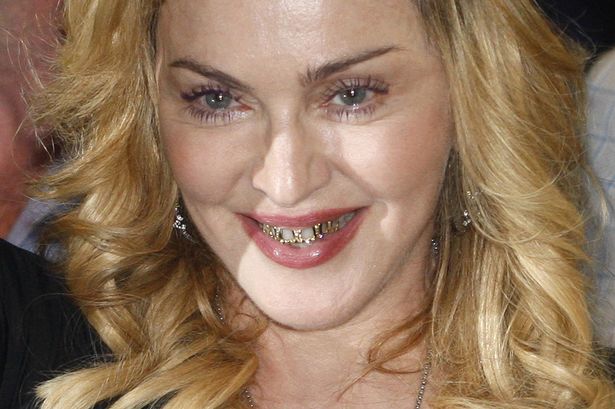 Madonna




As some of you know, I have been in London, England for months, trying to get away from deranged Madonna, her sick Kabbalah cult and those aiding them in engaging in criminal activity. As stated in previous columns, I am working on pharmaceutical patents and copyrights, which has become difficult to do in America with the chronic criminal conduct coming from Madonna and company, as described in this lawsuit.

The people of Britain have been wonderful. I have been able to work on my pharmaceutical patents and copyrights in peace. It's nice to go out walking, to stores, restaurants and cafes, without being stalked, confronted, harassed and or assaulted by Madonna's disgusting Kabbalah Center, as happened on a weekly basis in Miami, Florida.

However, clearly my life has become too peaceful for crazy, vile Madonna. On November 14, 2015, Madonna's sick Kabbalah Center sent three American members of the cult to harass me in London, England, in what by U.S. legal definitions, is a serious crime, as it involves not only crossing state lines in stalking and other criminal activity, but international ones as well. The first incident occurred at about 8:00PM (on November 14, 2015), where a woman and a man followed me, then sat directly across from me on a train and began babbling Kabbalah rubbish the entire journey, while staring at me in a deranged manner THE WHOLE TIME.

When I reached my destination and began getting off the train, so did they. So, I moved out of the way and let them get off the train first. The train emptied and I was one of the last people off it, only to see the Kabbalah Center woman and man from the train waiting at the bottom of the stairs, staring directly up at me, in this fixated, weird manner like crazy people. When they did that I walked down the stairs and began looking towards security, walking in that direction, which caused the crazy couple to quickly leave.

Then I went for my usual walk in one of my favorite places in London known Hampstead. About an hour later, after my walk was completed, I went to a small store I often buy items in, which is located in another favorite place of mine called Highgate (a town that is adjoining Hampstead). When I arrived at the store, another Kabbalah member speaking with an American accent blocked the entrance with a massive pitbull. He then began reciting VERBATIM at me items from an article I had published to the Judiciary Report TWO DAYS PRIOR, regarding a pitbull killing a 9-year-old girl in Long Island, New York named Amiyah (Pitbull Kills 9-Year-Old Girl In New York Renewing Calls For Them To Be Banned).

He demanded me, a stranger, move his massive, aggressive pitbull, if I wanted to get into the store, so I could get attacked by the animal. He was determined this was the only way I would get into a public store, owned by a giant, multi-billion pounds sterling corporation, whose permission he did not have to block the entrance of one of their smaller food shops in a quiet village. Needless to say, I refused to move the dog he was loosely holding on a leash. The incident at the train station and the second one that occurred at the store, was caught on security cameras and can easily be verified.

This is one of the things that disgusts me about Madonna. She keeps commissioning criminal misconduct that on numerous occasions, involved committing illegal acts on or concerning valuable corporations, whose financial value she cannot replace in the event her terrible conduct ends up bringing them horrible publicity online and costing them sales. Madonna is such a piece of trash. She is the definition of trash. No impulse control and does/commissions any deranged madness that comes to her pathetic, idiotic mind. She's nothing but a dirty, sniveling coward hiring people to bully, attack and violate the privacy of others, in acts of perversion and greed.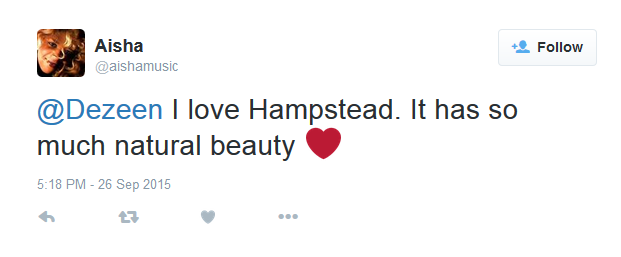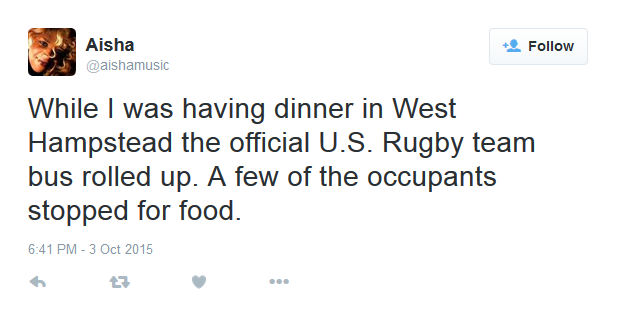 Tweets on my Twitter page about Hampstead, which is a large suburb of London, that Madonna's Kabbalah Center managed to stalk and confront me in twice and rip off a movie project I wrote there, but adding their usual filth, gratuitous violence and insanity to it (see RELATED ARTICLE section for more info on their rip off project being met with objections from people in the area).




I noticed many times when I go out, my mobile phones that have been hacked by Madonna's Kabbalah Center, which I wrote about in the lawsuit against them, is constantly being hacked with the hacker repeatedly turning on the GPS, even after I have turned it off (the GPS screen will pop up out of nowhere and shows me exactly where I'm walking in real time, moving along with me, even after I have turned off the GPS and locked the mobile phone screen). I began turning off the GPS feature in my phone after watching a mainstream news report on a woman being stalked and terrorized by a lunatic who became obsessed with her, then hacked her phone to watch her indoors, track all her outdoor movements and show up at numerous places confronting her.

While visiting different parts of Hampstead these past few months, I began talking taking photos and videos for professional use. I also wrote a film project regarding the area. Weeks later, the Kabbalah Center and its member, Diane Keaton, announced they are making a film called "Hampstead." They've been following me around and ripping off time-stamped, copyrighted items.

However, already their movie is being met with opposition by locals (it's being slammed in the borough's official newspaper) and based on what Kabbalah and company say the film is about, is a massive flop waiting to happen that is going to disgrace what is a wonderful and charming part of London (my film is nothing like that). That's what happens when crazy people make movies. It ends up a sick, twisted mess that offends and degrades. Kabbalah is mentally deranged and criminally insane, commissioning violent crimes against innocent people (see: Anthony Pellicano). You're not going to get good fruit, from a rotten, corrupted tree.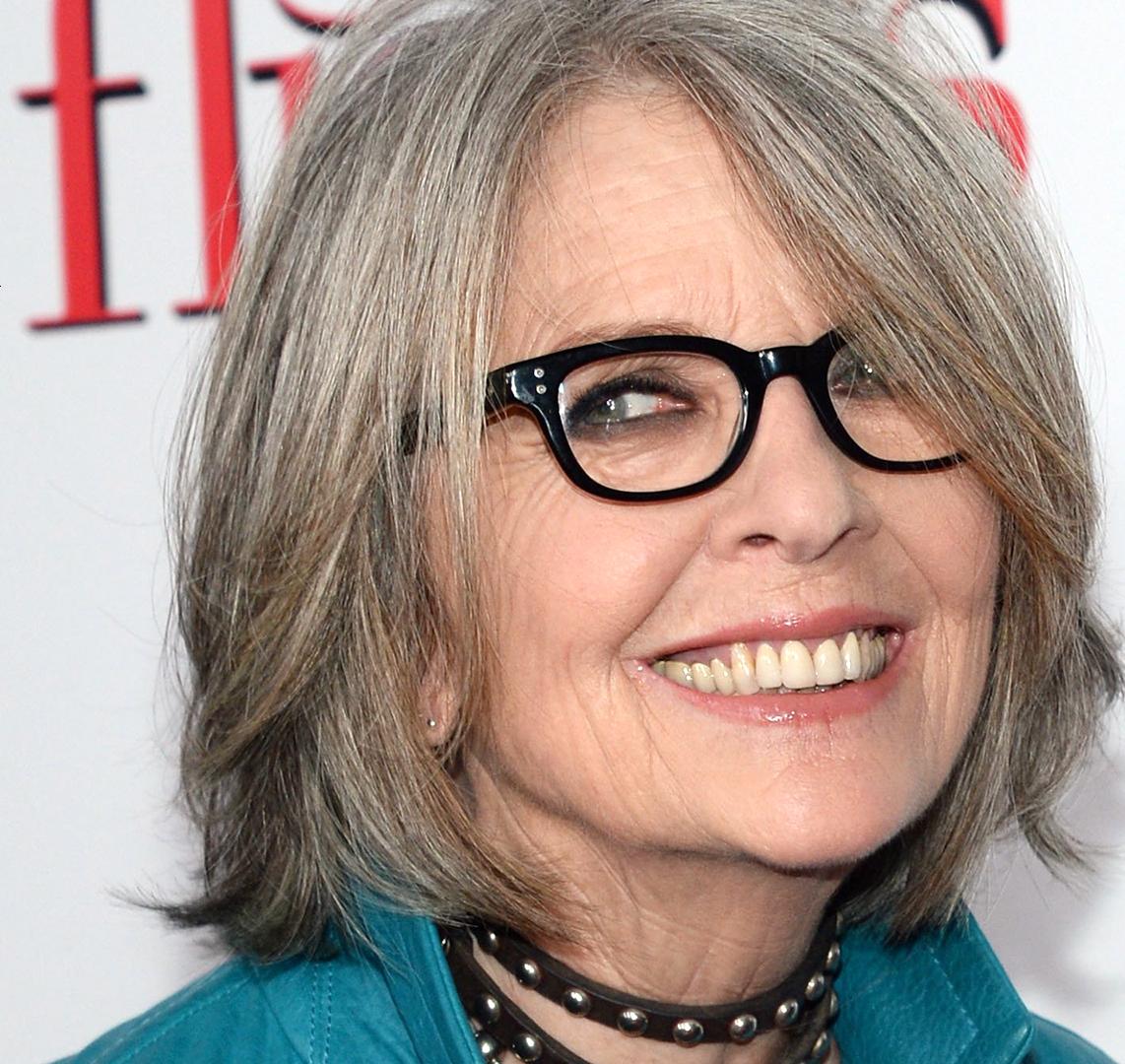 Diane Keaton is a member of the Kabbalah cult starring in forthcoming "Hampstead" movie rip off (see article excerpt from Hello magazine naming her as a Kabbalah sect member). Not to be rude but I don't understand how they have Keaton advertising wrinkle cream in those television commercials. There are more suitable older celebrities who would be a better illustration of advantages of a wrinkle cream.




Foul, nasty old Madonna, who is a psychotic, clearly has too much time on her hands to be commissioning these crimes. That old madwoman has gone to extraordinary lengths to spy on and harass me, while criminally infringing my preexisting Library of Congress registered copyrights. Madonna is a sick stalker who is paying private investigators and using members of the Kabbalah Center to stalk, spy on and terrorize others. What kind of sick lunatic stalks someone 4,500 miles across the Atlantic. It's a blaring indication of how far gone that cult is and the depraved madness behind it. I do not like Madonna and or Kabbalah. I want nothing to do with them, yet they keep sending people up to me spewing their madness.

In the time I have been in London, Madonna's Kabbalah Center hacked my bank account in America (I received an email from my bank), hacked one of my credit accounts, hacked my websites at a greater rate, have been sending me an increased amount of weird and crazy emails about the FBI (which is a violation of anti-spam laws), hacked into my computers in London in trying to block the site from publishing and planting malware in trying to slow down productivity, contacted Google about my blog fraudulently demanding the paid ads be removed, engaged in a plethora of twisted, harassing court shenanigans in violation of the court's "Rules of Procedure" in trying to drag me back to America like a runaway slave to continue the criminal human rights abuses against me.

They also engaged in strange, discriminatory conduct via Amazon and Ebay, in an illegal attempt to disrupt and destroy an eCommerce company I own. In one incident, Ebay sent me a strange email about a security problem with my Ebay account, after Madonna's hacker hacked and attacked Ebay's system targeting my account in trying to destroy it. I am going to forward a file containing all this misconduct to all relevant authorities, as I don't want it said I did not report it any of the new crimes.

However, the U.S. government is to blame for this sick case becoming what it has and in clear view of millions of people around the world who read this site, as it is their responsibility to maintain law and order in America, but in some accepting bribes at the FBI from a lunatic pop star with a history of well documented bribery and violent behavior, they have allowed a sick, perverse, deranged, nasty old woman to do the unthinkable and she is an absolute embarrassment to them. People constantly ask me how the FBI could let her do these illegal things and why she isn't in prison. The public does not agree with Madonna's behavior, boycotting her music to the point all her albums have flopped during the time she has been insanely targeting and ripping me off.



STORY SOURCE




Diane Keaton And Brendon Gleeson To Star In 'Hampstead' – AFM




October 20, 2015 4:05am - Diane Keaton and Brendan Gleeson are attached to star in Hampstead with Joel Hopkins (Last Chance Harvey) directing from a script by Robert Festinger (In The Bedroom). Robert Bernstein and Douglas Rae from London-based banner Ecosse Films are producing. Alison Thompson and Mark Gooder's Cornerstone Films will handle worldwide sales and will introduce the project to buyers at AFM in November.

Hampstead will commence pre-production early 2016 and will be filmed on location. Doubtless hoping to recreate the box office stardust of Notting Hill, another cosmopolitan London neighborhood, the real life Hampstead is an affluent area in North London famous for its Heath, a vast piece of quiet countryside in the middle of the city. Living on the edge of the Heath is American widow Emily Walters (Keaton), who can't quite focus on the things that need attention, like her lovely old apartment, her finances and even her son.

One day while looking out across the Heath from her attic window, she spies a ramshackle hut, which appears to be inhabited by an unkempt man Donald (Gleeson). She witnesses him being attacked by a group of professional thugs. Shocked, she calls the police and watches, through her binoculars, as help arrives. The next day she ventures into the woods in search of the man. Donald has lived quietly and harmoniously on the edge of the Heath for 17 years but now his lifestyle is under threat – his home is the target of property developers who've started using heavy-handed tactics to remove him. The film is inspired by a true story. Keaton is represented by WME, and Gleeson by Teri Hayden of The Agency and Larry Taube of Principal Entertainment.






Madonna Buys 3.5 Million House For Kabbalah Centre




26 MAY 2003 -Madonna has splashed out £3.5 million on an opulent new home in London, but this time the purchase is not for her and her family. Because the iconic singer has bought the Grade II listed building to house a centre for Kabbalah – the esoteric form of Judaism of which she is a follower. She and husband Guy Ritchie visited the building in London's Stratford Place four times before deciding to go ahead with the purchase. It will be the Kabbalah Centre's second base in London, as it already has offices in Grosvenor Street...

And Madge is not the only famous figure to espouse the discipline's mystic teachings. Other celebrity followers include Liz Taylor, Goldie Hawn,

Diane Keaton

, Demi Moore and Mick Jagger. Kabbalah offers a modern interpretation of Judaism's ancient texts...