Charlie Sheen
The Radar Online website has revealed it was offered a secretly made sex tape for sale that features HIV positive actor, Charlie Sheen, smoking crack cocaine and performing oral sex on a male prostitute. As stated in the column a week ago, Sheen has been paying female and male prostitutes and porn stars for unprotected sex, despite knowing he has HIV and not disclosing this fact to them. To withhold his HIV positive status is illegal. However, Sheen's rights have also been violated by people secretly filming him without his consent in situations "privacy is to be expected" under the law. Sheen has also been the target of many blackmail attempts and to date, states he has paid out over $10,000,000 to people extorting him.
The Judiciary Report has consistently maintained there needs to be stronger privacy laws in America, as people's rights are being violated by unscrupulous vultures in sick ways. The current voyeurism laws are too weak with slap on the wrist penalties for what is abhorrently sick behavior. The late U.S. senator, Arlen Specter, presented the Surreptitious Video Surveillance Act in Congress for passage, but since the time of his death it has stalled. It would bar individuals from secretly filming others without their consent, as in the case of what transpired against
Erin Andrews
. These sick acts of voyeurism are not only violating adults, but children as well. Recently, someone placed a hidden camera (via hidden mobile phone that was recording and transmitting the feed over the internet) in a Starbucks bathroom without the knowledge or consent of the coffee chain and filmed a 5-year-old in a state of undress, who was using the toilet.
Hidden camera via mobile phone found in Starbuck's ladies room secretly filming people using the toilet
In another disturbing incident, rapper Lil Wayne was secretly filmed having sex without his knowledge or permission, in a tape being shopped around for payment and potential publication. The lawbreaking individuals who are demanding big money for the video have offered it to sites such as TMZ, as well as porn companies, in criminal violation of basic privacy and voyeurism laws. Wayne is threatening to sue, as it truly is a gross invasion of his privacy.
Select famous perverts in a Hollywood cult, Kabbalah, have paid private investigators, such as the now incarcerated
Anthony Pellicano
, among others, to plant hidden cameras in people's bathrooms, bedrooms, living rooms and offices, whom they have illegally spied on like depraved, sick, sexual predators engaging in criminal voyeurism. World has been going around the entertainment industry that sick members of the Kabbalah Center, who have employed private investigators such as Anthony Pellicano and Gavin DeBecker, secretly watch people in their homes in this manner, with some bragging about masturbating to it. They've even thrown said fact in victims' faces.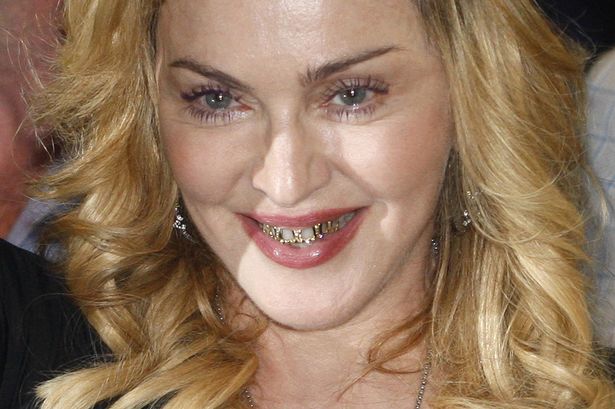 Depraved Hollywood pervert Madonna has paid huge sums to private investigators to perversely and insidiously spy on innocent people she insanely becomes obsessed with. This sick, mentally deranged conduct has gotten Madonna sued by different people in America.
The illegal hidden camera feeds are uploaded to a private, password protected website that nasty, dirty, depraved Kabbalah Center members log-on to (which also contains illegal wiretap transcripts, hacking data from mobile phones and computers, swiped mobile phone photos, as well as surveillance reports compiled on innocent victims) in criminal violation of the law. The mere fact that this is how the sick cult is getting their sexual kicks speaks volumes about how depraved and disgusting they are on every level. They are an abomination, as such perversion and nastiness should not be happening in any society. The U.S. government has failed to protect the public's rights that such sick behavior is transpiring in America against innocent people.
STORY SOURCE
HIV+ Charlie Sheen Caught On Camera Performing Oral Sex – ON A MAN!
Posted on Nov 23, 2015 @ 6:54AM - The Charlie Sheen HIV scandal is set to explode with the bombshell revelation that he has been caught on video performing oral sex — ON ANOTHER MAN! RadarOnline.com has viewed a series of outlandish clips as part of our investigation into the controversy engulfing Sheen. They show the drugged-up former "Two and a Half Men" star smoking a crack cocaine pipe and performing fellatio on a male lover.
In a bombshell world exclusive, Radar can reveal that at least three videos were recorded of the thrice married father-of-five. The clips last about 30 seconds and depict Sheen smiling on cameras as he brazenly indulges in the illegal drug. Once high, the Tinseltown train-wreck seduces his male companion before pleasuring the individual with a hardcore sex act. A source told Radar the videos were recorded in Nevada in 2011...
HomeLil Wayne Lawyers Up In Sex Tape Battle - Lil Wayne Take Down the Sex Tape ... Or Else!!!
10/17/2015 12:50 AM PDT BY TMZ STAFF - Lil Wayne is on a mission to make his sex tape disappear ... now with the help of his legal guns. Wayne's attorneys fired off a cease and desist letter -- obtained by TMZ -- to HollywoodStreetKing ... an urban blog that's been posting clips. Wayne's legal team is demanding the site to remove the video within 5 days, or else. As for what "or else" means ... it's a lawsuit, dummy! TMZ broke the story ... the tape shows Wayne wearing nothing but his socks, cavorting with 2 girls. The demand letter does not even concede there is a sex tape, but Wayne's rep tells us if there is one the rapper had NO idea he was being filmed...
Mom Horrified After 5-Year-Old Son Finds Hidden Camera in Starbucks Bathroom in Lancaster
Posted 11:09 PM, July 9, 2015 - Sheriff's deputies in Lancaster were investigating the discovery of a hidden cellphone camera recording video inside the ladies bathroom at a Starbucks in Lancaster on Thursday. A woman, who asked not to be identified, told KTLA that her 5-year-old son made the discovery around 10:30 a.m. at a Starbucks near Avenue K and 10th Street West.
"My son used the restroom first and I used the restroom after him," she said. "I noticed he was staring at the sink a little bit perplexed. I asked him what was wrong and he said, 'Mommy, why is there a phone under there?'" When she looked under the sink, the woman saw a cell phone propped up by paper towels with the camera pointing toward the toilet.
She immediately notified employees who contacted the sheriff's department. "The deputies discovered that the cellphone was running in a video-recording motion," said Lt. Joseph Fender with the Lancaster Sheriff's Station. "It's such a violation of privacy," the victim said. "Not only of mine, but my son." It was not clear where the video was being sent or how long the phone may have been recording...