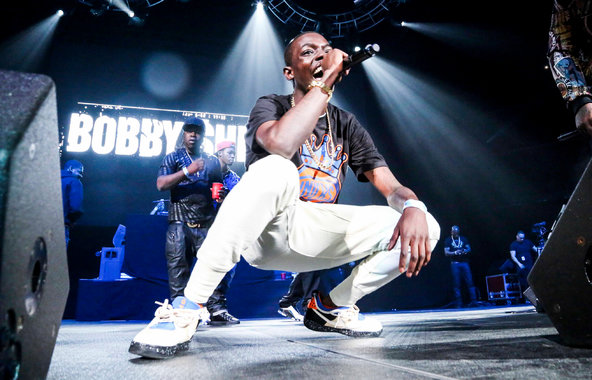 Bobby Shmurda

Sony Music executive and LaFace Records co-founder, Antonio "L.A." Reid, is being slammed on social networking and in the blogosphere everyday for not paying $2,000,000 in bail money to have 20-year-old rap artist, Bobbi Shmurda, released from Riker's Island prison in New York, where he and fellow gang members have been locked up for the past 10-months.

Bobbi Shmurda, real name, Ackquille Pollard, is up on a host of charges that include murder, attempted murder, drug trafficking and possession of illegal weapons. Shmurda had the hit of 2014 with the track "Hot Nig*a" which was independently written, recorded and released. Sony Music got into a bidding war with other record labels and won. Shmurda was signed to a multi-million dollar deal. His upfront "advance" as it is know in the industry was said to be $1,000,000.

However, the DEA (Drug Enforcement Agency) and New York Police Department moved in on Shmurda and his GS9 crew, who are affiliated with the Los Angeles street gang the Crips. The feds are accusing Shmurda and company of being very violent and dangerous criminals. As such, Sony Music declined posting $2,000,000 bail. They did so for fear of bringing down the police on them over an artist who has not made the company the equivalent of his bail money.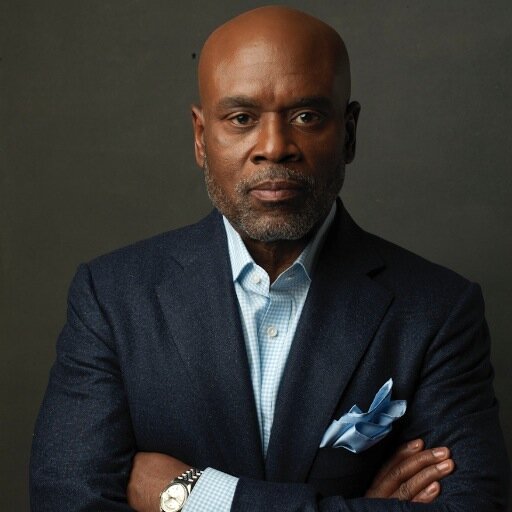 L.A. Reid




Reid was quoted as stating, "I'm crazy about that kid and I think about him often, but we seriously don't make the money we used to make. That's a fact of life. Bobby Shmurda is not the same as Snoop Dogg and Murder Was The Case, who's coming off The Chronic and his first album. It's a different era, ya know? And we're a publicly held corporation. We just aren't in the same position we were in back in those days. So, it's a different day."

Reid, tired of the bad publicity centering on him online regarding the incident further stated, "It made me feel like people don't know anything about my business. It's really not their business. That's the truth about it. We're not elected officials here, and we're not at liberty to disclose how we do business." Shmurda expressed his disappointment stating, "When I got locked up, I thought they were going to come for me, but they never came."

Shmurda's lawyer Matthew Middleton slammed Reid and Epic/Sony stating, "These companies for years have capitalized and made millions and millions of dollars from kids in the inner city portraying their plight to the rest of the world. To take advantage of that and exploit it from a business standpoint and then turn your back is disingenuous, to say the least."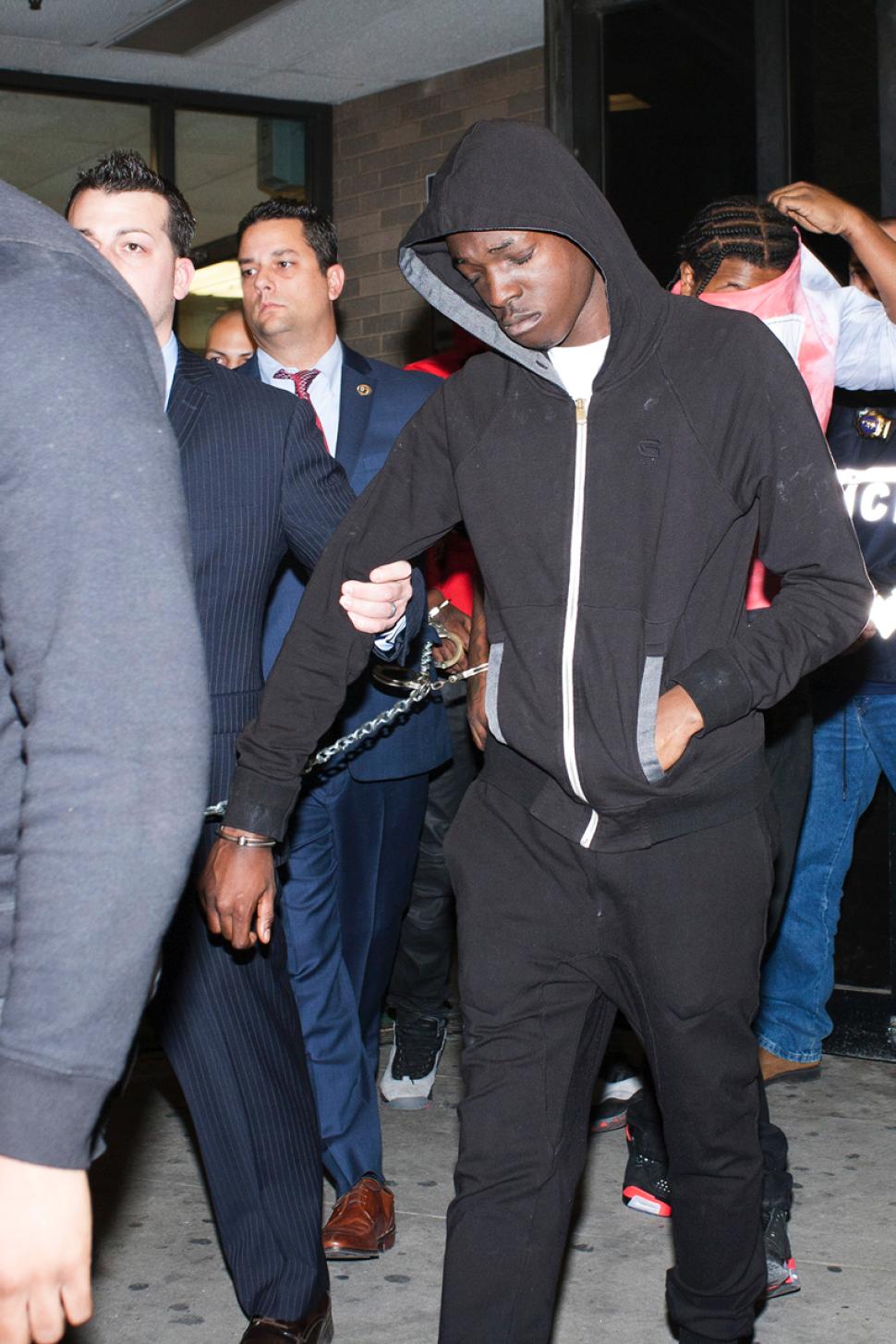 A tearful Bobby Shmurda being perp walked in December 2014 after committing a series of serious crimes with his crew that feds have evidence of via wiretaps, telephone records, computer files, emails, witness statements and data from active surveillance that was conducted for the past few years


The fact of the matter is Hollywood is a den of thieves and criminals. There are industry members who have committed and commissioned vicious assaults, murders, thefts, acts of burglary, hacking, phone hacking and issued death threats. Hollywood doesn't care. They are only in it for the money, in a evil business that is reaping what it sowed, via its ongoing rapid decline and massive financial losses.





STORY SOURCE




L.A. Reid Defends Epic Not Paying Bobby Shmurda's Bail


By Daniel Kreps October 16, 2015 - L.A. Reid has defended Epic Records after the label came under fire for their reluctance to pay Bobby Shmurda's $2 million bail. Epic Records has come under fire in recent months for their refusal to pay the $2 million bail for Bobby Shmurda, the "Hot Nig*a" rapper behind bars since December 2014 awaiting gun and drug charges. However, Epic CEO L.A. Reid defended the label for not bailing out their signee, telling the Rap Radar podcast (via Vibe) recently, "It made me feel like people don't know anything about my business. It's really not their business. That's the truth about it. We're not elected officials here, and we're not at liberty to disclose how we do business."

Reid admitted that "I'm crazy about that kid [Shmurda] and I think about him often," but the state of the music industry doesn't make it financially possible or practical for Epic to bail out the Shmoney Dance creator. "We seriously don't make the money we used to make. That's a fact of life," Reid said. "Bobby Shmurda is not the same as Snoop Dogg and Murder Was The Case, who's coming off The Chronic and his first album. It's a different era, ya know? And, we're a publicly held corporation. We just aren't in the same position we were in back in those days. So, it's a different day."

When Shmurda was first arrested in December 2014, the rapper revealed in a New York Times profile, "When I got locked up, I thought they were going to come for me, but they never came." The rapper's lawyer Matthew Middleton also blamed the label for not bailing out their artist, saying, "These companies for years have capitalized and made millions and millions of dollars from kids in the inner city portraying their plight to the rest of the world. To take advantage of that and exploit it from a business standpoint and then turn your back is disingenuous, to say the least."





RELATED ARTICLES