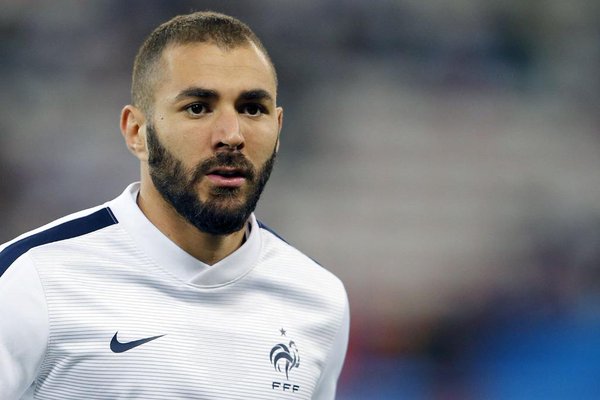 Karim Benzema
Real Madrid football star, Karim Benzema, who had sex with singer Rihanna this past June, after rapper Jay Z sent her to him as an illegal inducement to join his struggling sports management company, Roc Nation, is in jail tonight. Benzema was arrested today for attempting to extort 150,000 Euros (105,000 British pounds or $163,000) from his French national teammate Mathieu Valbuena, over a sextape. It is being reported in the press that Benzema tried to extort money from Valbuena in exchange for not making the secret sextape public.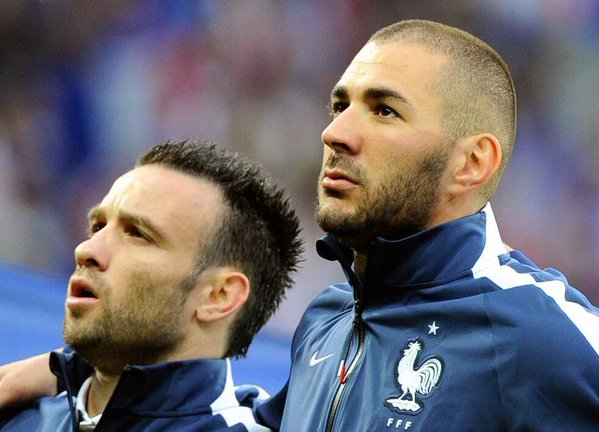 Mathieu Valbuena and Karim Benzema
I find this all quite ironic, as people in Rihanna and Jay Z's Hollywood sect Kabbalah are voyeurs (sexual degenerates) who get off on secretly watch and filming people without their consent (webcam spying, mobile phone spying and recording, hidden cameras), in situations where there exists a reasonable expectation of privacy, then they threaten and harass them with it. There have been incidents of people being threatened and terrorized over such secret items that were illegally made.
They also threaten people for financial gain. Kabbalah has threatened to beat, rape and murder me over my
very valuable copyrighted catalog
they have been infringing
via hacking
and want to fully steal (they don't have the full catalog as I've hidden a huge chunk of it worth a fortune).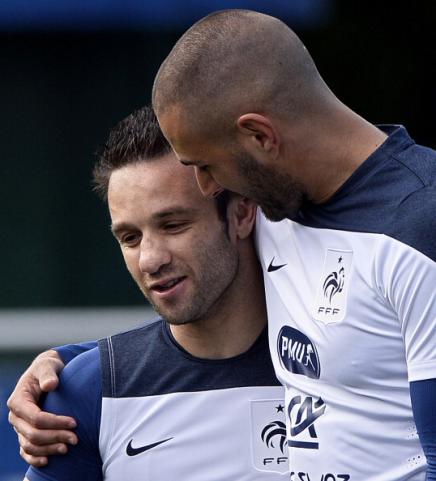 Mathieu Valbuena and Karim Benzema
Another item I find ironic is several weeks ago, one of the main articles I did on Rihanna, Benzema and the escort he dumped her for, Analicia Chavez, was used by Kabbalah via Google to unconstitutionally harass me and they specifically cited my blog www.AishaMusic.blogspot.com but in "France" www.AishaMusic.blogspot.fr in their email posted below (
Football Player Karim Benzema Cheating On Rihanna (Photos)
and
The Woman Karim Benzema Dumped Rihanna For Is An Escort (Analicia Chaves)
and
Rihanna Having Sex With Lewis Hamilton After Having Sex With Karim Benzema And Lying About Not Having Sex With Matt Barnes
).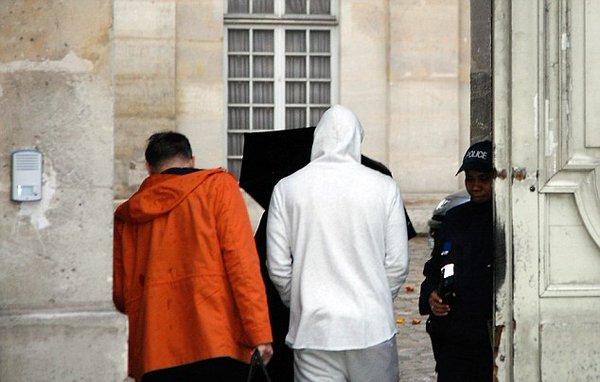 Karim Benzema going to jail in France
Google sent me an harassing email demanding I change the articles or they will strip
my blog
ads. I refused, then they sent me a second email complaining about other articles in relation to the first (Benzema, Jay Z and Rihanna). Once again, I refused to change the articles to suit those dirty criminals in Kabbalah, as it is censorship and Google stripped the ads in violation of the U.S. Constitution (the First Amendment guarantees free speech and free press, but clearly, once again, not under the Obama Administration which runs Google and has effectively incinerated the Constitution - there's a valid reason people online call Google "Big Brother").
Now here you have it, the same type of allegations I have been making in my articles and lawsuit against
Rihanna, Jay Z, Madonna and her sick Kabbalah sect
they all belong to, which Benzema unwisely got mixed up with to his detriment, has gotten the athlete arrested in his native France. I have no reason to lie about that sick cult. For years I have consistently maintained a
track record for breaking stories and telling the truth
.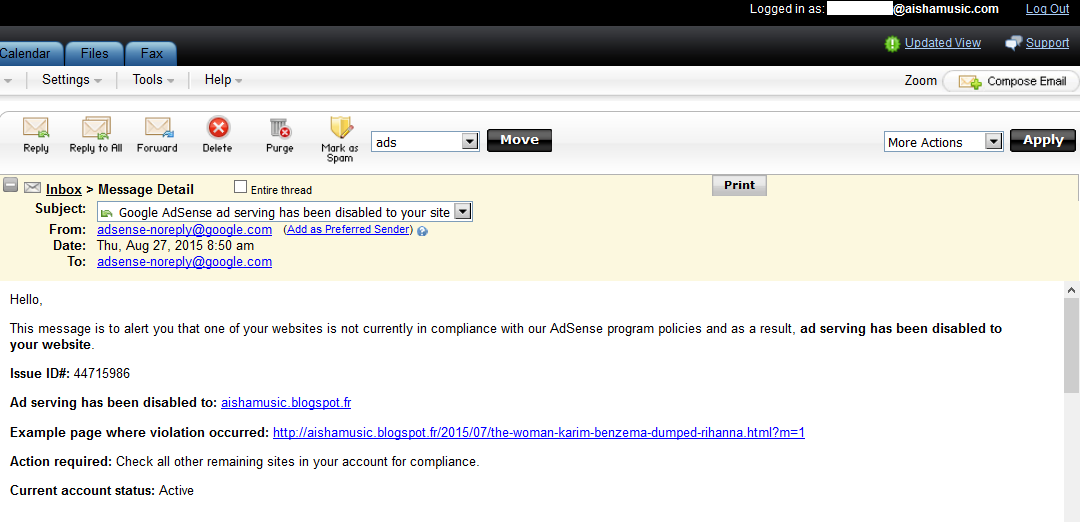 Email from Google violating my constitutional rights to free speech and free press over Kabbalah's Rihanna, Jay Z and Benzema. A second email from Google complained of other articles, in relation to them on the story they demanded be changed and I refused. As stated on the site a few weeks ago, I will sue Google over this incident shortly. I am not letting anything that cult unlawfully does regarding me go unchallenged.
Side Bar:
Jay Z continues to pimp out Rihanna and Rita Ora like two whores (see "RELATED ARTICLES" below for stories on the subject regarding famous men like Eminem, Adrien Broner, Lebron and others). He's sent them after so many famous men in America, Britain and Europe. These women aren't singers. They're prostitutes. Is this what their parents raised them to do. They should be ashamed. Everything they have in life has come from whoring themselves out to Jay Z, then the industry men and in some cases women, he keeps pimping them out to for career favors, songs, videos, film roles, promotional spots and publicity. Then have the nerve to try to show off on others about the money they have when they are thieving prostitutes and whores living on their knees (you two really should get some kneepads).