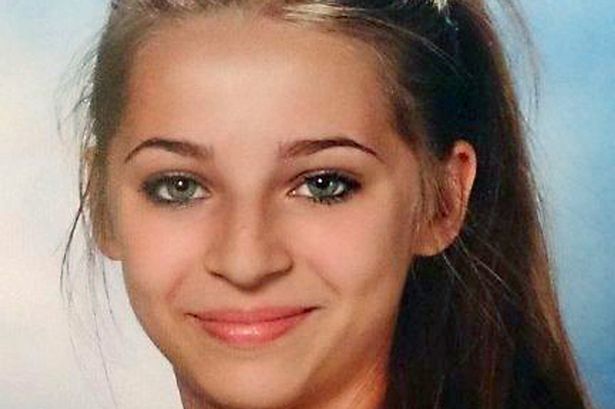 Samra Kesinovic




Two pretty, but naive young girls, ages 15 and 16, left their family homes in Austria to join the terrorist group ISIS in Syria and it has ended in tragedy, as it has for many others who have done the same. Samra Kesinovic and Sabina Selimovic were beaten to death after trying to leave the terrorist group based in Raqqa. The Mirror Newspaper revealed, "They left behind a note telling their parents: "Don't look for us. We will serve allah - and we will die for him. Once they arrived it is believed they were married off to local fighters and both the girls were thought to have been pregnant at one stage."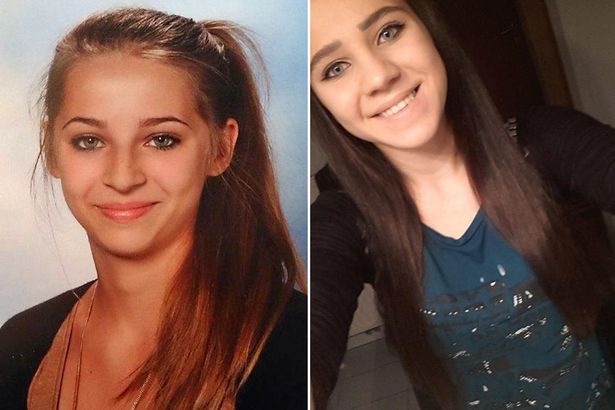 Samra Kesinovic and Sabina Selimovic left home to join ISIS, were married off to local terrorists in the group, impregnated and beaten to death




The two girls had posted items about leaving the west to join the terrorist outfit, but soon found out it was not what it appears. As stated in a past article, the New York Post reported women are raped, sexually abused and swapped among ISIS terrorists, who engage in a type of rough sex that resulted in the hospitalization of some of the women in their camps. The New York Post also reports HIV is spreading through ISIS camps due to women who join or are kidnapped being used as sex slaves, while others engage in wife swapping.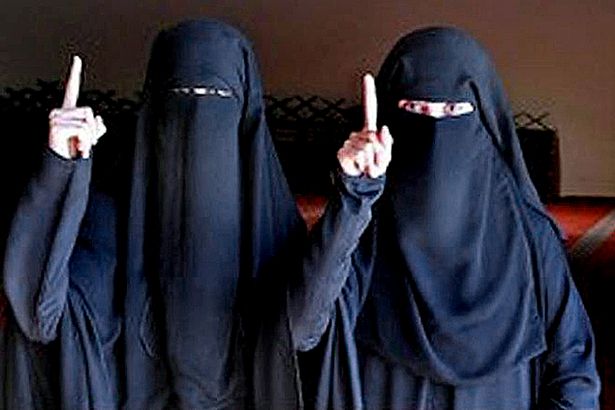 Samra Kesinovic and Sabina Selimovic as jihadi brides at ages 15 and 16




Young women are joining ISIS after buying into the videos and stories they posted online, only to end up sexually used up, physically ill and desperately trying to escape. As stated in past Judiciary Report articles posted below, stay with your families and leave terrorism alone. Enjoy being teenagers by living normal, productive, violence-free lives in your communities.



STORY SOURCE




Teenage ISIS 'poster girl' who travelled to Syria 'beaten to death after trying to escape Raqqa'


18:00, 24 Nov 2015 Updated 22:56, 24 Nov 2015 - A teen who became a 'poster girl' for ISIS after travelling to Syria along with her friend is believed to have been beaten to death while trying to flee the terror organisation. Samra Kesinovic, 17, who left home in April 2014 was killed after she tried to escape Raqqa, Austrian media have claimed. Her friend Sabina Selimovic, who was 15 when she left her Austrian home, is also believed to have died in the war torn Middle Eastern country. Tabloid Österreich quotes an insider who said the girls were living with women in a house in the ISIS stronghold when Samra was caught as she tried to escape. The pair, whose parents are Bosnian refugees, had disappeared in April last year after saying that they wanted to fight in Syria...

A short while after the pair fled their homes they appeared on social networking sites brandishing Kalashnikov rifles and surrounded by armed men - photos which Austrian police said acted as recruitment posters for young girls. An Islamic preacher from Bosnia living in Vienna, Mirsad O., known by the Islamic name of 'Ebu Tejma', was allegedly responsible for the radicalization of the two young girls. Authorities say he brainwashed them into joining the jihad. He denies this...
"Once they have left the country, even if they then changed their minds, it is then almost impossible to get them back."





RELATED ARTICLES