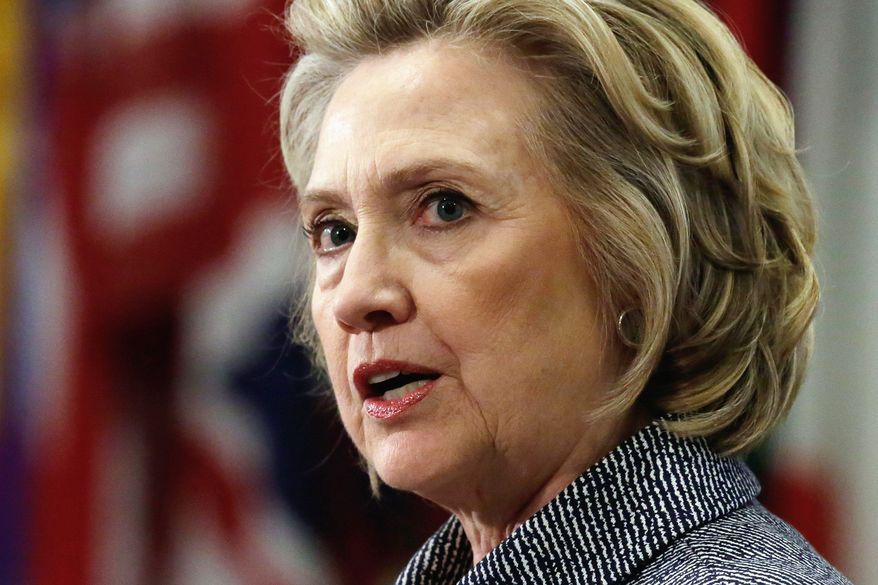 Hillary Clinton
Vindictive presidential candidate, Hillary Clinton, angry that Exxon has cut funding to the Clinton Foundation, has called for a criminal probe into the oil giant. Kettle calling the tea pot black. Clinton is the biggest criminal running in the 2016 election. The emailgate scandal, stemming from her time as U.S. Secretary of State, where she sent classified emails from a private email server, is just the tip of the iceberg regarding her illegal activity.
Clinton was accepting Exxon Mobil's money, no questions asked. However, the minute they cut off funding to her ($5,000,000) all of a sudden she has a problem with them and their environmental activities. It's telling that you didn't have a problem with them a few months ago when they were stuffing your pockets with cash. And speaking of that, exactly what are all the funds donated to the Clinton Foundation being used for, because I am heard rumors that it's not all above board.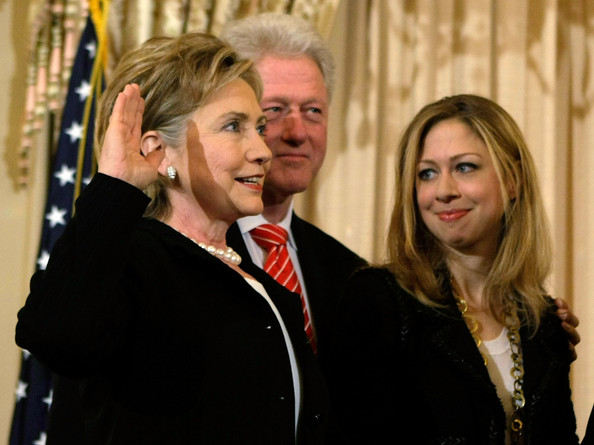 Hillary Clinton, Bill Clinton and their daughter Chelsea Clinton
Additionally, why is Clinton still receiving illegal wiretap transcripts, hacked computer contents and emails, from innocent individuals being targeted by dirty private investigators (as she did in the Anthony Pellicano days - her former private investigator, a member of the Italian American mafia, who is now in prison for illegal wiretapping, hacking, racketeering and identity theft). Some people never know when to quit, wrongly believing they are invincible in criminal activity.
STORY SOURCE
Clinton Calls for Exxon Probe After Company Cuts Off Foundation Funding
November 2, 2015 2:14 pm - Hillary Clinton is calling for a federal investigation of ExxonMobil's climate change activities just months after the company neglected to renew its sponsorship of the Clinton Global Initiative annual meeting. ExxonMobil, which is being accused by global warming activists of misleading the public about climate change, has given between $ 1 million and $5 million to the Clinton Foundation and sponsored the CGI annual meeting in 2014. But this year, the oil giant was one of six major corporations that stopped sponsoring the event, according to USA Today...
RELATED ARTICLE