South Carolina police officer, Ben Fields, has been suspended from the Richland County School District, after he placed a 16-year-old black girl in a chokehold as she sat at her desk, slammed her to the ground, threw her across the room, then jumped on her back to handcuff the defenseless teen.
The 16-year-old girl was arrested. A 17-year-old female classmate was arrested as well for crying and stating Fields should stop his misconduct. Essentially, she was arrested for free speech. America has now officially become a police state, where the Constitution has been tossed out the window. Fields' behavior is criminal and inexcusable.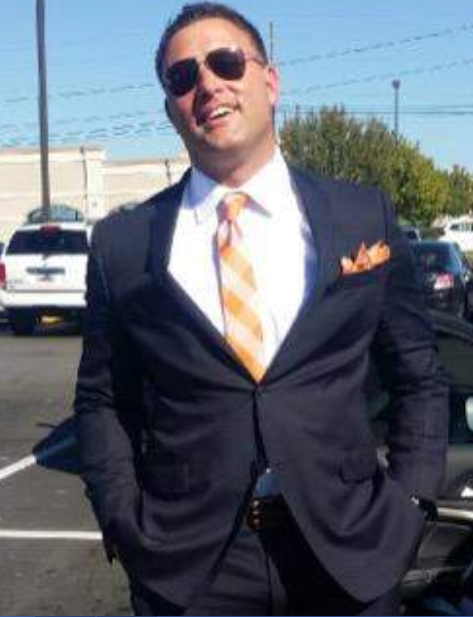 Ben Fields is an abusive police officer who takes steroids
Fields' conduct is an extreme abuse of his post and is the definition of excessive force and police brutality. Fields' conduct also constitutes assault on a minor. He could have broken her back or neck. He could have caused a fatal head injury. He endangered a minor. Fields' exhibited no regard for her health or safety. He treated the poor child like a ragdoll who isn't worth anything, when she is a precious human being with rights like anyone else in society
Spring Valley High School students took to Twitter to complain about Fields. Black students overwhelmingly wrote he has a history of abusing them. White students wrote he has a history of abusing people at the school. One student tweeted that she saw Fields slam a pregnant woman to the ground. Said conduct causes fetal distress and endangers the life of an unborn baby in what could have resulted in a miscarriage. Fields has been sued in two separate cases for engaging in police brutality. One of the cases is set to go to trial next year. After his conduct on the video that enraged the public this week, he should be behind bars.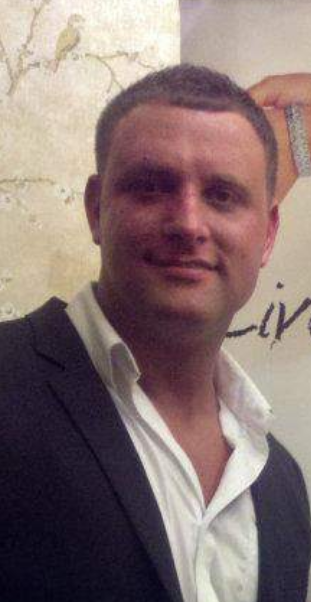 Ben Fields is a danger to kids
And some wonder why people keep tweeting the hashtag "Black Lives Matter" on Twitter (#BlackLivesMatter). Take a good look at that video. That's why. It's one of many reasons why, thanks to the conduct of some, not all police officers, who abuse and kill black people in America.
STORY SOURCE
Deputy Ben Fields: 5 Fast Facts You Need to Know
Published 6:19 pm EDT, October 26, 2015 Updated 11:30 am EDT, October 27, 2015 - A South Carolina sheriff's deputy is under investigation after videos were posted online Monday showing him violently throwing a high school student from her desk in a classroom. The videos of the incident involving Richland County Senior Deputy Ben Fields surfaced just hours after it happened at Spring Valley High School. The Richland County School District 2 and sheriff's office say they are investigating.
Students who were in the classmate say the girl was asked by the teacher to get off her cell phone, but refused, and then would not leave the class room when asked by an administrator, so police were called. She allegedly refused the deputy's requests to get up from her desk, and that is when the videos begin.
Fields, the 34-year-old senior school resource officer at the high school, has been placed on administrative duty while the sheriff's office investigates. The school district said it has asked Fields to not return to any school in the district pending the outcome of the investigation. Federal authorities say they will also be assisting in the investigation.
The girl in the video was arrested, according to the sheriff's office. Another student was also arrested in connection with the incident, according to WLTX...The 15-second video was posted on social media just hours after the incident happened on Monday. It shows a white officer grabbing the black student by the arm as she sits in her desk. Deputy Ben Fields, at one point during the incident, says to the girl, "Are you going to come with me or am I going to make you? Come on. I'm going to get you up."
In the video, Fields pulls on her arm, moving the desk and the girl and then grabs hold of her shoulder and neck area. He turns over the desk, throwing it and the unnamed student to the ground. He then drags her toward the door, pulling the desk along with her and then throws her out of it before jumping on top of her to handcuff her as the video ends.
The incident started when the teacher, Robert Long, saw the girl on her cell phone and asked her to put it away, her classmate, Tony Robinson Jr., told WLTX-TV. "She really hadn't done anything wrong," he told the news station. "She said she took her phone out, but it was only for a quick second." An administrator, assistant principal for discipline, KaRon Webb, came to the classroom, and eventually called for Fields, the school resource officer.
Robinson said he could tell Fields was going to do something as soon as he arrived. He said Fields moved the girl's laptop and then told another student to move a desk out of the way. "I've never seen anything so nasty looking, so sick to the point that other students are turning away," Robinson said. "They're just scared for their lives. That's supposed to be someone that's going to protect us. Not somebody to be scared of."
Students in the classroom sit, most in silence, as Long, the teacher, and administrator also watce. In a second angle of the video, Fields can be heard telling another student, "I'll put you in jail next." Niya Kenny told WLTX-TV that Fields was yelling at her when she spoke up to defend her classmate.
"I was screaming 'What the f, what the f is this really happening?' I was praying out loud for the girl," Kenny told the news station. "I just couldn't believe this was happening I was just crying and he said, since you have so much to say you are coming too. I just put my hands behind my back." Kenny, 18, was charged with disturbing school, a misdemeanor, and released on $1,000 bail.
"I know this girl don't got nobody and I couldn't believe this was happening," Kenny said. "I had never seen nothing like that in my life, a man use that much force on a little girl. A big man, like 300 pounds of full muscle. I was like 'no way, no way.' You can't do nothing like that to a little girl."...
Deputy Ben Fields is facing a lawsuit in federal court accusing him of violating the civil rights of a student at Spring Valley High School. The student, Ashton James Reese, was expelled from the high school for "unlawful assembly of gang activity and assault and battery," in 2013. He was accused of participating in a "gang related" fight in a Walmart parking lot near the school...
Fields was also sued in federal court in 2007 from his time as a patrol deputy. A jury eventually ruled in Fields' favor. In that lawsuit, Fields was accused of violating the civil rights of a man and woman at an apartment complex in Columbia. The plaintiff, Carlos Martin, says was driving his car near his home and saw a police officer driving his cruiser in the parking lot. He said he nodded to the officer "as a friendly gesture and greeting."
Martin said shortly after he parked his car and was walking to his apartment. He says he then heard the officer, later identified as Fields, running toward him calling, "Hey you." Fields asked for Martin's license and registration and asked if he was the cause of excessive noise that a resident had complained about. Martin told Fields he wasn't the source and had just got home from work.
"Deputy Fields became agitated when Plaintiff Carlos Martin, with absolutely no disrespect, addressed Deputy Fields using the colloquial term 'dude,'" the lawsuit states. "Despite (Martin's) attempts to assure the Deputy that he intended no disrespect, Deputy Fields nevertheless became increasingly angry. Deputy Fields' unprovoked anger escalated to the point that he grabbed (Martin), slammed him to the ground, cuffed him, began kicking him, and chemically maced him until his clothing was drenched and the contents of the can of mace was depleted."
According to the lawsuit, Fields later seized a cell phone from Martin's wife, Tashiana Rogers, and never returned to her. He also arrested her. Rogers, who was then Martin's wife, said she recorded the incident on video, and that's why the phone was seized. The charges against both were later dropped when the prosecution failed to show up for court...
RELATED ARTICLES