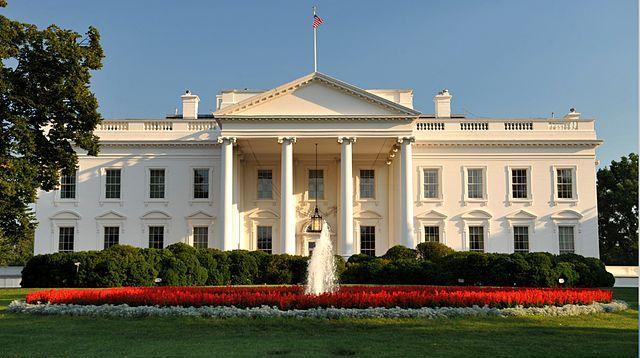 Secret Service agents falling asleep on the job (White House pictured above)
A new report has been released regarding ongoing security lapses at the Secret Service, such as agents falling asleep on the job, while protecting President Obama and his family. The Inspector for Homeland Security recently chastise two Secret Service agents for falling asleep on the job. The overall review released this month indicates agents are falling asleep on the job due to fatigue from long hours.
In a previous Judiciary Report article 7-MONTHS PRIOR TO HOMELAND SECURITY'S REPORT ISSUED THIS MONTH, the site did warn that Secret Service agents need shorter shifts. In the March 20, 2015 Judiciary Report article titled "
The U.S. Secret Service Wants $8,000,000 To Build Fake White House To Practice On
" the site stated, "
Secret Service agents shifts should not be too long.
It's a job that requires focus, concentration and long hours on one's feet. Spending too many hours standing and on high alert is taxing on the mind and body. Preventable mistakes happen under those circumstances."
Secret Service agents falling asleep on the job has proven the site's previous claims correct. These security lapses are placing Obama in danger of assassination. He is the second most hated president in American history, behind George W. Bush. Additionally, he is black, making him a target for racists. If the Secret Service keeps this up it's gonna be President Biden.
STORIES ON GOVERNMENT'S REPORT ON SECRET SERVICE AGENTS FATIGUE:
Secret Service warned about officer fatigue
Updated 1539 GMT (2239 HKT) October 23, 2015 - Washington (CNN)The Department of Homeland Security's Office of Inspector General has sent a stern warning to the Secret Service after two officers were caught napping at their posts, saying that agents are overworked and creating a security risk.
The "management alert," which was sent to Secret Service Director Joe Clancy this week, came after two incidents over the summer in which officers -- one of whom was at the White House -- were found to be asleep on the job. They were discovered while officials from the inspector general's office were touring facilities as part of an ongoing review of Secret Service radio communications. Both officers were referred by the Secret Service for disciplinary action.
According to the alert, one of the officers had worked nearly 60 hours of overtime in the two weeks prior to the incident. It said Secret Service employees described that as "minimal" compared to other officers' schedules. The officer told investigators that long hours, travel and illness contributed to falling asleep. In particular, he cited a 36-hour shift involving a trip to Kenya.The other officer reported regularly working 12-hour days. That officer blamed working in the heat and a lack of water.
"Fatigue from travel, overtime shifts and long hours contributed to these incidents," the alert said. It refers to a prior DHS panel's finding describing the detail at the White House as "overstretched" and "exhausted" with "low morale." The panel found that officers regularly work 12-hour days for 13-day stretches, followed by one day off. "These issues impact officer safety and the agency's ability to meet its mission," the alert said...
Secret Service officers found asleep on job; watchdog to warn of overworked staff
By Carol D. Leonnig October 22 - A federal watchdog on Thursday sent the U.S. Secret Service a formal warning that its overworking of employees is jeopardizing security — citing the discovery that two Secret Service officers were asleep at their posts, according to three government officials familiar with the findings.
The inspector general who oversees the Secret Service issued a management alert, a formal designation that indicates investigators have found a problem so urgent or sweeping that it requires swift attention from senior management.
"This alert describes officer safety issues that may pose an immediate or potential danger to U.S. Secret Service officers and those whom they protect," the inspector general's alert says. "We are concerned that the Secret Service's staffing and scheduling process does not ensure that officers receive adequate breaks while on duty and time off between shifts."
The management alert stems from a routine check this August of alarms and communication equipment at facilities protected by the Secret Service, the three officials said. In the wake of radio failures when a fence-jumper got inside the White House in September 2014, auditors with the Department of Homeland Security's Office of Inspector General rode around to various sites with Secret Service staff. They found one officer at an embassy post and another stationed at the White House complex who appeared to be asleep while on duty...
RELATED ARTICLE