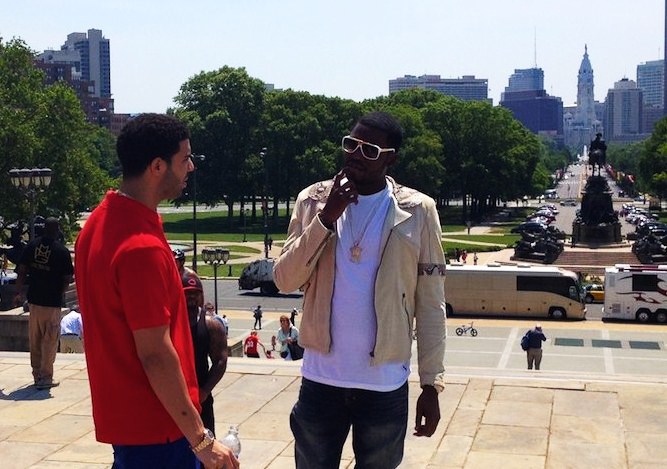 Drake and Meek Mill
Philadelphia rapper Meek Mill has posted an item online indicating a truce with rival Drake, after dissing him and it spectacularly blowing up in his face. Drake has not responded. Mill's diss track "Wanna Know" accused Drake of having a ghostwriter, who sometimes receives co-writer's credit on his songs (Quentin Miller). However, sites are stating sometimes Miller's work is not credit to him, but to Drake.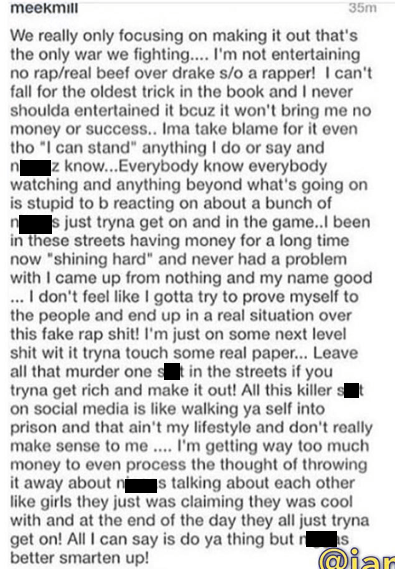 Meek Mill's Instagram post about Drake
Drake responded with the diss tracks "Charged Up" and "Back To Back" which left Mill the butt of many a joke on social networking. Some have even questioned whether Mill's career will recover, as the jokes went global, doing a significant amount of damage. Now Mill has called a truce, as his career has taken a hit and not the kind on the music charts.