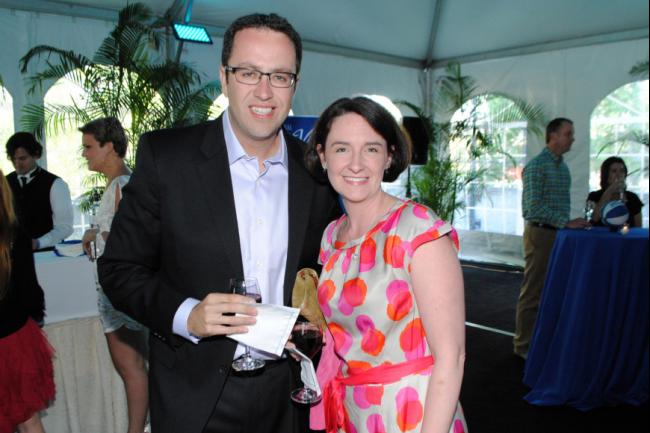 Jared Fogle and Katie Fogle, who has announced she is divorcing him after the shock of learning of his illegal behavior towards children. The couple have two children that Katie Fogle has custody of in Indiana.
Jared Fogle shot to fame in America after losing 150 pounds eating Subway restaurant sandwiches and walking for a year. A local ad agency referred Fogle to the Subway corporation and they signed him as their frontman. Fogle's story increased revenues and for years he continued as Subway's spokesman. However, a terrible secret was lurking. Jared was engaging in pedophilia.
In April 2015, the FBI arrested Russell Taylor, the head of Fogle's Jared's Foundation, an alleged charity for kids. However, Taylor and Fogle were exploiting children. It was discovered that Taylor placed hidden cameras in his bathroom to capture video and images of children as young as six-years of age in various states of undress, as they used the toilet.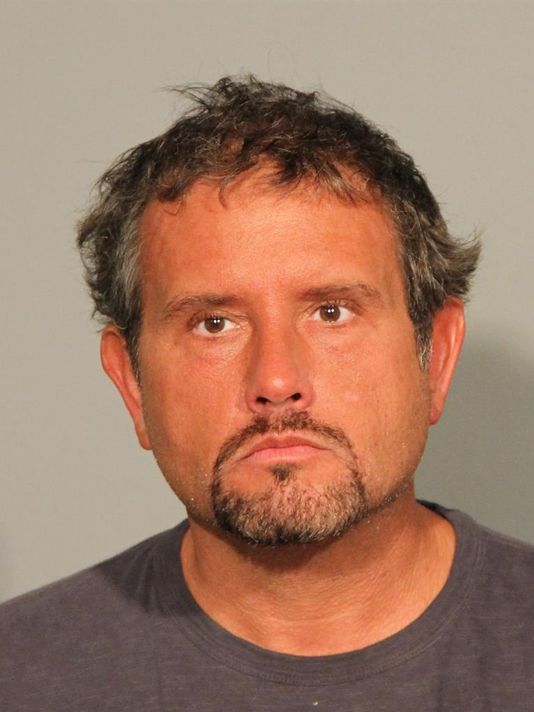 Mug shot of Russell Taylor, the former director of Jared's Foundation, who was arrested in April 2015 for making child porn
In July 2015 the FBI raided Jared's Zionsville, Indiana home and confiscated computers. Initially, Jared lied by denying any wrongdoing and his attorney insisted his client is innocent. One month ago, the Judiciary Report insisted Jared engaged in criminal conduct regarding minors or the FBI would not have risked the legal liability of a high profile raid without compelling evidence (
Subway's Jared Stated 'Middle School Girls Are Hot'
).
Yesterday, the FBI filed an indictment against Jared alleging he traveled across state lines in America to engage in sex with underage boys and girls, ages 14-16, some of whom were prostitutes. Yesterday, Jared pled guilty to the charges and as apart of the plea deal will spend at least 5-years in prison, pay $1,400,000 in restitution to his victims and register as a sex offender. Subway has announced the company is permanently ending their relationship with Jared.
RELATED ARTICLES