And There Went Her Voice...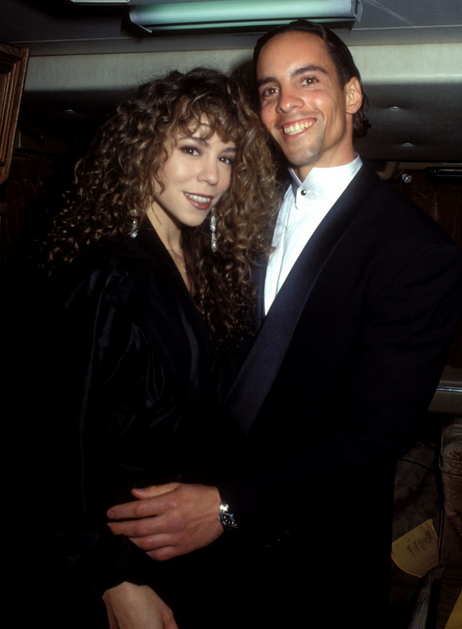 Mariah Carey and brother Morgan Carey




In articles published to the site months ago, the Judiciary Report stated Mariah Carey is a drug addict and alcoholic (May 1, 2015 "Mariah Carey Asked If She Will Lip Sync Live Residency In Las Vegas", May 15, 2015 "Singers, Take Care Of Your Voices - Part II" and May 18, 2015 Mariah Carey's Disastrous Billboard Music Awards Appearance Slammed On Social Networking). This week, Mariah Carey's brother, Morgan Carey, has publicly stated the singer indeed has a drug and alcohol problem. He stated, " Mariah was drinking through her pregnancy- even while she was nursing. I can't say that I have ever been around her when she was sober, and that's very scary."

This week Carey's brother also said something the Judiciary Report stated over a year ago that the singer's husband Nick Cannon was only after her money (Nick Cannon Left Mariah Carey Because He Says She Is Mentally Ill). Morgan Carey stated Cannon is "a crock of s**t" and "Nick listened to people who said, 'Get with Mariah, she thinks you're cute, have kids and ride it to the bank. Nick was there for the cash from day one. He doesn't give a damn about Mariah. Nick took tremendous advantage of her and continues to do so." This week Morgan also expresses the same view the Judiciary Report did last year stating Mariah "may be unfit to care for her twins Monroe and Moroccan."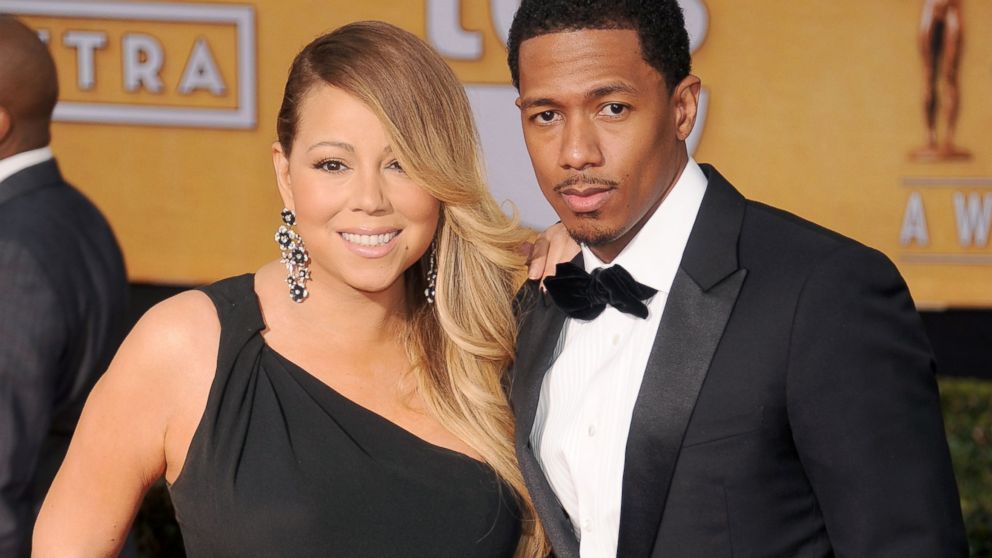 Mariah Carey and Nick Cannon
Neither Carey or Cannon's publicists responded to claims Morgan Carey made because they are true. Much like when the Judiciary Report insisted two years ago Carey's voice is very damaged and a few of her die hard fans lost the plot on my Twitter page (Mariah Carey And Nick Cannon Headed For Divorce After He Does Interview About His Sexual Conquests).

Then in December 2014, the Judiciary Report's previous claims were proven correct as the world saw Carey's disastrous tree lighting performance that TMZ cut the audio backing track and background singer's out of to expose the singer's badly damaged voice cracking on note after note (Mariah Carey's Disastrous Tree Lighting Performance In New York Leaves Critics And Fans Slamming Her [Video

]

). It happened again recently at the Billboard Music Awards (Mariah Carey's Disastrous Billboard Music Awards Appearance Slammed On Social Networking [Videos]).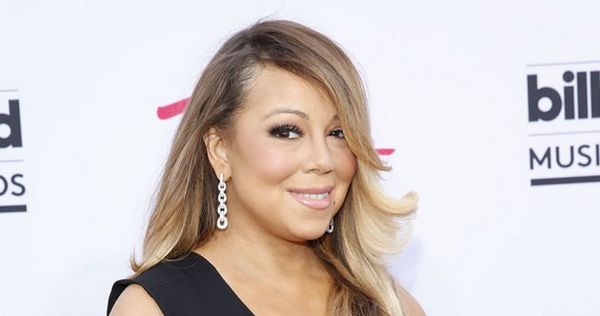 Mariah Carey




It's a shame regarding what has transpired with Carey's voice. On Carey's songs from the early 1990s it is obvious that she could definitely sing. It should serve as a scary and cautionary tale to singers to take care of their vocal instrument, as it is not made of rubber.

Side Bar: As a writer, I find the fans of some entertainers strange. Most fans are normal, but some are disgraceful. When I posted the truth about Carey's voice and marriage a couple years ago, before it was exposed by subsequent events, about 50 of her fans went berserk on my Twitter page. They started defaming me, accusing me of lying about Carey's voice and marriage (she was still with Cannon at the time) and of using Photoshop on my photos when I don't Photoshop my photos.

Carey's fans, the "lambs" started posting nasty items on my page, such as wishing my homeland of Jamaica would "sink" (really, you want an island of 2,700,000 people to sink over a deceitful pop singer you don't even know, who took you for a ride in covering up what has now been revealed as the truth). Now that it has been revealed I have been telling the truth about Carey the whole time, not a word or peep has been posted on my Twitter page by any of her fans apologizing for their vile behavior.



STORY SOURCE




Mariah Carey's Brother Fears 'She'll Die Just Like Whitney Houston!' – Details Singer's Shocking Hell Of Drug & Alcohol Abuse, Mental Issues




Posted on Jun 3, 2015 @ 6:08AM -Mariah Carey's brother Morgan claims in The National ENQUIRER that his sister's caught in a suicidal web of alcohol and drug abuse, and he fears "she'll die just like Whitney Houston!" In a bombshell interview with The ENQUIRER, Morgan said he fears his 45-year-old sister "is struggling on a number of levels," getting worse by the day, and surrounded by an entourage of enablers.

"She does not have a support system, and she is not mentally capable," said the concerned brother, who has not directly spoken with Mariah in two years. In another jaw-dropper, Morgan told The ENQUIRER he worries that the "One Sweet Day" singer may be unfit to care for her twins Monroe and Moroccan, as he thinks she's been trying to numb her mental struggles with wine and champagne — even in her days as a mom-to-be.

"Mariah was drinking through her pregnancy — even while she was nursing," Morgan claimed in The ENQUIRER, noting that the Grammy-winner even drank while in the maternity ward after giving birth to the children in April of 2011.

The "Always Be My Baby" singer's boozing troubles snowballed, according to Morgan, after she began experiencing mental health issues in July 2001, which at the time was dubbed an "emotional and physical breakdown."...

He claimed, "I can't say that I have ever been around her when she was sober, and that's very scary." Morgan said that in addition to the alcohol, Mariah is on a daily cocktail of powerful medications such as Zyprexa, Ativan and Depakote. The brother told The ENQUIRER he's scared that he doesn't know the handlers Mariah's surrounded herself with in recent years, as "she's pushed away the only people who've been trustworthy...

The frustrated sibling also characterized the "Dreamlover" singer's marriage to Nick Cannon as "a crock of s**t from the get-go," saying Cannon "was never good for Mariah" and only in it for the money. "Nick listened to people who said, 'Get with Mariah, she thinks you're cute, have kids and ride it to the bank,'" he told The ENQUIRER. "Nick was there for the cash from day one. He doesn't give a damn about Mariah. "Nick took tremendous advantage of her and continues to do so."



RELATED ARTICLES