More Proof Hollywood Is Out Of Touch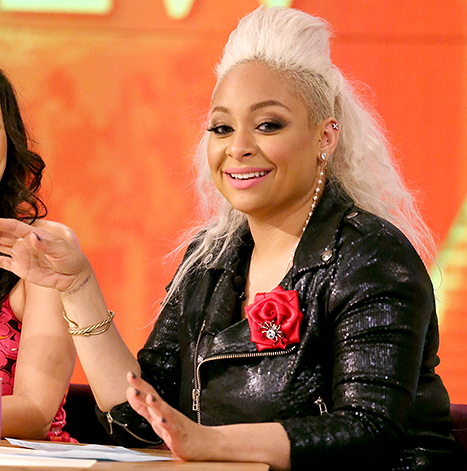 Raven Symone
People in Hollywood are often out of touch with reality. Take former child star Raven Symone for example (real name Raven Symone Christina Pearman). The black, non-biracial actress previously stated she is not black. Raven also stated she is not a lesbian, though she has a live in girlfriend she states she is dating. Raven also made another gaffe stating "I am from every continent in Africa." Alrighty then. I'm just gonna quickly move things along like I didn't even read that one.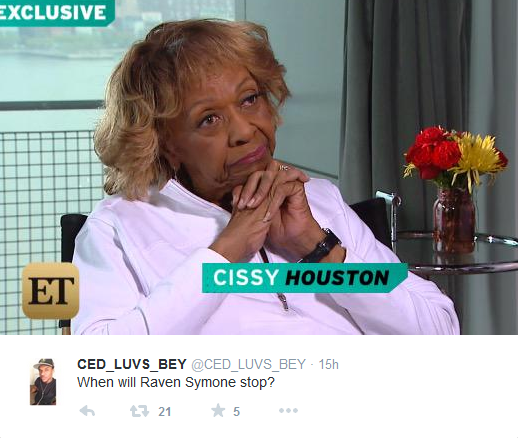 Tweet about Raven Symone's comment
This week a poll was conducted where Americans overwhelming voted to place slavery hero Harriet Tubman on the $20 bill. However, Raven disagreed and used her podium on the sinking talk show "The View" to express her disapproval. Raven stated, "No offense to everyone who's going to be mad at me for saying this: I don't like that idea. I don't like it. I think we need to move a little bit forward." She went on to state Tubman is not "progressive" enough.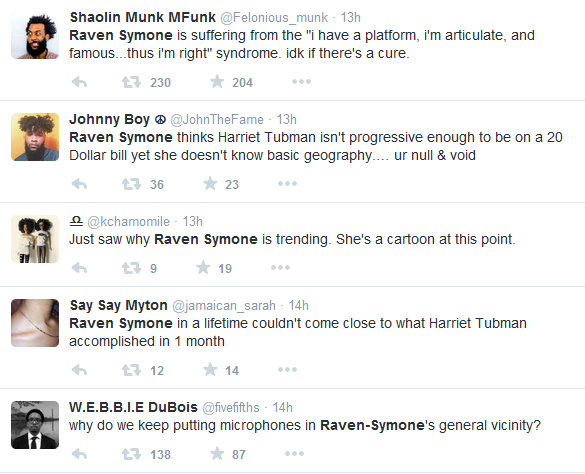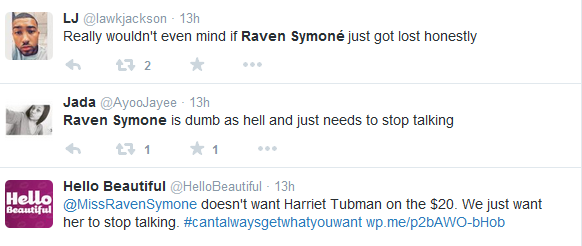 Tweets about Raven's comments
Social networking slammed arrogant Raven for her statements. This is another case of entertainers who start to believe their own hype and develop a sense of self-importance that far exceeds their actual contribution to society. Being an entertainer is not important in comparison to being a slavery or civil rights hero. If it were not for "progressive" heroes like Tubman, Raven as a black person, would not be on television today with a podium to spout this crud on a constant basis.
RELATED ARTICLES