When Your Cocaine Goes To The Wrong Address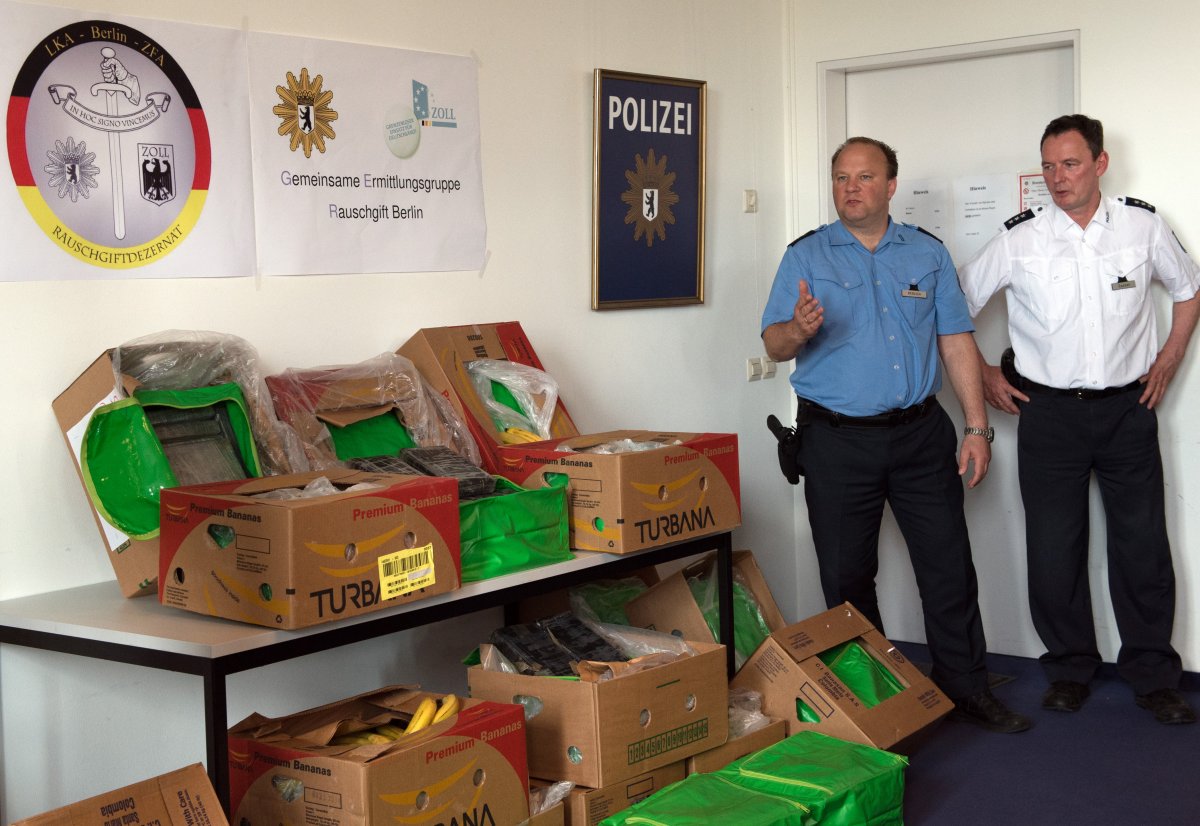 Cocaine concealed in banana boxes
A Colombian drug lord accidentally shipped $17 million dollars worth of cocaine to the Aldi supermarket chain in Berlin, Germany. The 660 pounds of cocaine were confiscated by police, after representatives for the international supermarket chain contacted the authorities. This constitutes the largest confiscation in German history.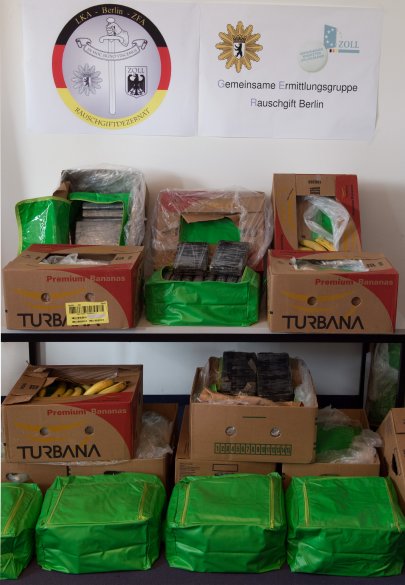 The drug dealer had concealed the drugs as a large shipment of bananas, by using boxes labeled as such. However, due to a mix up, someone assumed the boxes actually contained bananas and merrily transferred them to the Aldi store. There is an irate drug kingpin somewhere very ticked off over his missing shipment.
STORY SOURCE
$17 million in cocaine accidentally shipped to German supermarket chain
BERLIN (AP) — Berlin police on Monday found more than 386 kilograms (850 pounds) of cocaine inside banana boxes at a discount grocery chain in what authorities say is the largest-ever seizure of the drug in the German capital. No arrests have been made. The cocaine was wrapped in black plastic packs of one kilogram (about two pounds) each and hidden between the bananas, police spokesman Michael Gassen said. He said it was the largest-ever cocaine seizure in Berlin.
The drugs were found in 14 different branches of the Aldi chain in and around Berlin. Investigators were still searching through further banana deliveries at other Aldi branches and the city's wholesale market. The market value of the cocaine was estimated at around 15 million euros ($16.8 million)...