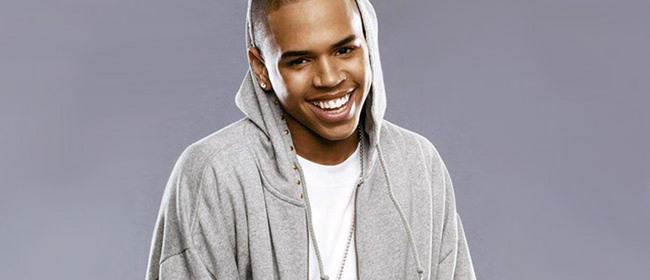 Chris Brown at age 16

In 2005, 16-year-old singer, Chris Brown, burst onto the music scene with a fresh face. The young man from the country area of Tappahannock, Virginia, became a favorite among audiences, as his debut hit "Run It" shot up the music charts. Brown's debut album sold 3,000,000 copies worldwide. Not long after, Brown met singer Rihanna and the two began dating.

Both singers are from broken homes that had domestic violence present. It began his descent into trouble. Rihanna got Brown involved with the Kabbalah Center, which is a sick cult. Brown and Rihanna became drug addicts and alcoholics during this time and began to display the signs of mental illness (bipolar disorder and schizophrenia).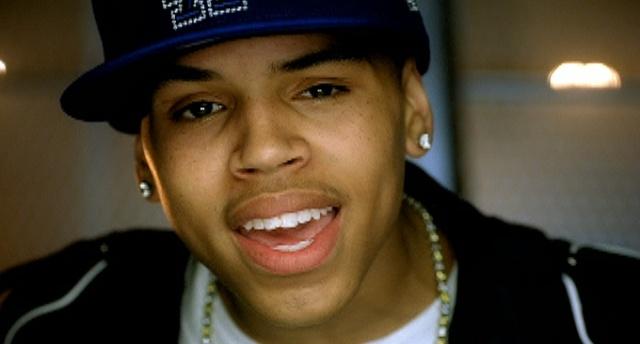 Chris Brown in music video at age 16


Music industry people stated they saw the two fighting on different occasions and in incidents Rihanna initiated by hitting Brown. On February 8, 2009, after leaving a pre-Grammy Awards party, Brown and Rihanna had a heated argument in a rented Lamborghini that turned into a physical fight.

A very credible source responsible for some of the Judiciary Report's site exclusives, all of which later proved true, informed me "Rihanna began screaming at the top of her lungs about a woman" and "Rihanna hit him first." Brown, feeling his temper rising, tried to get her to leave the car, but she refused, demanding answers. Brown got into a rage and started beating her. Neither one of them should have been hitting each other in what ended badly.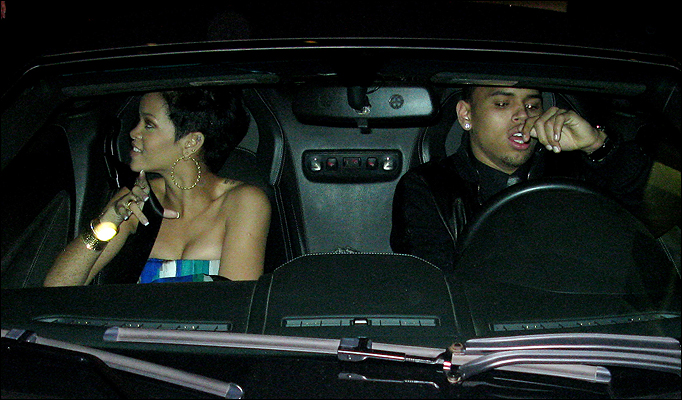 Rihanna and Chris Brown before their fight




Brown was arrested on felony charges and pled guilty in exchange for 5-years probation. A massive public backlash ensued as pictures of Rihanna battered face leaked to the public, courtesy of the website TMZ bribing a police officer with $40,000 for the photo. Brown's life, name and career began a descent he has not recovered from. Sponsors dropped Brown costing him millions of dollars in endorsements. For instance, Wrigley's scrapped their $750,000 deal with Brown. The Milk advertising campaign soon followed.

Brown lost millions more as his status as a convicted felon translated into major foreign nations such as Canada, Britain and Australia, among others, refusing him entry under their standard visa policy, regarding individuals convicted of crimes classed as felonies. Rapper Jay Z, who has been having sexual relations with his protege Rihanna since she was a teenage girl (to the present), began inciting industry members into action against Brown. Jay Z also sent people to harass Brown, which made the singer's temper issues worse. This is ironic, as Jay Z is a woman beater as well.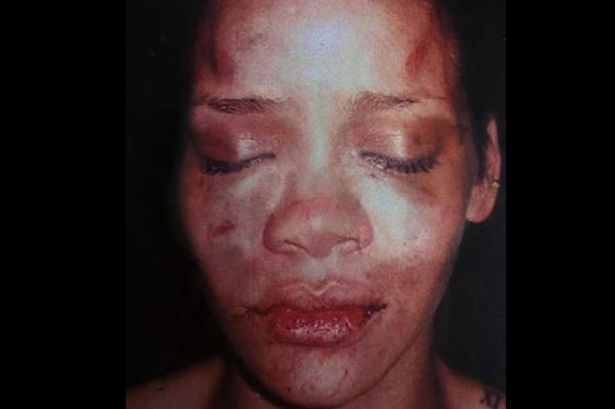 Rihanna photo after fight with Chris Brown




Anger management issues due to Brown's escalating rage and bitterness over the public condemning and rejecting him for domestic violence, also made his temper worse. Brown got into altercations with others, which led to police complaints being filed and messy lawsuits. When Brown was sent to rehab against his will in 2014, he was finally diagnosed with bipolar disorder, a condition many in Kabbalah have, after being brainwashed under the cult's policy of engaging in behavior to "induce schizophrenia" in its members as a desirable state, when it is serious mental illness.

Brown's probation was violated in 2014 and he was jailed for 4-months. The singer resurfaced from jail, 20 pounds heavier and pale. Brown worked on rebuilding his career with the hit song "Loyal" that did well on the charts and became popular on social networking. Brown's subsequent album "X" which suffered many scrapped release dates, suffered from poor sales upon its release, in what has been a very weak sales climate in America.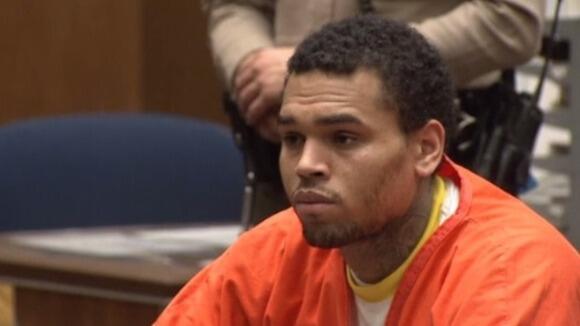 Chris Brown in court in jail clothes due to his probation being violated




The public watched as a clean cut country boy became a falling star in Hollywood, an industry notorious for wrecking the lives of child stars. Brown now looks strung out on drug, has dark circles under his eyes, his pupils are often dilated, his body is covered in tattoos, his hair is often unkempt. It is a far way from the fresh faced wholesome teen that took over the music charts a decade ago.

Brown's longtime girlfriend, Karrueche Tran, whom he constantly leaned on as a source of support, broke up with him this year, after the singer accidentally fathered a child with married nude model and video girl, Nia Amey. Tran knew Amey as Brown's friend, but did not realize he was cheating with her, believing he had put those days behind him and their relationship was no longer an open one.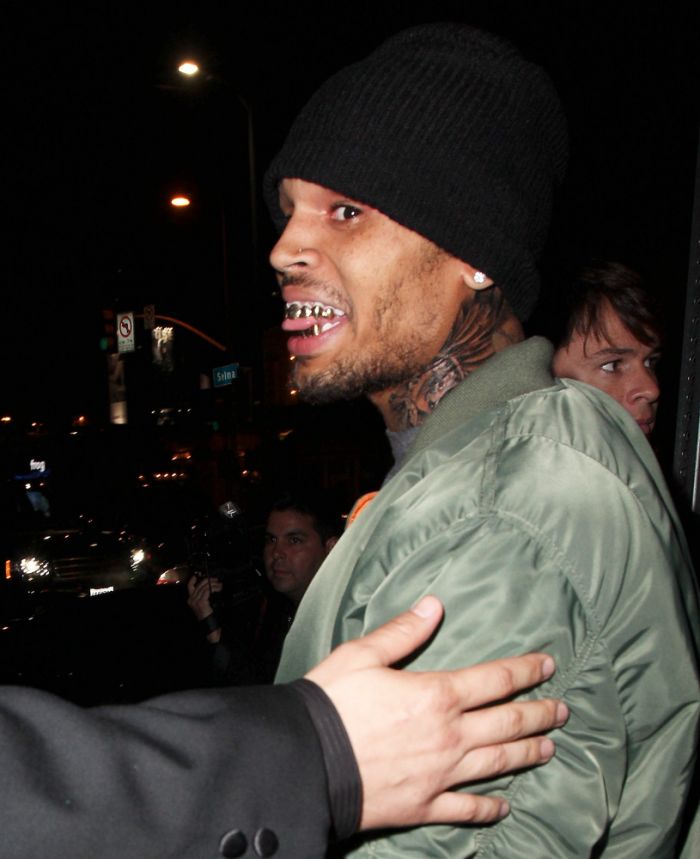 Chris Brown's new look due to drugs and alcohol




Brown to this day is surrounded by yes-men and yes-women, such as his OHB entourage, some of whom have dangerous gang ties, as does the singer. They tell Brown what he wants to hear, not the truth and it is getting him into trouble on a regular basis. This continues to occur to his detriment, as scandal after scandal has unfolded in the press and online concerning him. Brown is headed in the wrong direction again.



RELATED ARTICLES