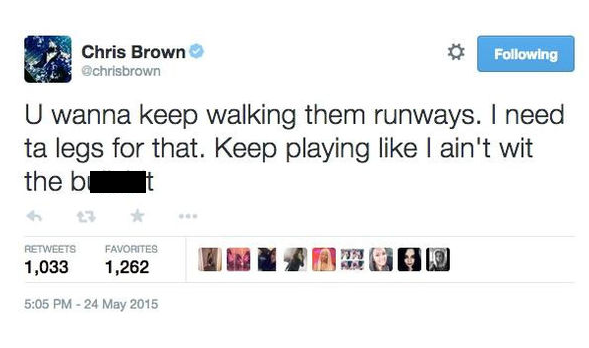 Chris Brown threatening Tyson Beckford
Chris Brown threatened to beat Tyson Beckford's preteen son and have sex with the boy's mother, over the model posing for an innocent photo with the singer's ex-girlfriend, Karrueche Tran. Brown tweeted the item then deleted it. However, people online screencapped the items before Brown deleted the threatening tweets.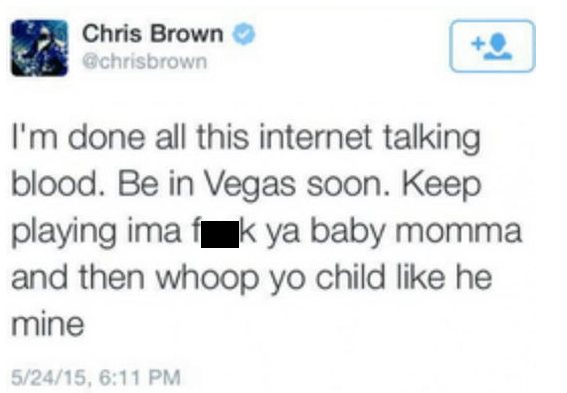 Chris Brown threatening Tyson Beckford
The threat regarding Beckford's son ws in addition to Brown calling on his Bloods gang associates regarding the model, posting an item with gun emoji as a threat. Brown's fans, as well as those of Tran and Beckford are not pleased with the singer's threats. Brown's publicist is having a meltdown at what he posted online for all to see.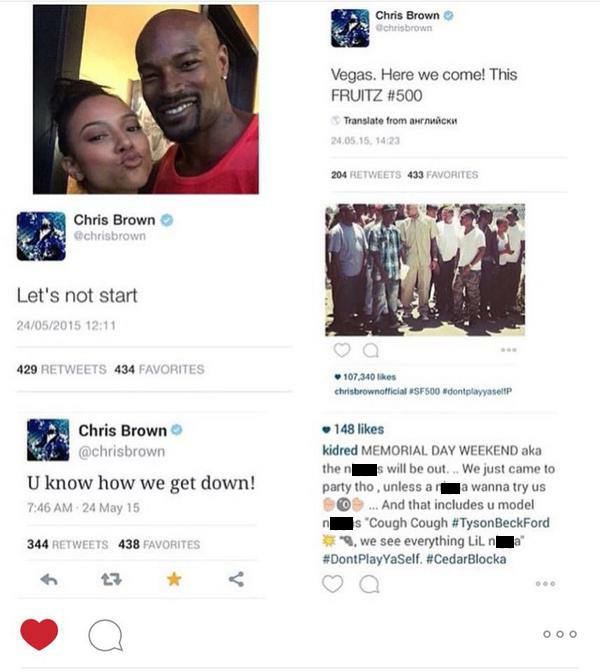 RELATED ARTICLES