This past Saturday, Mexico's Saul "Canelo" Alvarez, 24, took on America's James Kirkland, 31, in an exquisite, riveting boxing bout in Houston, Texas. Social networking was riveted by the fight, as Canelo landed what has to be the knockout of the year, sending Kirkland to the canvas. Canelo has an excellent record of 47-1.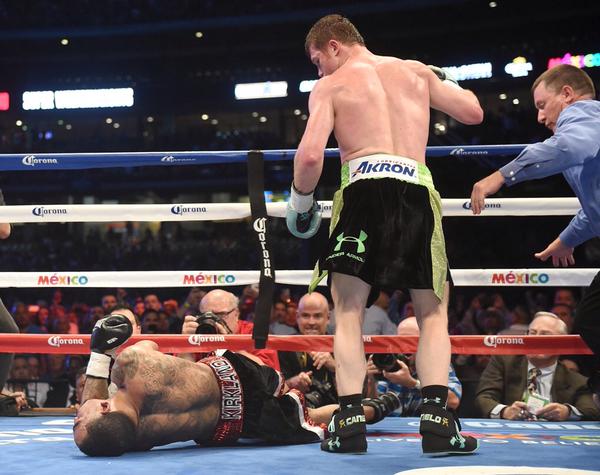 Canelo knocks out Kirkland
It took champion Floyd Mayweather to beat Canelo in 2013, handing him his only loss to date. Therefore, Kirkland, who is promoted by rapper 50 Cent's SMS Promotions, should have gone into this fight with a stronger strategy. His defense needed to be stronger. You can't take someone like Canelo lightly.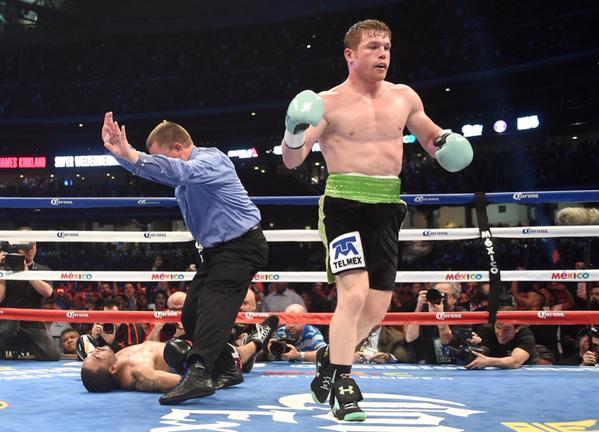 Canelo walks off victorious
Kirkland, whose record is 33-2, has an alias of "Mandingo Warrior" (LOL @ the boldness of choosing "Mandingo" as apart of his name). Kirkland was without his trainer, tough female boxer, Ann Wolfe, in a move some online stated hurt his game. After the fight, Wolfe stated to the press, "Tell what my emotion was? Was to see my family hold their faces. To see my son...to see James like that, his mother upset like that, to see everybody upset, it wasn't a 'I told you so, I'm happy because that happened to you.' It was f****d up."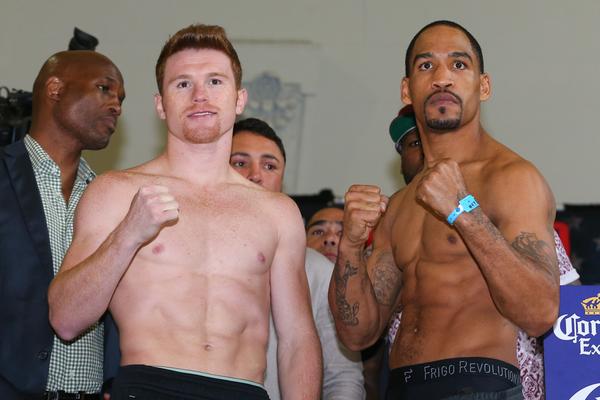 Canelo Alvarez and James Kirkland
It's clear Ann was a big part of his success and when the biggest test of his career came without her in his corner, it descended into massive knockdowns, then a knockout that is on a number of sports highlight reels and hundreds of websites. No one wants to be on a highlight reel for that. The knockout was the toast of social networking on the weekend.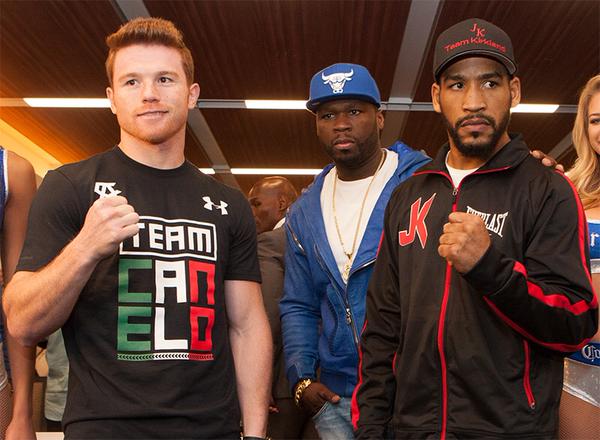 Canelo Alvarez, 50 Center and James Kirkland
Kirkland showed heart and bravery, but it seemed as though he was distracted in the ring and forgot much of what he was taught in the gym. Canelo knocked Kirkland down, then knocked him out in the third round. Kirkland barely utilized any head movement and little footwork in attempting to evade Canelo's highly effective shots. It was a game of chess for Canelo, who used subterfuge, cunning and evasiveness to set Kirkland up for the knockout. It was a masterclass.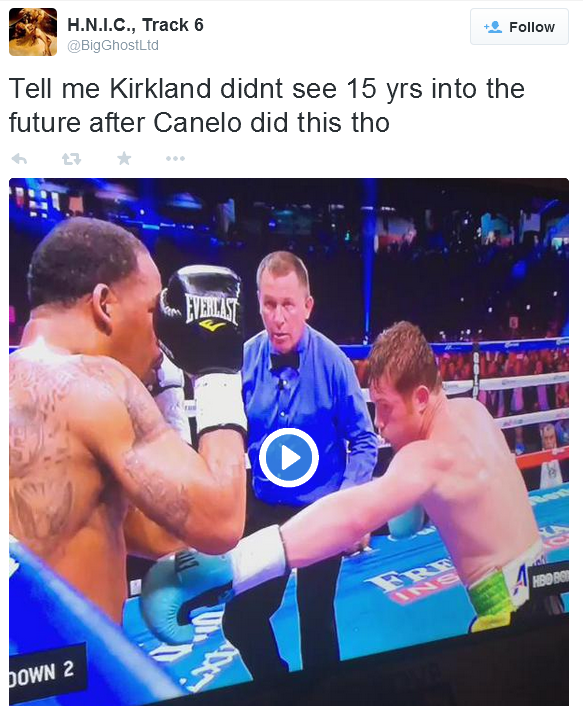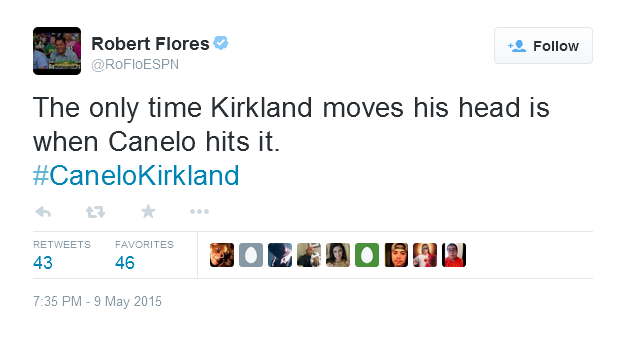 Social networking had a field day
As the Judiciary Report has stated in the past, boxers must be well-rounded. That means great and proficient head movement, footwork, power punching and craftiness. You have to master all aspects of your craft if you are to become one of the best and truly make your mark in the boxing world.
Side Bar:
what's with all these rappers trying to become boxing promoters. Boxing is not an easy sport. Between rappers 50 Cent and Jay Z's poor results, it's clear they don't know boxing.
RELATED ARTICLES