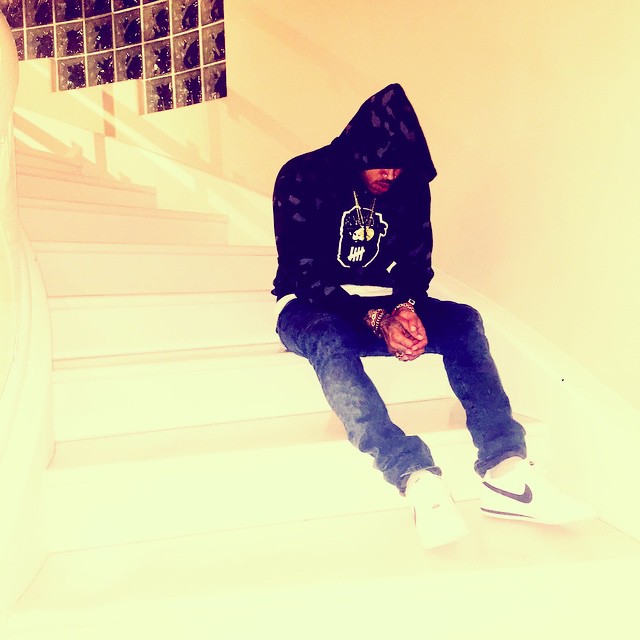 Chris Brown at home

Last week crazed stalker, Amira Kodcia Ayeb, broke into the Los Angeles mansion of singer Chris Brown and waited naked in bed for the singer to have sex with her. Ayeb had hopped the fence, removed the hinges from Brown's door and entered his home. For four days, Ayeb rummaged through Brown's things, spray painted her name on his cars, wrote "I love you" and "Mrs. Brown" on walls and kitchen countertops, tossed out his dogs' things, threw out his baby daughter's clothes and placed voodoo items around her crib.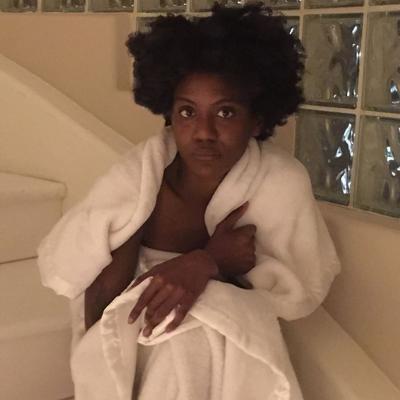 Amira Kodcia Ayeb sitting on Brown's stairs naked with towels rapped around her after he found her naked in his bed
Some on social networking teased Brown asking why he didn't have the "ADT" burglar alarm system, because for a small monthly fee they will let you know if someone is in your house. Brown has decided to turn his home into Fort Knox, hiring a security company to install a new system and implement additional measures in a bid to keep himself safe.
Side Bar: That was a cruel thing his stalker did regarding Brown's baby's things. While I do not believe in voodoo, Brown needs to throw out the baby's crib. Who knows what she did to the crib/mattress. A baby's skin is delicate and he needs to be careful regarding where his 10-month-old sleeps.
RELATED ARTICLES