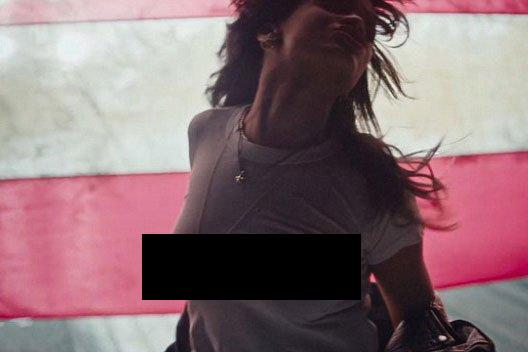 A still from Rihanna's "American Oxygen" video. Photo redacted by the Judiciary Report.
Last week there were complaints on mainstream television and the internet about singer Rihanna's new song and video "American Oxygen." Some Americans have taken offense to it, stating Rihanna, who is Barbadian, should not be the one to sing it. The song contains the lyrics, "We sweat for a nickel and a dime/Turn it into an empire" when she is a frequently sued, brazen copyright thief, who does not know the meaning of hard work. Some are also taking the lyric "We are the new America" as an insult. It is also disrespectful to perform a song about a nation while wearing no bra and a thin shirt. Rihanna's nipples protruded in the video and accompanying publicity photos in what was a deliberate decision.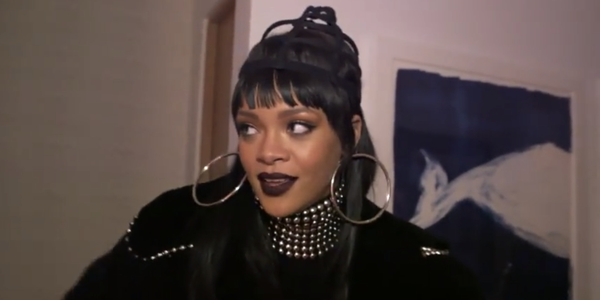 Rihanna
"American Oxygen" marks Rihanna's third poorly received single, after "Four Five Seconds" and "B***h Better Have My Money" were slammed by the public. "B***h Better Have My Money" is also on the receiving end of copyright infringement claims that disgraced Rihanna worldwide, for stealing from Texas rapper/singer, Just Brittany. As her current singles have been imploding, damaging her career, Rihanna cancelled a planned tour with contentious rapper Kanye West.
RELATED ARTICLES