Update: Rihanna had the song removed due to people using it to compare her theft to the preexisting Just Brittany track she stole.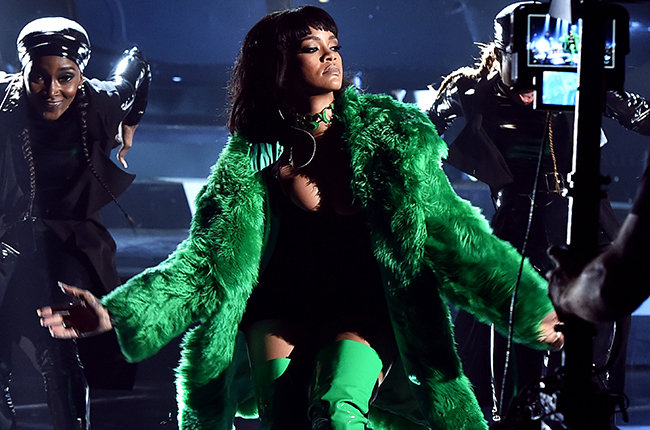 Rihanna's imploding music career is in more trouble. "Four Five Seconds" the lead single from her yet to be released album flopped on the charts. Her second single "B***h Better Have My Money" was hit with serious and embarrassing copyright infringement claims from Houston, Texas singer/rapper Just Brittany and low sales, sending her career into turmoil.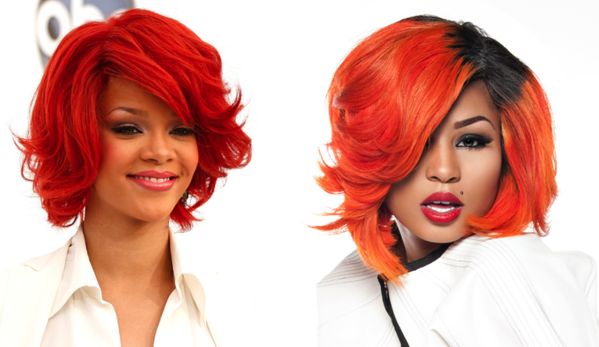 Rihanna (left) and Just Brittany (right). Rihanna looks like Just Brittany in her latest reinvention.
As much as Rihanna and company have pushed, Bibi Bourelly, the song's alleged writer forward to take the brunt of the blame, it still doesn't explain why Rihanna reinvented herself as Just Brittany, dressing and behaving like the "trap music" artist from America's south. Rihanna stole Just Brittany's song and morphed into her as well, via an image change. That liar Rihanna needs to go and sit down somewhere. She knows exactly who Just Brittany is from her collaboration with rapper Rick Ross and her appearances on the Billboard charts.


Warning: Both songs contain explicit, graphic lyrics

Rihanna third single "American Oxygen" is about the American dream, which ironically she has repeatedly stolen from others via acts of greedy copyright infringement, criminal copyright infringement and theft of financial royalties, is receiving a lukewarm response from audiences (see links below regarding Rihanna's various copyright thefts that comprise her fraudulent career).