Warning: video contains explicit language
R&B singer Tamar Braxton is having a nervous breakdown. It all started when blogger Sandra Rose published a post stating Braxton and her husband, music executive, Vincent Herbert, owe the IRS $1,600,000 and can't afford to furnish their recently purchased Calabasas, California mansion. Other bloggers and pop culture websites picked up the story, spreading it like wildfire.

Tamar took to Twitter and told off Rose, slamming her as a "bathroom blogger." Look here Tamar, none of us blog from the bathroom - I don't know what you think this is (LOL). However, blogger Perez Hilton has a fondness for Hollywood bathrooms and men (but you didn't hear that from me). Anyway, back to the story.

Tamar stated she went to the hospital with an anxiety attack over the story and is considering suing. I cannot verify Rose's story, because it's not mine, but I do know Herbert hides money. His label and management experienced problems due to overspending on artist successes that turned into flops that they had to scrambled to financially cover. Vince made money from recording acts Lady Gaga and Mindless Behavior, but not as much as many assume, as it was a subsidiary deal, where other corporations took a greater share of the profits.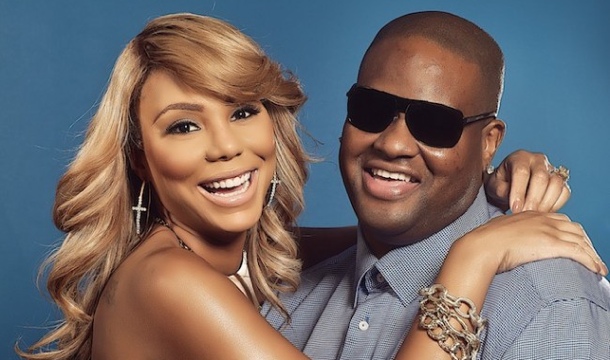 Tamar and Vincent Herbert




Tamar has made a modest sum of money from her CDs "Love And War" and "Winter Loversland" because albums just aren't selling anymore in America. Tamar embarked on the "Love And War Tour" and two supporting jaunts that in total brought her approximately $1,000,000. Her stint as co-host of "The Real" morning talk show is worth approximately $200,000. The couple's reality TV work is worth approximately $1,000,000. Tamar also launched a fashion line, but it did not generate big revenues.

The couple were living in fairly expensive Bel Air, before moving to Calabasas. They drive expensive cars, wear designer clothes and take lavish vacations. These expenses add up. Then, there's the Internal Revenue Service. The couple has made enough money to owe the IRS seven figures.

In related Tamar news, she broke down on "The Real" crying that a person referred to her as a Muppet (see: K Michelle, then Chris Brown) and has the whole world calling her that. K. Michelle also keeps calling Tamar old. The thing is Tamar is 37-years-old and K. Michelle is 33-years of age. That's just 4-years difference, which is nothing. Under K. Michelle's illogical reasoning, isn't she old as well.
Warning: video contains explicit language
I don't think Tamar looks like a Muppet. However, sometimes she heavily pouts and it makes her lips stick out more than normal, due to the unnecessary and obvious plastic surgery she has owned up to having underwent. Even her sister, Grammy award winning singer, Toni Braxton, told her on the reality show "Braxton Family Values" not to pout and it was for that reason. It makes her face look a certain way due to the excessive plastic surgery. She really did not need all that work done. There was nothing wrong with her nose or cheeks.