Social Networking Reports A Favorable Change In Image And Opinion Of Tran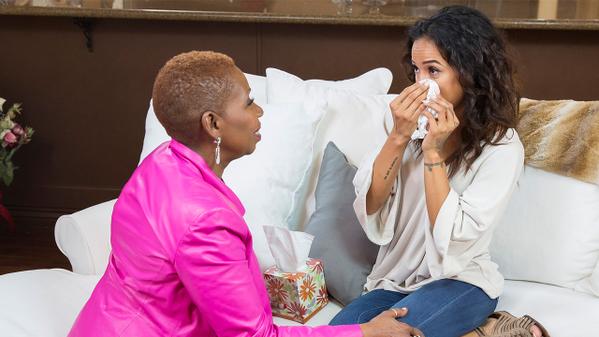 Iyanla Vanzant (left) and Karrueche Tran (right)
On Saturday March 28, 2015, an interview aired on television, conducted by Iyanla Vanzant on the show "Fix My Life" featuring model Karrueche Tran, who is the ex-girlfriend of singer Chris Brown. Tran came across well in the interview. Many posts on social networking indicate this fact. The interview humanized Tran for many people.
Before the interview aired, Tran posted a message to her 2.5 million Instagram followers, "This evening the interview with Iyanla Vanzant and I will air. This is about recognizing my mistakes and learning from them. I own up to all the poor choices I have made and pray for the better. I pray everyday to God to strengthen me as a human and a young woman. I only ask that you at least understand me, whether you continue to like me or hate me. At the end of the day, we all have not been at our best at times so please learn from me and never forget to love yourself."
During the interview, Tran discussed her tumultuous relationship with R&B star Brown, who she later found out repeatedly cheated on her, then fathered a child by another woman in their circle, Nia Amey Guzman. When it was announced online that Brown sired a child with Guzman, Tran unceremoniously dumped him on Twitter.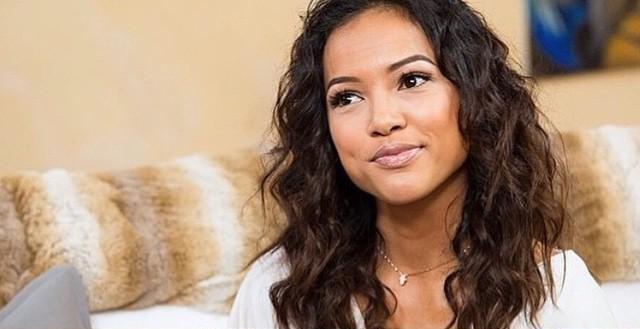 The interview confirmed a number of things the Judiciary Report published in the past about Tran and Brown. For instance, the Judiciary Report repeatedly wrote that Brown was cheating on Tran and he needed to desist with this negative behavior. For over a year the Judiciary Report and my accompanying
Twitter page
also recommended the couple keep their private business off social networking, as they were having spats and massive arguments online to their own detriment. In the "Fix My Life" interview, Tran acknowledges she should not have, "Taken to social networking to express my feelings…it's the worst thing to do…I learned the hard way." Some people will sympathize, but others will use it as ammunition to attack one online over relationship troubles.
Another item the Judiciary Report stated on Twitter last week is that Brown and Tran are still in contact with each other, but she has not taken him back. Tran stated during the interview with Vanzant that when news broke online that Brown had fathered a child with another woman during their relationship, "He said he's sorry, dropped flowers off" and tried to "be back in good graces but he's not" and "there's no making up right now." This statement from her confirmed my previous claims. However, I am of the belief Tran will take Brown back one day, though I do not think it is a good idea at this point, given what has transpired.
I am also of the view Tran should not be blamed for trying to improve a man's life and being faithful to him. That's blaming the victim. The fact of the matter is Brown needs to change. Anyone who claims to care about him, yet is encouraging him to continue on the dangerous promiscuous path he is on, is not a real friend.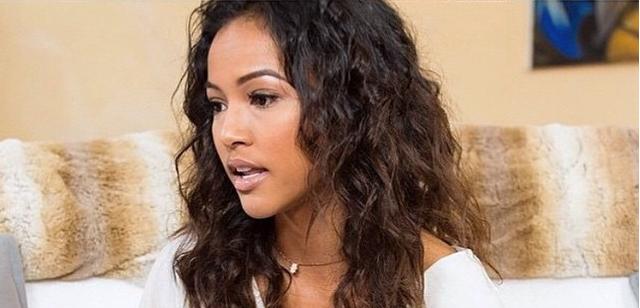 The Judiciary Report repeatedly wrote on the site, which Brown reads, that he needs to stop messing around with women he is picking up off the street, groupies and other fame seeking gold diggers in his circle. It is a dangerous sexual practice in which one can contract HIV. No one is too special, talented or famous to contract HIV. However, certain men in his circle of friends encourage him to bed as many people as possible and to his detriment. It has destroyed his personal relationships, upset members of his family and concerned his fans. All from Brown listening to the wrong people. Now he's lost Tran and is depressed, which is not good for a bipolar person.
Vanzant made some valid points during the interview, but some items she stated are subjective. For instance, Vanzant told Tran her relationship with Brown is an "unhealthy relationship." Due to Brown's unfaithful conduct, it had indeed become unhealthy. Vanzant also stated to Tran, "I'm a strong believer in like draws like. What is it about you Karrueche Tran that would draw a damage man into your life." The fact of the matter is, when you are a good looking person, you will draw all types of people. Men like beautiful women. Women like good looking men. The people you draw to you is not necessarily a reflection of you.
If anything, Brown and his ex-girlfriend Rihanna, who I am no fan of as she is a copyright thief, are more alike. They are both drug addicted, alcoholic singers from physically abusive homes, who were
sexually exploited as minors
by people in Hollywood, in exchange for fame and fortune. However, their relationship became violent, where she started hitting him and he started hitting back. They were both wrong regarding the violence and it ruined their relationship and bred years of legal issues Brown has just resolved.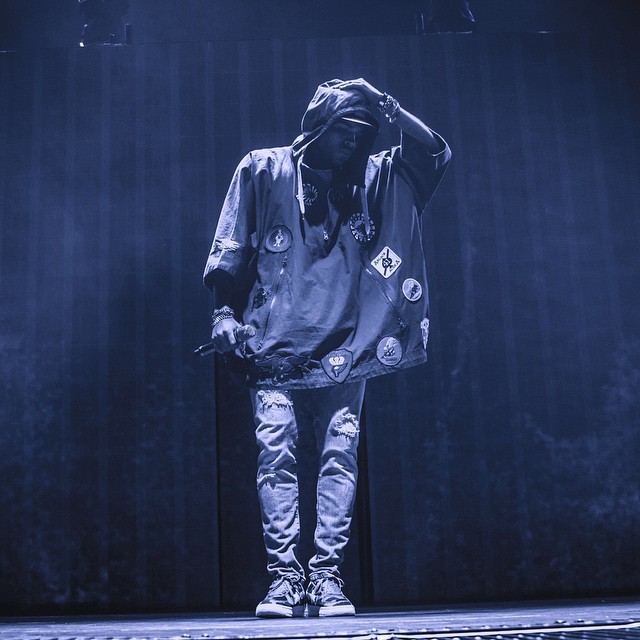 Chris Brown
Other points of the interview include Vanzant insultingly asking Tran, "Are you clear you are famous by association?" Tran responded yes. Tran doesn't care about that and is making a name for herself as an aspiring model and actress. Tran has earned several hundred thousand dollars in paid public appearances, endorsements, modeling assignments, film roles and television appearances.
Tran also revealed how she first began dating Brown stating, Chris requested and obtained her mobile phone number, called her and took her out to dinner. She also stated she waited almost 2-months to have sex with him, when he is used to the opposite. Tran further revealed she, "Can count how many men I have slept with on one hand."
Tran told Vanzant she wanted to be different from all the other women Brown dated. Vanzant responded by making a valid point, regarding mistakes many women make when dating troubled men, "Classic mistake all young women make, 'he's gonna be different with me than his history'…'he's gonna treat me differently than he's treated everybody else.''
RELATED ARTICLES