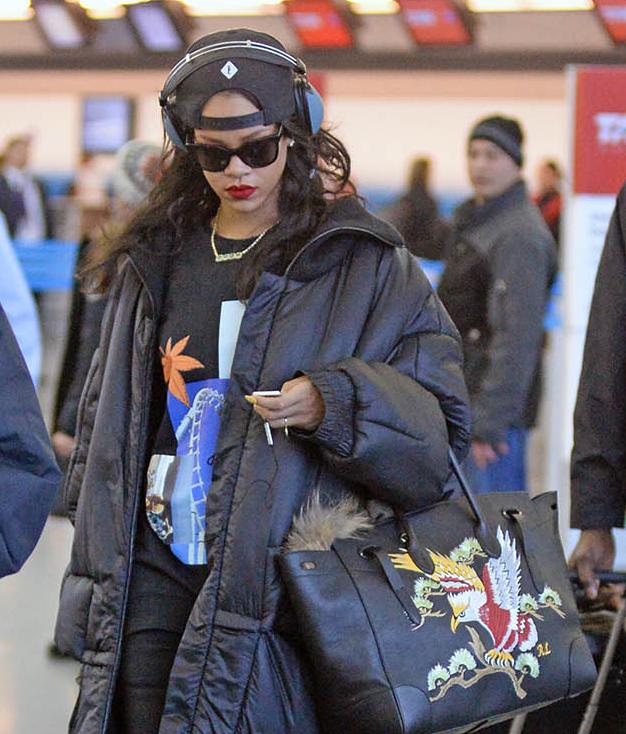 An angry looking Rihanna at the airport after news broke of Chris Brown's secret baby
TMZ broke the story that Chris Brown impregnated former model turned nursing student, Nia Amedy, who gave birth to his child. Brown's daughter is now 9-months-old. Chris Brown's mother, Joyce Hawkins, wanted Brown to marry and have kids with ex-girlfriend,
Rihanna
, who is devastated at the news he is now a father. Brown's girlfriend, model Karrueche Tran, is devastated as well.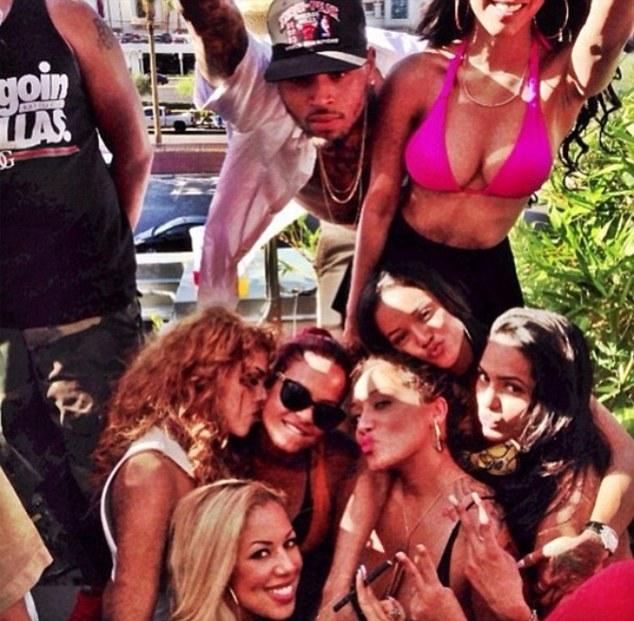 Chris Brown, Karrueche Tran and Nia, among others partying
Hawkins wanted her son to marry Rihanna, because she is famous and made money (
albeit illegally off stolen copyrights
). An angry and glum looking Rihanna was seen wearing shades while walking through the airport. The news of Brown's secret child came as a shock to her, as she wanted to reunite with him later, get married and have kids. Brown expressed that Rihanna still stays in contact with him, but he is wary of it, as it always turns into her asking when they are going to get together.