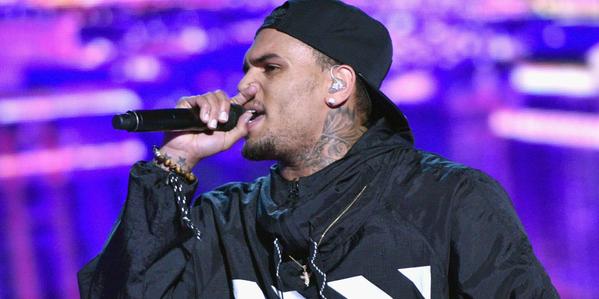 Chris Brown

Chris Brown fans on Instagram caught the singer on a bad day. A fan was reading Brown the riot act over his girlfriend, Karrueche Tran and ex-girlfriend, Rihanna, who is still in love with him. She sternly lectured Brown but did tell him she loves him. Often people make posts to celebrities on Instagram and Twitter, not expecting a response. Well, Brown responded today and shocked his fans who read what he stated.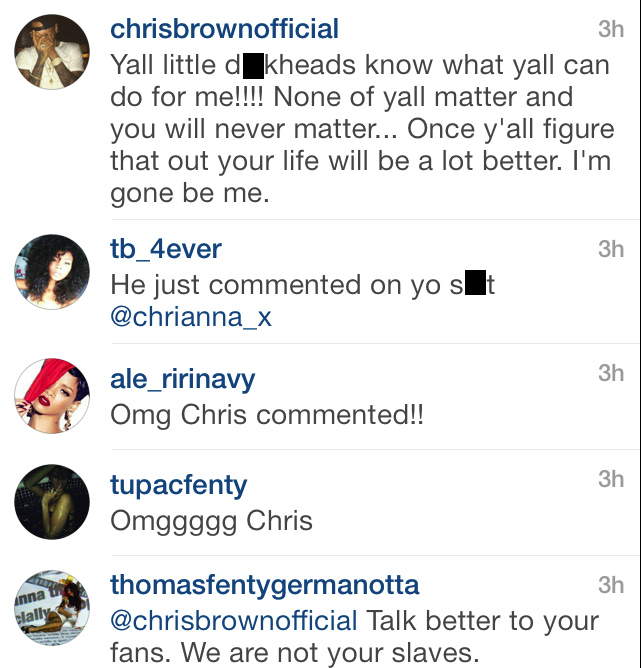 Instagram exchange between Chris Brown and his fans


Brown stated, "Yall little d**kheads know what yall can do for me. None of yall matter and will never matter. Once y'all figure that out your life will be better. I'm gone. Be me." Oh dear! This will not help ticket sales of Brown's current tour with singer, Trey Songz and rapper, Tyga. At least Tyga has less expenses. Brown's girl, 26-year-old Karrueche Tran, likes gourmet food. Tyga's girl, 17-year-old Kylie Jenner likes $3.00 Happy Meals (LOL). Ok, that was wrong...but so is Tyga.



STORY SOURCE




Chris Brown Curses Out Super Fan


Thursday, February 26, 2015 - After one of Chris Brown's super fans scolded him for disrespecting Rihanna and Karrueche Chris fires back telling her she and the rest of his fans don't matter and never did… That's when Chris clapped back. And in totally unrelated news Chris Brown and Tyga's new album Fan of Fan is projected to sell 50-55k first week.

RELATED ARTICLES