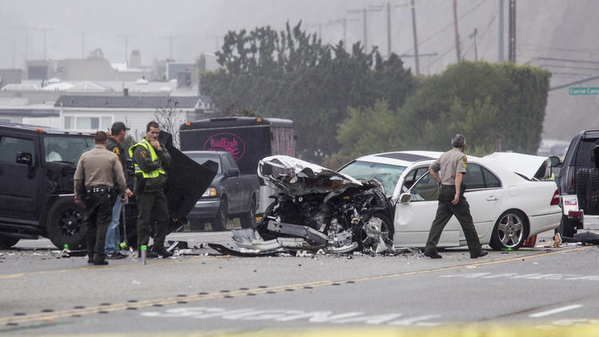 Scene of Bruce Jenner vehicular homicide in Malibu, California
"Keeping Up With The Kardashians" reality star Bruce Jenner is being blamed for a crash in Malibu, California that left a woman dead. Jenner's car rearended the woman, sending her vehicle into a Humvee, leaving her dead. Jenner initially blamed the four car pile up on paparzi, stating they were following him, causing the accident.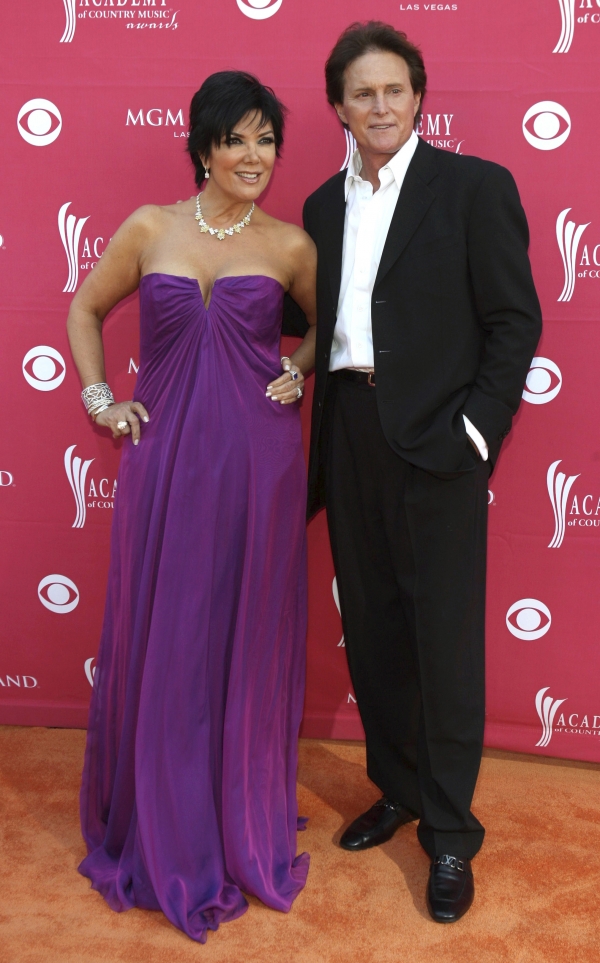 Kris and Bruce Jenner
However, the public has been highly skeptical of those claims, as Jenner and his family, the Kardashians, live for press and paparazzi attention every day, opening up every aspect of their lives for public consumption. Mentally troubled Jenner, who recently divorced emasculating wife, Kris Jenner, is undergoing a sex change to become a woman and wants to be called "Belinda."
STORY SOURCE
Police: Paparazzi not a factor in Bruce Jenner fatal crash
There's no indication Bruce Jenner was being chased by paparazzi who were nearby when the SUV he was driving became involved in a four-vehicle crash that killed a woman, authorities said Saturday. The Kardashian family patriarch and Olympic gold medalist wasn't hurt, but five people were taken to the hospital for evaluation after the crash that happened shortly after noon on Pacific Coast Highway in Malibu, said Los Angeles County sheriff's Sgt. Philip Brooks.