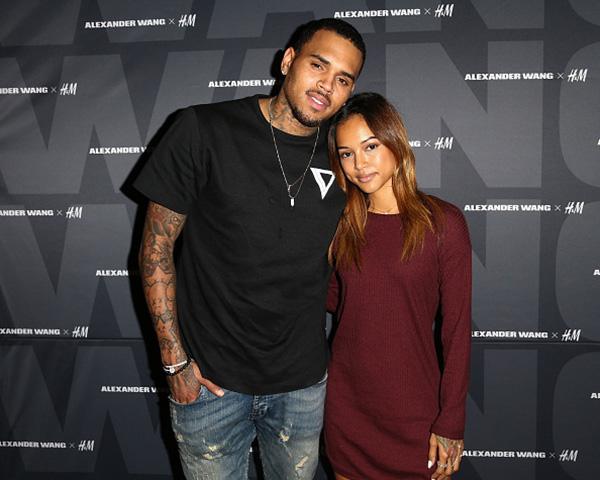 Chris Brown and Karrueche Tran
R&B singer, Chris Brown and his on and off again girlfriend, Karrueche Tran, broke up again last week, in a high profile incident that was the talk of social networking. Both Brown and Tran have posted photos of their Christmas trees indicating they are lonely. While they still speak, there are significant problems in their relationship. They have not reunited despite claims, but considering the number of times they have gotten back together in the past, one should not rule that out.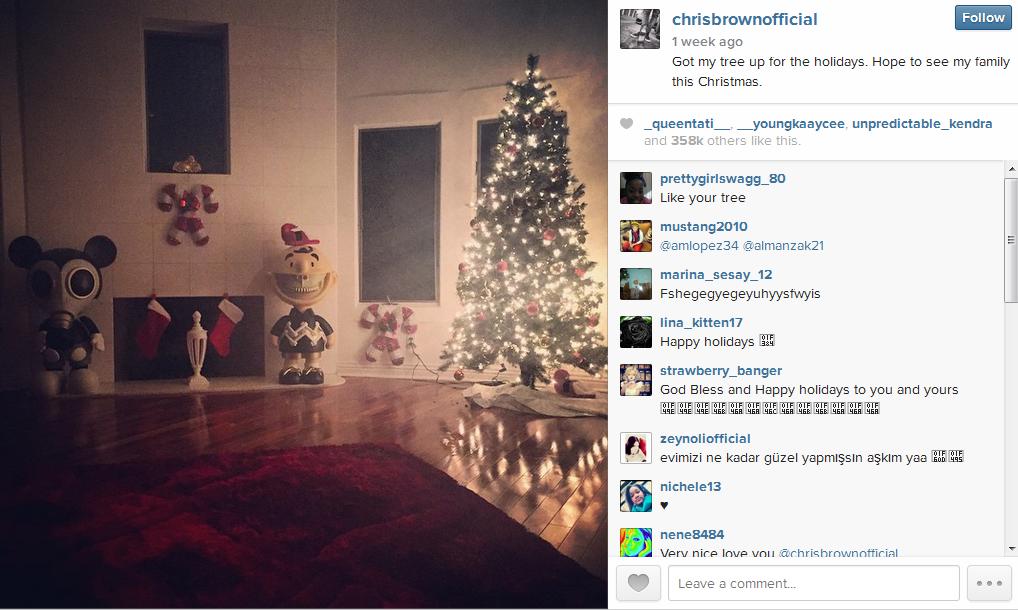 Chris Brown's Instagram post stating he hopes to spend Christmas with family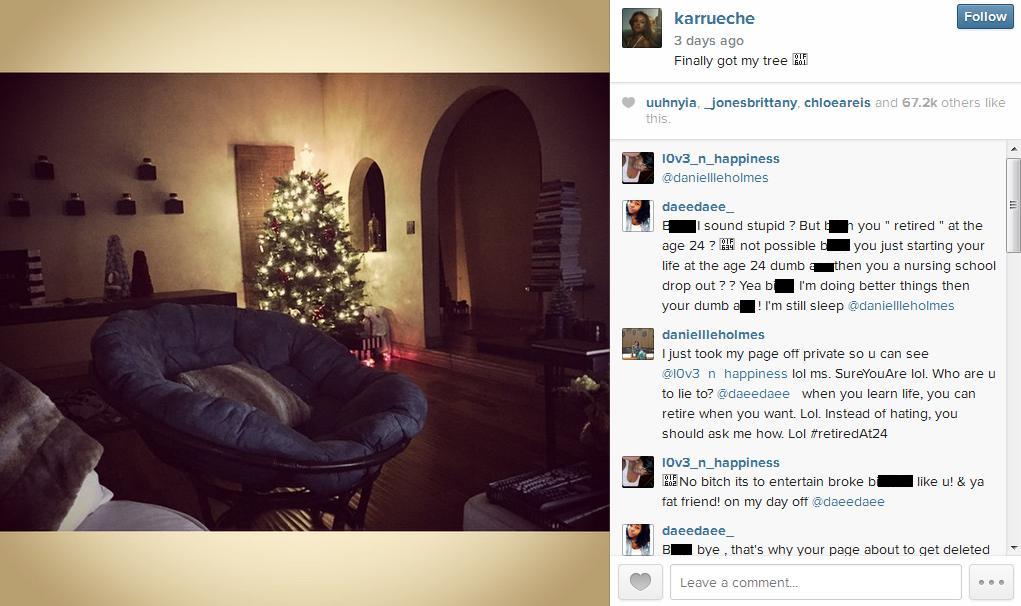 Karrueche Tran's Instagram post. A few days ago she tweeted she just wanted to go to bed and cry.

Chris Brown's deleted tweet on Twitter about spending Christmas and New Years alone.
Tran is hurt over his cheating and then Brown verbally slamming her on stage during a concert last week. Brown's cheating has put Tran's health and his at risk, via promiscuous women who are groupies. Brown is hurt believing she cheated on him with rappers Drake and then Ray J, allegations her publicist and friends deny. Either way, Tran and Brown should try to spend Christmas with their families and truly make peace with each other.