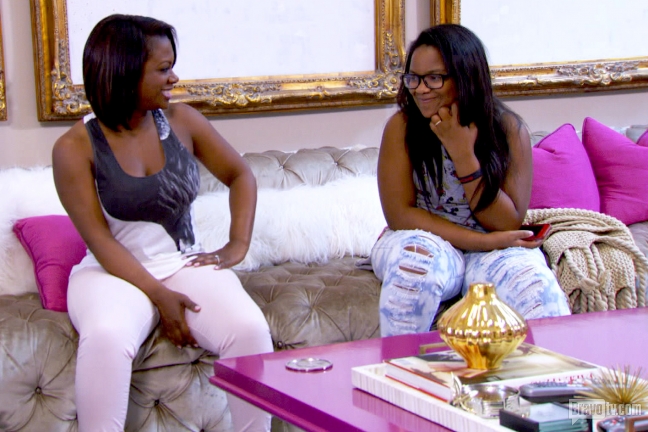 In watching this week's episode of the reality show "Real Housewives Of Atlanta" I couldn't help but notice, singer Kandi Burruss' stepdaughter, Kaela, remind you of...rapper Bobby Shmurda. They could be brother and sister. Having written that, if Kandi's daughter, Riley, doesn't stop dropping veiled insults at Kaela, she's going to start acting like Bobby Shmurda on her (LOL).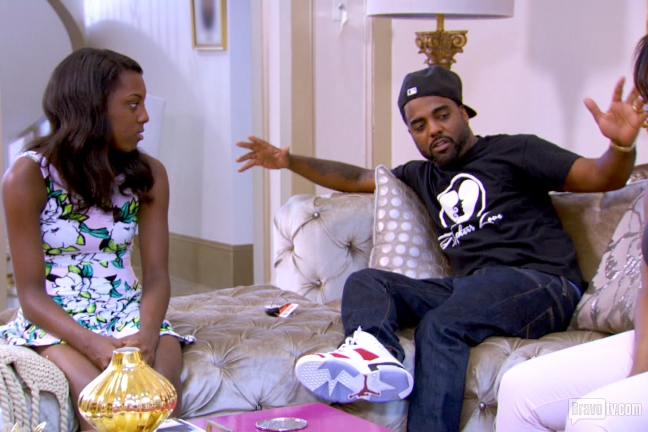 Kaela and daughter Todd
Todd and Kandi have been trying to merge their families, after getting married this year. However, Riley doesn't look too pleased with Todd trying to get her allowance reduced, attempting to remove one of the big screen televisions from her room and bringing his daughter Kaela to live with them in the singer's Buckhead mansion. Riley is like her grandmother in this regard, but more tactful and sarcastic with her statements.
Bobby Shmurda
For instance, Riley tried to have Kaela's curfew changed from 1:00AM to hours earlier, stating there's no need for an 18-year-old to be out that late in Atlanta. Kaela retorted that when 15-year-old Riley is her age she will want a later curfew. Riley sarcastically informed her that when she is her age, she will not be out partying, but in university. And the room went quiet (LOL). Good times!