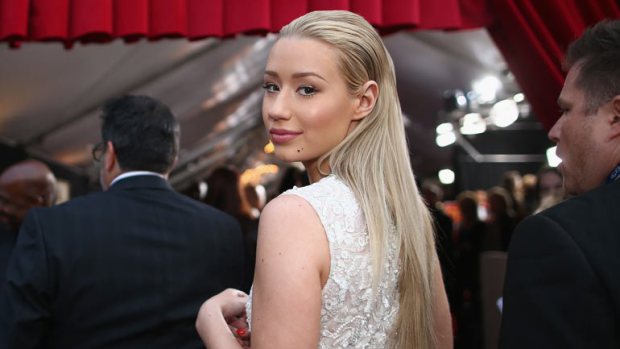 Iggy Azalea
Legendary rapper Snoop Dogg has gotten into a war of words with newbie female rapper Iggy Azalea. Snoop fired off a series of comedic, albeit insulting tweets and Instagram posts about Iggy. When Iggy responded he reminded her he is a rap legend and she is not, stating he had hit records when Iggy, 24, was in diapers. Iggy currently has one hit "Fancy" and a debut album struggling in the sales department.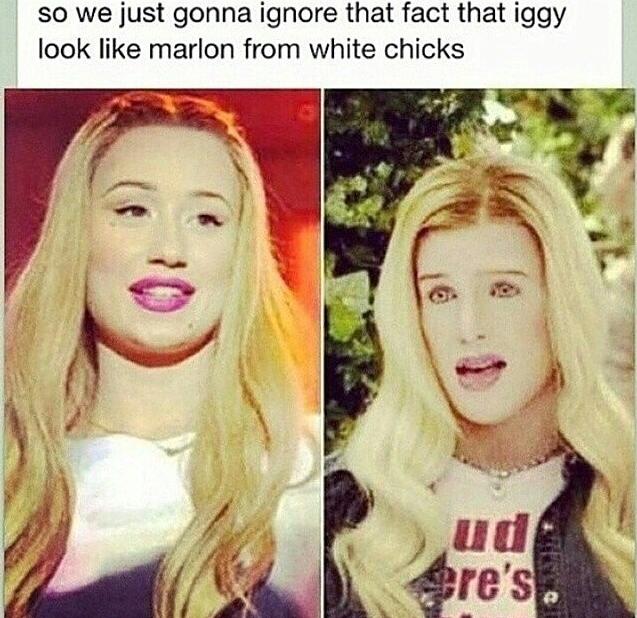 Snoop Dogg's Instagram diss insulting Iggy
Snoop has since apologized, after putting out a clip online that was interpreted as a threat against Iggy. Snoop stated, "Tip called me, it's over. Got a lot of love for cuz, so I let it go! Too much money on my mind to worry bout a biiiii**h ." Iggy accepted his so so apology.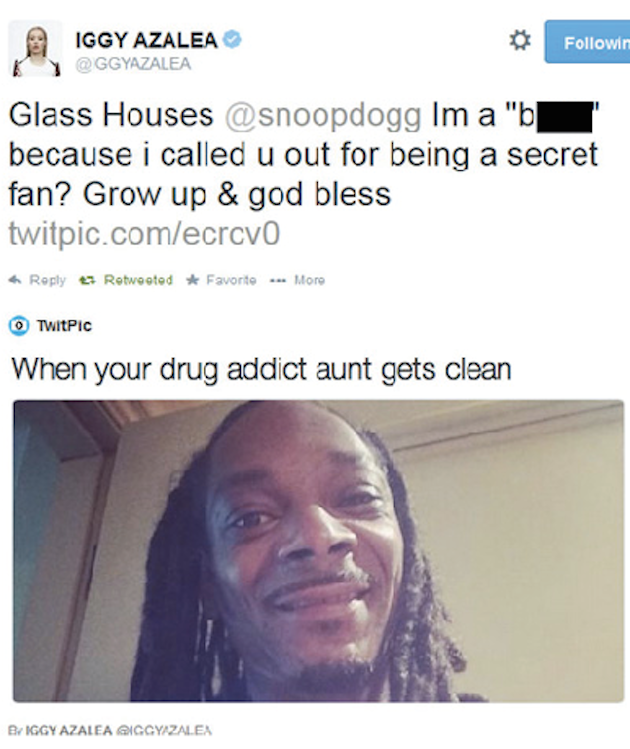 Iggy Azalea's diss to Snoop Dogg
Snoop felt slighted by Iggy and is also a friend of rapper Nicki Minaj. It has been stated Minaj feels as though Iggy has ripped of her career in look and sound. Rapper TI set out to capitalize on the success of Minaj, by creating a white version of her, via Iggy and it worked.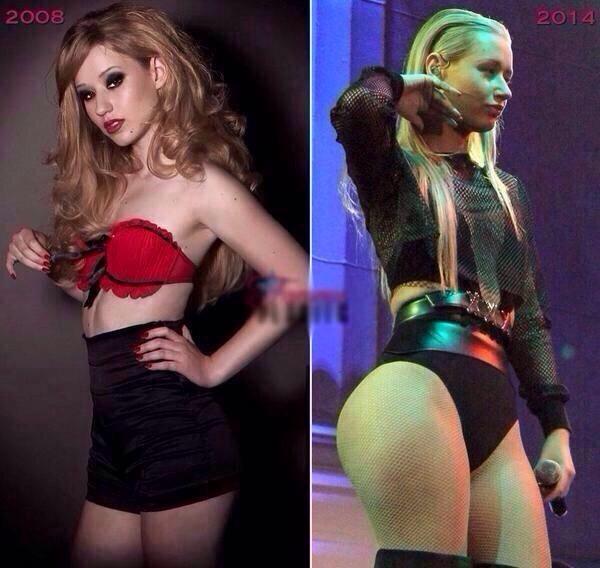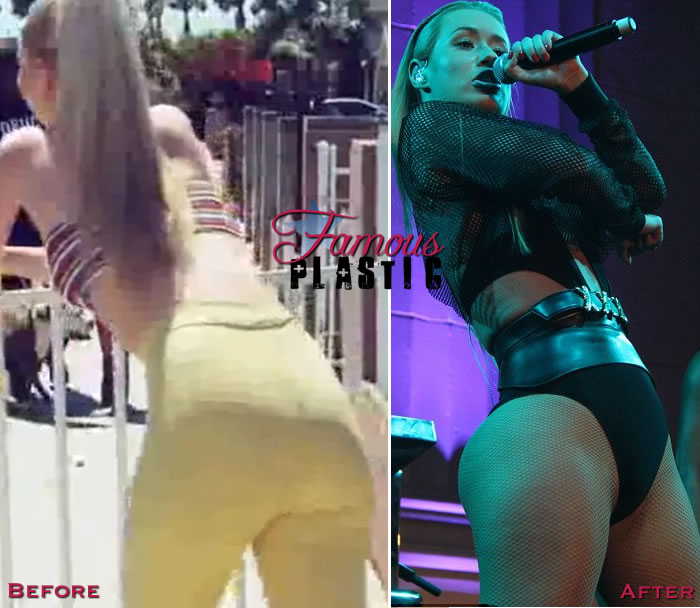 Iggy Azalea before and after butt makeover to look like Nicki Minaj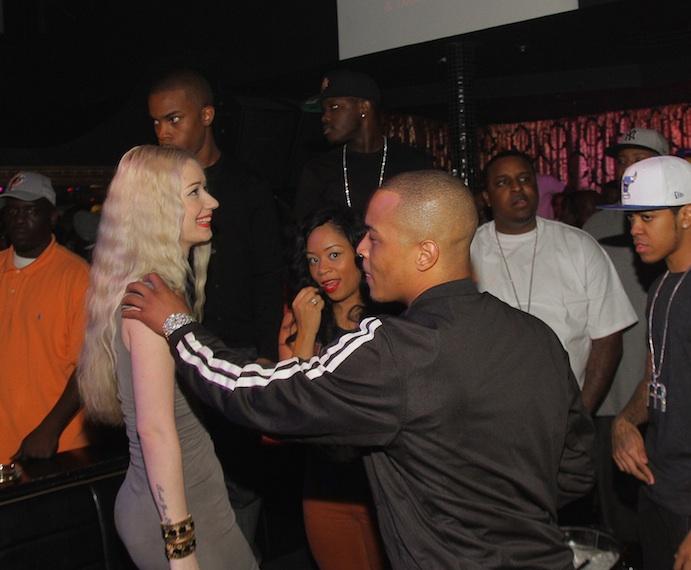 Iggy and TI before the butt work
Similarities exist between the two female rappers. Iggy was given butt enhancement procedures to greatly enlarge her butt to look like Minaj's after it garnered more attention than her music. Minaj has also had butt work done. Their style of rap is also similar, at times leaving them sounding like each other.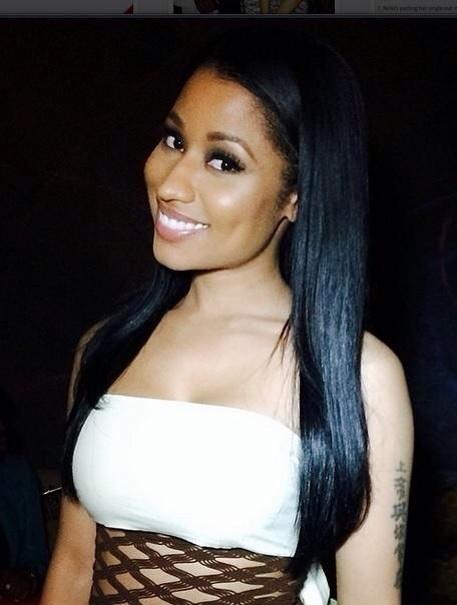 Snoop Dogg called Nicki Minaj the only relevant female in rap
Nicki took a dig at Iggy when she received an award this year, stating she writes all of her raps, unlike a certain artist. The next day, social media and the blogosphere had a number of items stating it was an insult aimed directly at Iggy, who some state has ghostwriters (the same claim was made about Minaj as well). Some believe one of Iggy's alleged ghostwriters is mentor TI.
Ironically, rap legend Lil Kim complained Minaj ripped off her look and sound. Lil Kim released comparative items to illustrate this belief. Once again, there are many similarities between the two. Lil Kim and Nicki Minaj also got into a war of words on social networking, trading barbs over the theft allegations [
Lil Kim Disses Fellow Female Rapper Nicki Minaj Calling Her A Copycat (Photos)
].