Comedian/actor Nick Cannon and former stripper Amber Rose are both going through messy divorces that alos involve their minor children. The two have stated they are just business associates working together. However, Cannon was seen playing with Rose's son, by cheating rapper Wiz Khalifa, while his own twins with Mariah Carey go neglected by him.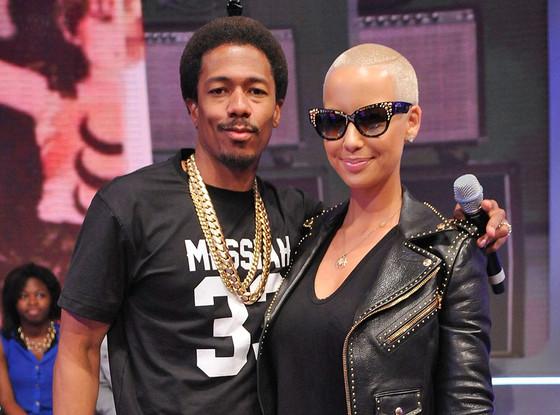 Nick Cannon and Amber Rose
Yesterday, Cannon and Rose were spotted on what sure looks like a date at an amusement park. In short, they think we're stupid and don't know they're having sex. When Cannon's disgruntled wife, Mariah Carey, sees the vid and stabs Amber, she'll know...(I'm kidding - and violence is wrong).