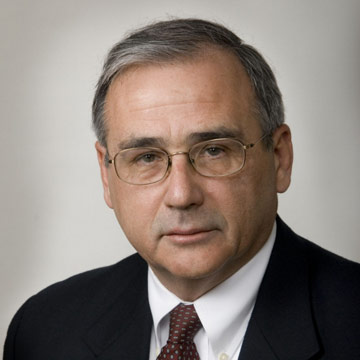 The Judiciary Report has consistently complained in articles for years that there are corrupt judges in the legal system, accepting bribes and derailing justice at innocent people's expense. The site has also contended a series of stings are in order to catch corrupt judges.
It was revealed this week, the FBI set up a sting regarding Philadelphia judge, Joseph Waters Jr., whom they suspected of corruption from the bench in two cases. Waters also telephoned two other judges and asked them to engage in corruption on behalf of litigants he was corrupted into unlawfully aiding in court.
The FBI invented a fake criminal defendant, named the fictitious man, David Khoury and filed criminal charges, placing the case with Judge Waters, who took the bait. After a phone call was made to Waters from an individual in league with the FBI, asking him to corruptly let well-connected Khoury off the hook, the judge ruled the lawbreaking defendant should be free.
The FBI then dropped the charges against their imaginary defendant David Khoury and arrested Judge Waters for corruption. Waters pled guilty to federal charges of "mail fraud" and "honest services wire fraud" and resigned his post. Waters is facing up to 40-years in prison.
It's only fair to note, not all judges are corrupt. There are some decent judges in the justice system doing the right thing. However, the Judiciary Report can attest, there are some corrupt bribe taking judges on the bench who need to be removed, either via impeachment (federal judges) or being voted out and or arrested (state judges). Judges beware. You are being watched and when you least expect it, your criminal conduct will be uncovered.
STORY SOURCE

Philadelphia Judge Joseph C. Waters Jr. Pleads Guilty to Federal Corruption Charges
September 24, 2014 at 4:05 pm - [UPDATE] According to an information (read the full document below) released by the U.S. Department of Justice, as expected, former municipal court judge Joseph C. Waters, who resigned his position yesterday, has pleaded guilty to charges of mail fraud and honest services wire fraud. The U.S. Attorney's Office issued the following release:
"Joseph C. Waters, Jr., 61, of Philadelphia, pleaded guilty today to using his judicial position to influence the outcome of two cases in the Philadelphia Municipal Court, announced United States Attorney Zane David Memeger. Waters, a former Philadelphia Municipal Court Judge, pleaded guilty to an information charging mail fraud and honest services wire fraud.
"According to documents filed in the case, on September 30, 2011, Waters was asked by Person #1 – a politically active business owner – to use his judicial office to achieve a favorable outcome in a small claims case filed in Philadelphia Municipal Court against Person #1's real estate management company. To that end, Waters called two other Municipal Court judges, assigned to the case on different dates, and asked them to rule in Person #1's favor.
A Municipal Court Judge identified in the information as Judge #2 ultimately adjudicated the case in favor of Person #1 after Waters told Judge #2 "he's a friend of mine." The information charges that Judge #2's ruling in favor of Person #1's company prevented the plaintiff in the small claims case, Company B, from collecting $2733 in unpaid fees owed to it for security services it delivered to Person #1's company.
"Waters admitted today that he gave Person #1 a secret advantage through a series of secret ex parte communications with other Municipal Court judges scheduled to hear the small claims case and used his position to cause favorable rulings for Person #1.
"The information outlined a second scheme in which Waters used his position as a judge to facilitate a favorable outcome in a criminal firearms case. According to the information, Person #1 urged a witness cooperating with the government, "CW#1," to contribute money to help pay down debts Waters had incurred while campaigning for a position on the Municipal Court.
In January 2010, CW#1, gave Waters $1,000 in cash. The information charged that, in accepting the money, Waters told CW#1 that he would help CW#1 with future problems that CW#1 or CW#1's friends may encounter in the court system. The information further alleged that between 2010 and 2012, CW#1 provided gifts and cash contributions to Waters that were not reported on Waters' campaign finance reporting forms.
"In May 2012, CW#1 asked Waters for his assistance with a firearms prosecution pending in the Municipal Court. CW#1 introduced Waters to an undercover agent ("UC#1") as a business associate. CW#1 and UC#1 asked Waters to help UC #1's "cousin" who had been arrested for felony possession of a firearm.
On July 23, 2012, Waters called Judge #1 alerting Judge #1 to the preliminary hearing of a "friend" for the firearms charge and asked Judge #1 to "help him." According to the information, at a July 24, 2012 preliminary hearing, Judge #1, without proper legal basis, reduced the felony firearms charge to a misdemeanor...