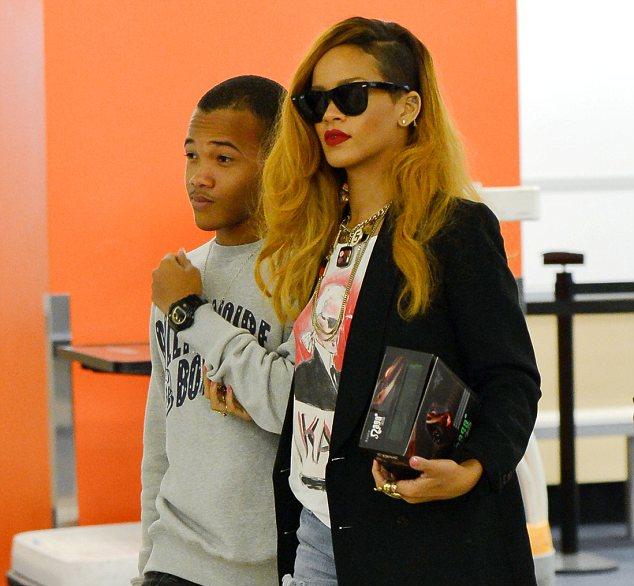 Rihanna and her brother Rajad
As covered in the column yesterday, Rajad Fenty, the coarse, disrespectful teenage brother of singer, Rihanna, made a lewd racial slur about her rival, model, Karrueche Tran [
Rihanna's Brother Racially Slurs Chris Brown's Girlfriend Karrueche Tran (Photo)
]. Rajad posted a picture to the social networking website Instagram of his fingers covered in rice, bearing the caption, "After fingering Karrueche."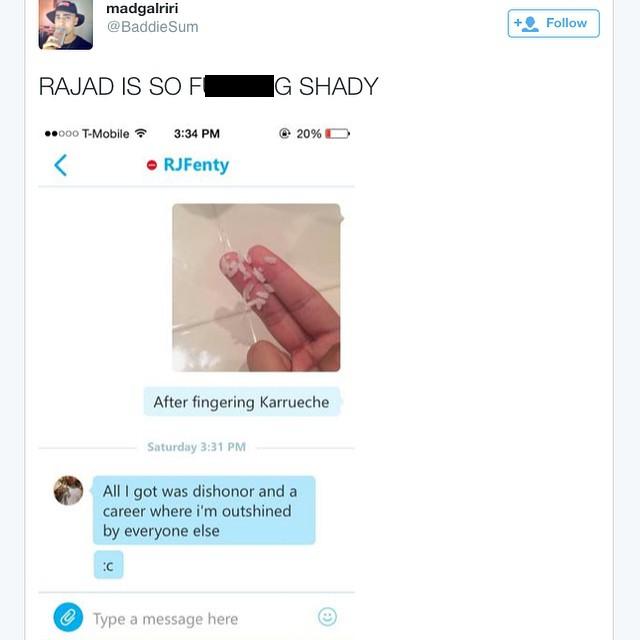 Rajad's slur on Karrueche Tran
The comment about rice was a racial slur, as Karrueche is half Vietnamese. However, psychologically speaking, it's quite telling that Rajad made reference to Karrueche's vagina and the aforementioned sexual act. It says he is thinking about her sexually.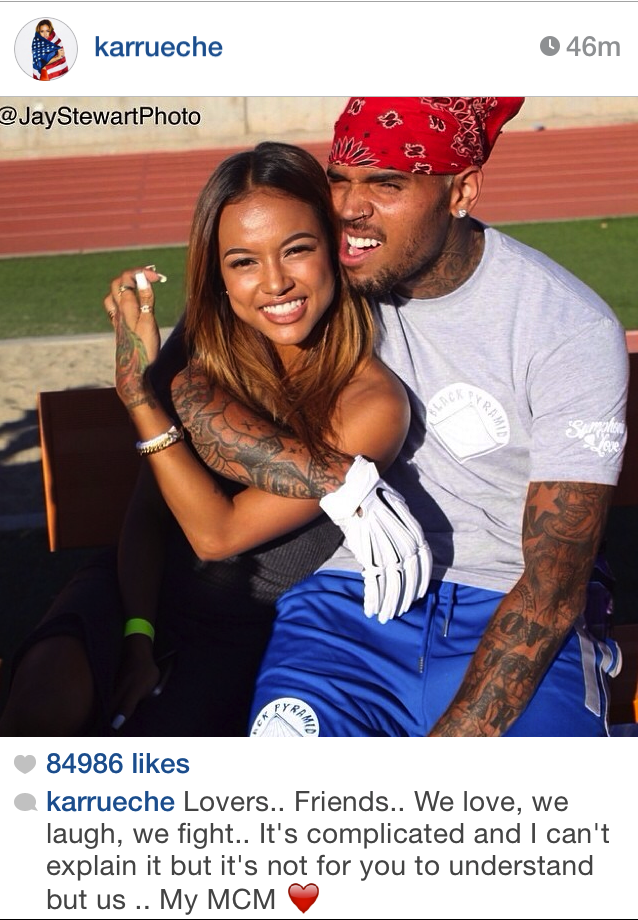 Karrueche Tran and Chris Brown
There are so many things he could have posted about her, in trying to help his sister save face, as the man she refers to as the love of her life, Chris Brown, keeps publicly declaring his love for Karrueche. Therefore, not only does Chris Brown desire Karrueche Tran, so does Rihanna's brother. That's messed up. Even your brother wants Karrueche (LOL "These hoes bros ain't loyal").