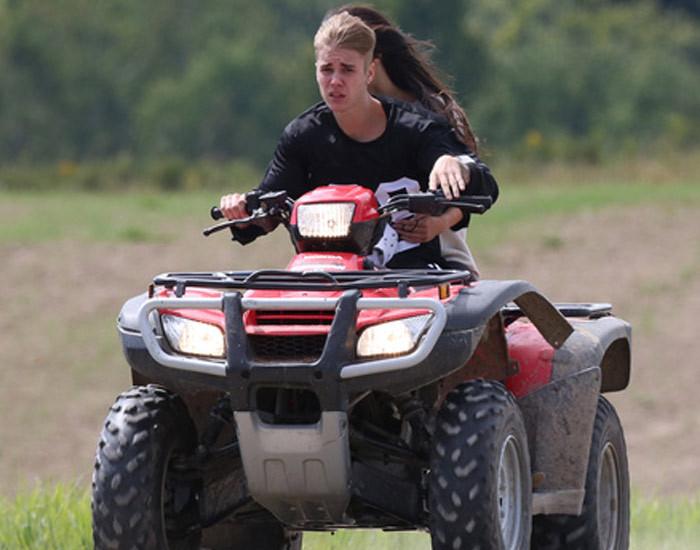 20-year-old singer Justin Bieber was again arrested in his native Canada. This time for dangerous driving and assault. Previously, the singer was arrested in Toronto for assaulting a limo driver. This week Bieber was arrested in Ontario near his dad's home for crashing into, then fighting with a paparazzo. Bieber was driving an ATV with girlfriend Selena Gomez on the back, when it collided with a minivan of paparazzi. An altercation ensued and Bieber was arrested.
Previously, Bieber attacked a paparazzo in Los Angeles that wouldn't move from in front of his car. Gomez was also present during that incident. It resulted in a lawsuit being filed against the star in Miami and
an embarrassing deposition
hitting the internet. The singer is currently on probation stemming from a Los Angeles trespassing and vandalism case.
Bieber was also arrested this year in Miami for drag racing and DUI and pled no contest. As apart of the terms of the plea deal, Bieber donated $50,000 to a charity. In pending litigation, famed attorney Gloria Allred, has been retained by a man and a woman, regarding Bieber allegedly assaulting them in two separate incidents. Allred just snitched on the Biebs to his probation officer in Los Angeles.

Justin needs to behave. He's pretty and jail will not be easy for a pretty boy, who looks like a cuddly girl with luxurious flippy hair. They'll turn Justin into Justina behind bars. Justin, your butt isn't ready for that.