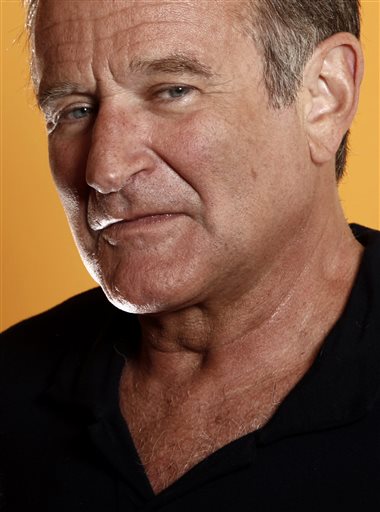 Hollywood actor Robin Williams was found dead from an apparent suicide. He was 63. Police indicate he died from suicide and asphyxia, which could indicate he hanged himself or choked on substances he tried to ingest in high quantity. The actor was best known for films such as "Jumanji" "Mrs. Doubtfire" and "Man Of The Year."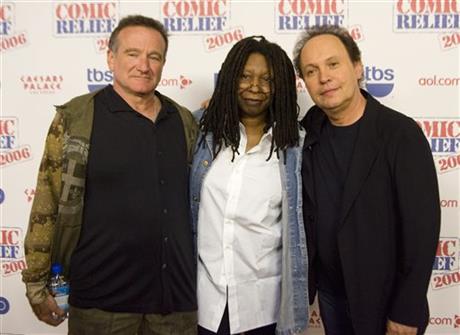 Robin Williams, Whoopi Goldberg and Billy Crystal
For years Williams has done interviews espousing atheism and anti-Christian views. Though I am a Christian and didn't agree with his views, I understand it was his right to express himself. In the 1990s Williams was sued for infecting a mistress with herpes, during the breakdown of his marriage. Though Williams was comedian, he always seemed to express moments of sadness and pessimism that revealed his unhappiness.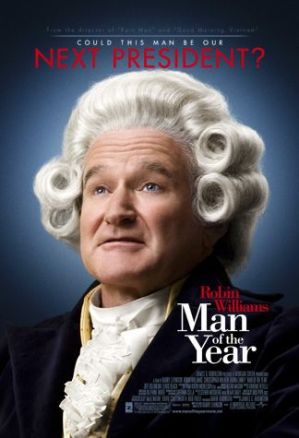 Man Of The Year
It's always a sad tragedy when someone commits suicide. Depression is a terrible thing. During moments of despair and doubt, people suffering from depression sometimes lose the will to live, which is regrettable. However, depression can be overcome. In life, it is better to be optimistic and not think the worst. Hope for the best and do not dwell on the worse. Go out and enjoy your life, as it is a precious gift. Value your life and appreciate it. Live it to the fullest.
STORY SOURCE

Robin Williams, manic comedy star, dead at 63
Aug. 11, 2014 7:47 PM EDT - SAN FRANCISCO (AP) — Robin Williams, the Academy Award winner and comic supernova whose explosions of pop culture riffs and impressions dazzled audiences for decades and made him a gleamy-eyed laureate for the Information Age, died Monday in an apparent suicide. He was 63.
Williams was pronounced dead at his home in California on Monday, according to the sheriff's office in Marin County, north of San Francisco. The sheriff's office said a preliminary investigation shows the cause of death to be a suicide due to asphyxia.
"This morning, I lost my husband and my best friend, while the world lost one of its most beloved artists and beautiful human beings. I am utterly heartbroken," said Williams' wife, Susan Schneider. "On behalf of Robin's family, we are asking for privacy during our time of profound grief. As he is remembered, it is our hope the focus will not be on Robin's death, but on the countless moments of joy and laughter he gave to millions."
Williams had been battling severe depression recently, said Mara Buxbaum, his press representative...
"You have an internal critic, an internal drive that says, 'OK, you can do more.' Maybe that's what keeps you going," Williams said. "Maybe that's a demon. ... Some people say, 'It's a muse.' No, it's not a muse! It's a demon! DO IT YOU BASTARD!! HAHAHAHAHAHAHA!!! THE LITTLE DEMON!!"