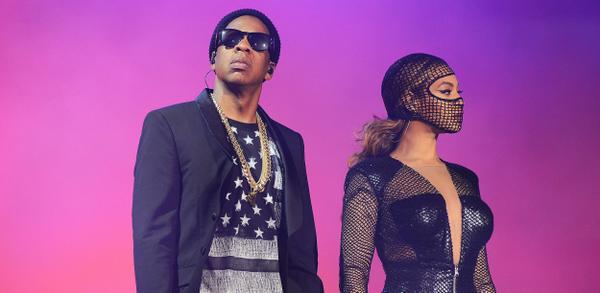 Jay Z and Beyonce
Reports on pop culture websites indicate singer Beyonce has been seeing advisers regarding the public implosion of her marriage to cheating rapper, Jay Z. Thanks to inflated items on rich lists, the couple have been propagating the myth they are worth $1 billion dollars. The fact of the matter is they don't even have $200,000,000 in cash and assets between them, let alone $1 billion. Just two years ago Jay Z was in financial trouble, with bad credit and was and continues to spend his wife's money.
Many public figures have stated rich lists published by magazines are incorrect. They project what they think a person can earn over time coupled with what they estimate their current assets, usually mostly intangibles, are worth. Jay Z's adultery with protégés Rihanna and Rita Ora among others, has greatly damaged the couple's brand. The cat came out of the bag due to globally mocked elevator fight between Beyonce's sister Solange, who repeatedly punched, slapped and kick Jay Z over his affairs.
Their current on the run tour has suffered from weak ticket sales in the face of the scandal. The duo charged exorbitant amounts, in many cases five to ten times the sum per ticket that similar artists in their genre do for concerts. Damage control consultants and famous friends of the couple have done their best to mitigate the damage. However, as they say, the damage is done.