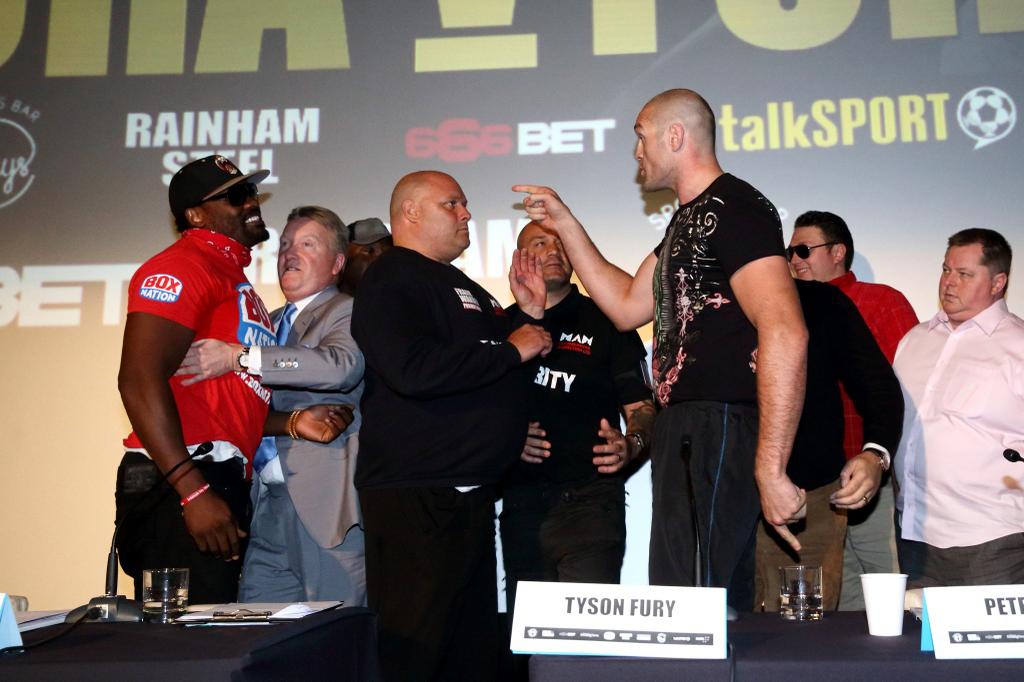 Dereck Chisora (left in red shirt) and Tyson Fury (pictured right and pointing)
Yesterday the British Boxing Board of Control announced 25-year-old heavyweight boxer, Tyson Fury, is being ordered to an August 13, 2014, disciplinary hearing regarding his expletive laced, sexually crude words at a press conference to promote his scheduled fight against rival Dereck Chisora, 30.
Tyson is set to take on Chisora in a rematch, attempting to attain the same outcome of a win on July 26, 2014 in Manchester, England. The fight will determine which boxer will face heavyweight champion Wladimir Klitschko.
Fury has apologized for his conduct in tweets he posted to his Twitter account this week. Fury should attend the hearing. Failure to do so will result in the suspension of his boxing license. Fury should apologize to the council and refrain from any such outbursts in the future, while in his professional capacity as a boxer.