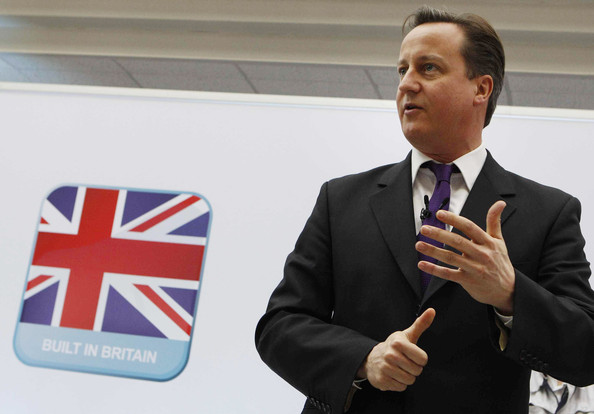 David Cameron
The British economy has rebounded in leaps and bounds, after the financial crisis of 2008. A report in the London Evening Standard stated, "Britain's economy is bigger than at any point in its history after a 0.8 per cent surge in growth finally lifted GDP above its pre-financial crisis peak. The achievement was hailed as "a major milestone" by Chancellor George Osborne and officially brings to an end the most prolonged slump on record."
Prime Minister David Cameron enacted cuts (the Judiciary Report advocated years ago) that were unpopular among some, but the British economy has experienced a turnaround. It would also be beneficial if Britain returned to its factory roots, producing more products on the level it did decades ago.
Another report online stated London has overtaken New York as the top investment hub. Throughout the crisis, the British currency, the pound, stood strong and the housing market appreciated in value, particularly London, where home prices have reached new heights.
The Mayor of London, Boris Johnson, has undertaken an initiative to build more housing in the capital to accommodate the demand. Some preservationists are against the plan. However, it is a practical one, as the demand has far exceeded what is currently available. There have also been new calls to expand impressive Heathrow Airport, the behemoth hub that has already undergone expansion to meet the demand.
STORY SOURCE
British economy bigger than any time in history after 0.8% surge in growth
Published: 25 July 2014 - Updated: 16:21, 25 July 2014 - Britain's economy is bigger than at any point in its history after a 0.8 per cent surge in growth finally lifted GDP above its pre-financial crisis peak. The achievement was hailed as "a major milestone" by Chancellor George Osborne and officially brings to an end the most prolonged slump on record. The solid rise in the second quarter of the year was in line with City forecasts and means that output is now 0.2 per cent higher than at the start of 2008 when the recession began…